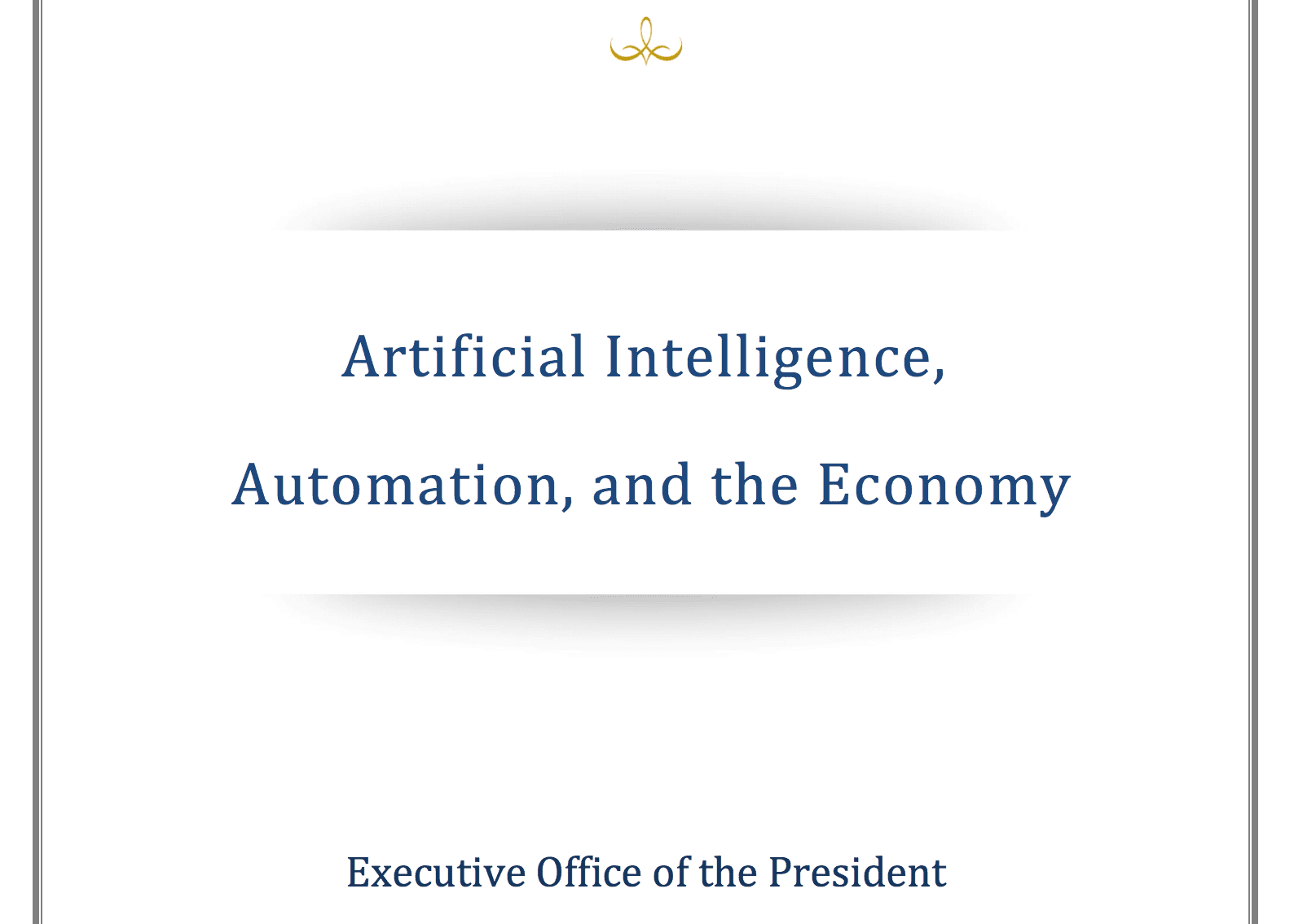 Artificial Intelligence, Automation, and the Economy
AI-driven automation will continue to create wealth and expand the American economy in the coming
years, but, while many will benefit, that growth will not be costless and will be accompanied by changes in the skills that workers need to succeed in the economy, and structural changes in the economy. Aggressive policy action will be needed to help Americans who are disadvantaged by these changes and to ensure that the enormous benefits of AI and automation are developed by and available to all.
Following up on the Administration's previous report, Preparing for the Future of Artificial Intelligence, which was published in October 2016, this report further investigates the effects of AI-driven automation on the U.S. job market and economy, and outlines recommended policy responses.