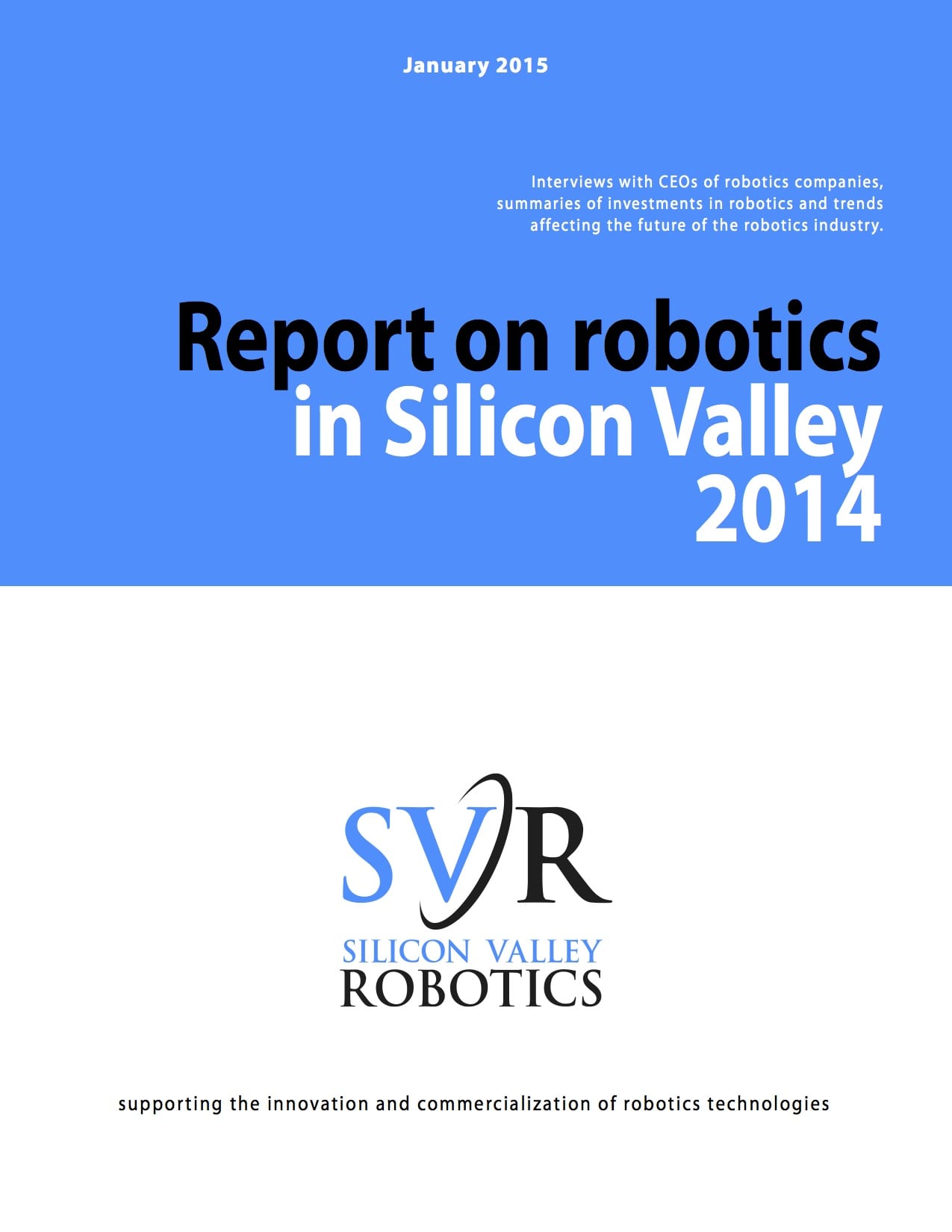 Review of Robotics in Silicon Valley 2014
This Silicon Valley Robotics snapshot on the state of robotics in Silicon Valley at 2014/2015 provides the first look at the recent trends in robotics investment and growth.
The report is a combination of qualitative interviews with the CEOs, founders or directors of 30 robotics technology companies and analysis of publicly available funding data for a broad range of robotics companies, both in Silicon Valley and beyond.
Free for Silicon Valley Robotics Company Members and Global Partners – contact andra@svrobo.org .