Silicon Valley Robotics Programs
What is a robot? Fast facts!
A series of factsheets outlining the basic facts and falsehoods about robotics, AI, jobs and social impact.
Speakers & Mentors
World's leading experts in areas of robotics, AI, innovation, product management and design.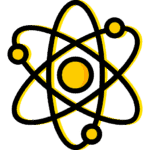 Indepth Networks
Join our indepth topic networks to partner with leading startups and major companies in each area. Construction Robotics Forum Launch Jan 30 2019.
Accelerate Your Startup!
Connection to our CoLab, all the latest startup competitions, accelerators, demo days and expos.
Reports & Downloads
The latest reports and whitepapers across the fields of robotics, AI, their roadmaps and implementations.
Good Robot Design Guidelines
How to build an ethically aligned robot – a set of guidelines from international expert workshops.