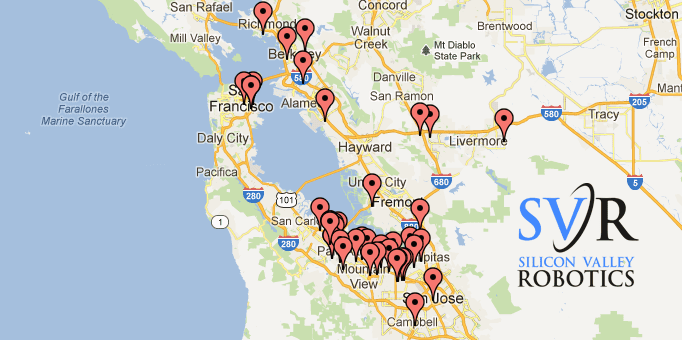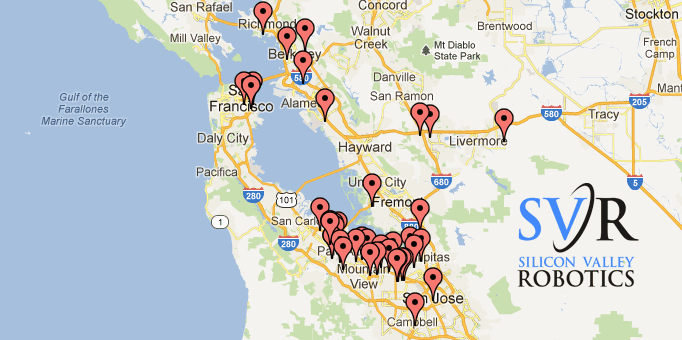 Silicon Valley Robotics (SVR) supports the innovation and commercialization of robotics technologies. We host the Silicon Valley Robot Block Party, networking events, investor forums, a directory, jobs board and provide additional services and information for members, including an annual global robotics startup competition and reports on aspects of the emerging robotics industry.
Silicon Valley Robotics is a not-for-profit coalition of robotics companies and startups, representing the robotics cluster of northern California. Silicon Valley Robotics was launched in 2010 by a network of robotics companies in the greater Bay Area including current sponsoring members, Jabil, Fetch Robotics, Toyota Research Institute, SoftBank Robotics, Mayfield Robotics, EandM Engineering, SICK Sensor Intelligence and Harmonic Drive.
John Dulchinos, VP of Global Automation at Jabil is the President of the association and Andra Keay is the Managing Director, in charge of daily operation. The Directors of the SVR Board for 2018 are: John Dulchinos, Melonee Wise, Andrew Etherington, Saurabh Palan, Sarah Osentoski, Norihiro Kondo and Cory Kidd.
Advisory Board Members include: Rich Mahoney, Steve Cousins, Charlie Duncheon, all sponsor company members and invited guests. We hold regular dinners for our Advisory Board.
Membership in Silicon Valley Robotics is now open to organizations and individuals who are directly engaged in robotics and support the aims of the organization. We also welcome affiliates, both as individuals and companies or organizations, who support SVR but are not directly engaged in the production of robots or robotic research and development.
Our strategy aims; to facilitate networking, fact finding and research between industry executives, potential partners, investors, and customers; to engage in activities that enhance the quality and quantity of the next generation of robotics professionals; to advocate in favor of robotics policies that promote innovation and entrepreneurship; to recognize industry-leading companies and attract thought leaders.
Our services include; annual report on robotics in Silicon Valley, presentations (history of robotics, state of Silicon Valley robotics and trends in robotics), thought leader Q&A and roundtables on robotics, introductions between Silicon Valley robotics companies and national/international potential partners, connecting robotics companies with demos/expos, networking and speaker events.