We've only cancelled IN PERSON March and early April events due to COVID-19 precautions. Bots&Beer and Startup Workshops HAVE MOVED ONLINE ALREADY! Women in Robotics and Speaker events will be online by end of the week. And we've just launched a weekly online discussion about COVID-19, robots and us with great guest speakers from the frontline. Join us on Tuesdays at 7pm.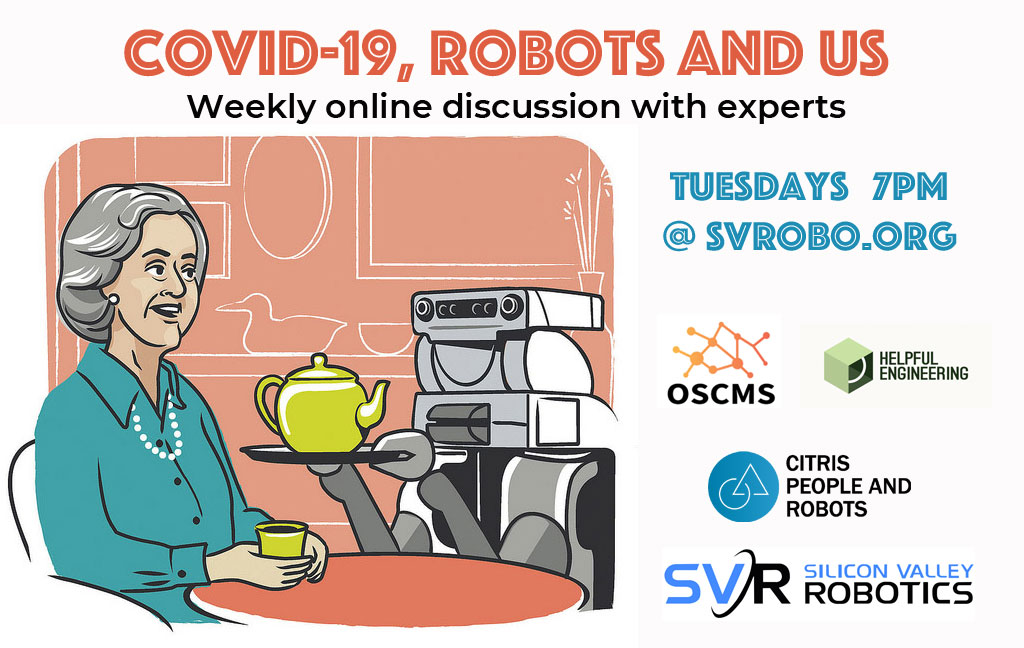 Currently here are our next events, and we're still looking for speakers and sponsors – Contact events@svrobo.org 
Don't miss great Silicon Valley events! Subscribe to our monthly newsletter, subscribe to our google calendar, join our meetup for our (usually) regular social events like Women in Robotics or Bots&Beer on the first and third Wednesdays of each month in Silicon Valley, San Francisco and East Bay!