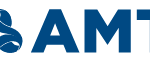 Website AMT
The Association for Manufacturing Technology (AMT) is the premier trade association serving the manufacturing technology industry. We represent and promote U.S.-based manufacturing technology (MT) and its members—those who design, build, sell, and service the continuously evolving technology that lies at the heart of manufacturing.
Business Systems Analyst
McLean | DevOps
About the team: 
The DevOps team creates and sustains applications and systems for internal and external stakeholders. This covers a variety of modern and legacy systems. This team will work collaboratively with various departments, including MarCom, Exhibitions, Finance, Research, Audience Development, Membership, and Technology. The DevOps team will use the latest applications and systems to grow and sustain AMT's digital presence and value through the latest cutting-edge applications and systems. You will be surrounded by a growing team based in the U.S. and developers in our Chennai Technology Center.
About the role: 
This role will oversee the daily and strategic operations of AMT's internal business systems. This includes: developing processes and documentation for existing systems, identifying relevant SaaS applicable to internal processes, connecting various systems, supporting departments to harvest value from internal systems, and improving department efficiencies.
Duties and responsibilities
Determines operational objectives by studying business functions, gathering information, and evaluating output requirements.
Documents and examines current business procedures to recommend new ones.
Support the development, documentation, and execution of business system policies
Work closely with cross-functional teams and customer stakeholders to ensure details of development tasks to the business needs of the programs
Works directly with customers to address and resolve operational issues
Produce supporting documentation to advance successful design, development, and implementation, including requirements logs, mockups, and wireframes of user interfaces and flow charts, technical and training documentation
Capturing, validating, and refining business requirements for systems design and development
Requirements
Minimum Bachelor's degree and 4+ Years of relevant experience
Strong listening, writing, and speaking abilities as well as attention to detail and organization; writing ability includes coverage of business and technical topics;
Experience interacting with non-technical stakeholders to ensure a complete and accurate understanding of business needs and conditions and translating those into user stories
Experience coordinating with technical stakeholders to ensure validated/verified execution of the system solution
Experience producing and delivering products that support the software development lifecycle
Experience working in Agile Development methodology
Experience within a Microsoft environment (e.g., Word, Excel, PowerPoint) and familiar with project management tools and processes
Preferred Experience 
Salesforce experience
Ability to define user acceptance criteria
Application testing experience (user acceptance, regression, etc.)
Experience producing visual products to explain prospective solution designs to stakeholders for feedback and concurrence
Experience developing and maintaining artifacts that support successful software application deployments, such as test plans/scripts, acceptance criteria, user-oriented documentation, etc.
Office & Team Expectations
Our culture is important, and we expect certain proficiencies and the desire to grow as an individual and as a team contributor. We are excited for those who are:
Highly communicative regarding issues, challenges, and needs
Active listeners and have the willingness to collaborate
Effective and timely communicators, personal accountability, and a proactive/entrepreneurial spirit?
Creative thinkers who are willing to be flexible without losing ownership
Competent team builders in a hybrid environment, including building relationships with the AMT HQ staff.
Highlighted Benefits
Full-time AMT employees are eligible to receive the following benefits:
· Medical | Dental | Vision coverage – 100% of premiums covered for employees and eligible dependents
· Paid Time Off (PTO) – up to 5 weeks if start date is before July 1. After July 1, receive 2.5 weeks
· Paid Winter Break and select holidays
· 401k Plan (100% company match up to 6%, no vesting period)
· Free drinks/snacks/lunch catered monthly and so much more….
Equal Opportunity Employer
AMT is an equal opportunity employer. All qualified applicants will receive consideration for employment without regard to age, race, color, sex, religion, national origin, disability, sexual orientation, gender identity or expression, pregnancy status, marital status, military or veteran status, genetic disposition or any other reason protected by law.