Senior software engineer – Backend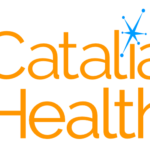 Website cataliahealth Catalia Health
Effective, scalable chronic care management (with robots!)
Job Description
We are hiring a a senior backend engineer who is experience in and desire to be responsible for the following key tasks:
Cloud Engine features and micro-services
Partner data integrations
Various other integrations that make our services run (Twilio, fitbit, etc)
Building internal web tools and APIs
The ideal candidate has strong experience in agile software development practices and is excellent at communicating with engineers and non-engineers alike.
Qualifications
Strong Python
Database
Docker
AWS – Lambda, S3, etc
Flask
Implementing APIs
Microservices
Javascript
Additional Information
A cover letter is required. Please tell us why you want to work at Catalia Health and why you are the right candidate for the job.
All your information will be kept confidential according to EEO guidelines.