Chemical Process Engineer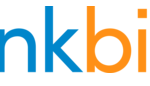 Website Inkbit
We are a group of makers, engineers, and innovators ready to disrupt the manufacturing industry. Our team is passionate about building new technology that can transform the product development space. From material creation wizards to computer-vision leaders, our team is taking bold steps to disrupt industries around the world.  
Chemical Process Engineer
Cabot Road Medford MA
Why Inkbit might be great for you
We are a collaborative team in the process of growing, passionate about creating the next-generation 3D printing platform. Inkbit's technology is multi-disciplinary and exciting, combining artificial intelligence and machine learning with an industrial 3D printing form factor to revolutionize manufacturing.
You would join a team that is small enough that you will know everyone else well, where you will collaborate closely to solve exciting, impactful problems in 3D printing, and where you will be surrounded by others who are great at what they do and who are supportive team-players. At Inkbit, you will grow professionally in a teamwork-centric environment and will make impactful contributions to the team and the next generation of 3D printing.
Job Summary
We are looking for someone who would like to work closely with other members of the team in a stimulating environment and is curious about new opportunities to learn and grow. Our team is both ambitious and supportive, and we expect that new team members will embrace and promote the team culture as the company grows.
As a member of the Inkbit Process Engineering team, the successful candidate will work together cross functionally on the development, scale-up, and optimization of Inkbit's 3D printing resins. The role spans early development activities in collaboration with the Materials Science team, scale-up activities such as creating make instructions and process optimization/transfer to our toll manufacturer, and continuous improvement activities such as developing QC protocols, raw material management, cost down, and troubleshooting/root cause analysis.
Essential Duties and Responsibilities
Develop processes, create procedure documents, and troubleshoot process issues working directly with engineers, chemists, and technicians.
Develop and implement continuous improvement initiatives.
Ensure communication and deployment of change management procedures.
Manage technical relationships with toll manufacturing partners.
Support the commercialization of new products and hand off to toll manufacturers, including developing make instructions, QA/QC protocols, and acceptance criteria.
The incumbent may be asked to perform other function-related activities in addition to the mentioned responsibilities as reasonably required by business needs.
Qualifications
3-5 Years of experience in chemical, inkjet, or additive manufacturing with exposure to chemical process development.
Knowledge and experience preparing pigment dispersions for printing inks or similar systems.
Experience with industrial production of coatings or ink jet fluids along with precise documentation of such.
Experience in chemical process development and transfer to production.
Experience with complex cross discipline engineered systems.
Familiarity with additive manufacturing/3D printing.
Familiarity with industrial inkjet printing systems.
Familiarity with UV curable materials.
Familiarity with Statistical DOE, and multivariate data analysis.
Education
Bachelor's degree in Chemical Engineering, or related field.
Physical Demands
The physical requirements described here are representative of those that must be met by an employee to successfully perform the essential functions of this job.
Sit; use hands to finger, handle or feel objects, tools, or controls.
Stand; walk; reach with hands and arms; and stoop, kneel, crouch, or crawl.
Lifting/pushing/pulling and carrying products weighing up to 45 pounds
Potential Exposure to moving mechanical parts, vibration and/or moderate noise levels.
Potential Exposure to hazardous chemicals or other materials.
Safety Shoes compliant with site specific policies/procedures must be worn in designated areas.
Inkbit is an Equal Opportunity Employer and does not discriminate based on Race, Color, Religion, Sex, Sexual Orientation, Age, Gender Identity, National Origin, Disability, Veteran Status, or any other factor protected by applicable federal, state, or local laws.