Director, Human Resources Business Partner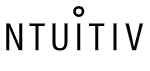 Website Intuitive
Where thoughtful ingenuity meets precise technology
Director, Human Resources Business Partner
Sunnyvale, CA, United States
Not Remote
JOB3810
Company Description
At Intuitive, we are united behind our mission: we believe that minimally invasive care is life-enhancing care. Through ingenuity and intelligent technology, we expand the potential of physicians to heal without constraints.
As a pioneer and market leader in robotic-assisted surgery, we strive to foster an inclusive and diverse team, committed to making a difference. For more than 25 years, we have worked with hospitals and care teams around the world to help solve some of healthcare's hardest challenges and advance what is possible.
Intuitive has been built by the efforts of great people from diverse backgrounds. We believe great ideas can come from anywhere. We strive to foster an inclusive culture built around diversity of thought and mutual respect. We lead with inclusion and empower our team members to do their best work as their most authentic selves.
Passionate people who want to make a difference drive our culture. Our team members are grounded in integrity, have a strong capacity to learn, the energy to get things done, and bring diverse, real world experiences to help us think in new ways. We actively invest in our team members to support their long-term growth so they can continue to advance our mission and achieve their highest potential.
Join a team committed to taking big leaps forward for a global community of healthcare professionals and their patients. Together, let's advance the world of minimally invasive care.
Job Description
Key Responsibilities:
In the role of the Director, HR Business Partner, you will provide HR expertise in support of Business Leaders (VPs, Sr. Directors, Directors) who report up through Global Business Services (GBS) function. This position will provide human capital centered thought leadership and strategic solutions to address business challenges. Reporting to the Vice President, HR Business Leader for Corporate Functions and partnering with other HR support functions, HR CoE's (Centers of Expertise), Shared Services, and HR Solutions, you will proactively deliver initiatives and insight that drive/sustain human performance. The right candidate will often need to assess questions in the moment and provide insights, but also use exceptional judgment in knowing when to involve others in the decision-making process and/or recognize when a definitive decision cannot be made.
Role and Responsibilities:
Candidate will serve as an HR Business Partner who consults with client group leadership by providing talent-related business decision support, diagnostic and reactive analytics, human capital strategies, and organizational design support and change management. They will be the driver of focused centered solutions to address the needs of the business while considering broader implications within the overall enterprise. As a trusted advisor, the HR Director will design and deliver talent strategies that enable business success in alignment with corporate/functional group objectives and facilitating team assessments and interventions that enable high performance and organizational health.
Thought Leadership:
Build a strong consultative relationship with senior executives (VP, Sr. Directors, Directors), such that you are viewed as a trusted advisor and sounding board.
Proactively collaborate with client group leaders and the HR team to translate business needs into impactful talent strategies and solutions that address the needs of the business while considering the broader implications.
Partner with the extended HR team and client group leaders to drive implementation of strategies and programs, measure and track success and proactively drive improvement.
Serve as a thought leader for the client groups on leadership expectations, culture, team performance and organizational design.
Applies complex business information and analytics for effective decision making.
Talent Management:
Partner with GBS leadership teams to ensure employee experience and performance is aligned with Intuitive's culture and business objectives.
Develop and implement talent initiatives to optimize organizational health and effectiveness to deliver strong employee engagement
In partnership with the business, establish and implement workforce plans to support the business objectives.
Swiftly react to HR needs, but also anticipate and plan for areas of opportunity as it relates to organizational health of the business unit (e.g., Workforce/Succession Planning, Employee Engagement, Team Dynamics, and Effectiveness, etc.).
Consistently analyze data and disparate pieces of information to synthesize a strategy for talent management.
HR Initiative/Program Articulation:
Able to effectively articulate both business-driven HR solutions as well as Enterprise and/or HR Function driven initiatives.
Communicate through various modalities to influence leaders to lean into and/or adopt initiatives and programs within and for their areas of responsibility – ensuring an effective 2-way line of communication.
Develop and deliver various communications to executive leadership, their teams, and whole organizations.
Change Management:
Lead, develop, champion, and promote change in the business that is aligned to the functional and company strategy and culture, building employee and organizational support and commitment.
Uses expertise to shape cultural norms that optimize people and business performance.
Qualifications
Skills & Abilities:
Proven track record of partnering with the HR Leadership Team (HRLT), Centers of Expertise (CoEs), Shared Services, HR People Solutions, Business Unit leadership (SVP/VP), and other business partners as necessary (e.g., Goal Setting, Difficult Feedback, Organizational Change, Management Coaching/Messaging, Human Capital Plans, Organizational transitions, etc.).
Proven track record of taking in and distilling business needs and then working to influence senior business leadership on key business decisions.
Ability to drive HR initiatives and programs through a matrixed support model.
Experience as an organizational leader with strong business acumen.
Ability to draw from a broad range of sources: synthesize disparate pieces of information and relate them to the business issues at hand.
Ability to generate and apply novel solutions to inspire individual, team and organizations in new directions to support the business.
Proactive collaboration with the global HR team and demonstrated ability to impact and influence to achieve business and organizational objectives.
Analytical and conceptual thinking skills; ability to support recommendations through data and analysis.
Ability to remain focused with strong attention to detail and deliver exceptional quality work.
Ability to take a systems view outside the function and across the BU/company .
Experience managing HR programs and projects.
Exceptional communication (both verbal and written) and interpersonal skills with a proven ability to build trust, credibility, and strong, productive relationships.
Proven ability to work positively, collaboratively, and professionally within a team and across a global organization.
Ability to drive change, think strategically and operationally.
Ability to set priorities and be flexible in a changing environment.
Familiarity and comfort in working in a highly matrixed organization.
Knowledge and demonstrated experience in working and communicating across cultures.
Relevant industry experience a plus.
Ability to travel domestically and internationally approximately 20% of the time.
Ability to be physically in the office at least two days per week.
Education and Experience:
Minimum: bachelors (BS/BA) in Business Management, Human Resources, or related field is required
Minimum of 12 years' experience; of which 8+ years as an HRBP or in client-facing capacity (with progressive Executive level client group engagement.
We provide market-competitive compensation packages, inclusive of base pay, incentives, benefits and equity, and the anticipated pay rate for this position is $202,000 to $303,000. It would not be typical for someone to be hired at the top end of range for the role, as actual pay will be determined based on several factors, including location, skills, and experience level.
This role is considered "set schedule" in Intuitive's work model, which requires the right candidate to be on site in the Sunnyvale, California office a minimum of two days per week, in alignment with the business units being supported.
Additional Information
Due to the nature of our business and the role, please note that Intuitive and/or your customer(s) may require that you show current proof of vaccination against certain diseases including COVID-19.  Details can vary by role.
Intuitive is an Equal Employment Opportunity Employer. We provide equal employment opportunities to all qualified applicants and employees, and prohibit discrimination and harassment of any type, without regard to race, sex, pregnancy, sexual orientation, gender identity, national origin, color, age, religion, protected veteran or disability status, genetic information or any other status protected under federal, state, or local applicable laws.
We will consider for employment qualified applicants with arrest and conviction records in accordance with fair chance laws.
Preference will be given to qualified candidates who do not reside, or plan to reside, in Alabama, Arkansas, Delaware, Florida, Indiana, Iowa, Louisiana, Maryland, Mississippi, Missouri, Oklahoma, Pennsylvania, South Carolina, or Tennessee.
We provide market-competitive compensation packages, inclusive of base pay, incentives, benefits, and equity. It would not be typical for someone to be hired at the top end of range for the role, as actual pay will be determined based on several factors, including experience, skills, and qualifications. The target salary ranges are listed.
Base Salary Range Region 1: $202,000 – $303,000
Base Salary Range Region 2: $171,700 – $257,500
Shift: Day
Travel: 25% of the time