Energy Systems Research Scientist – Business and Policy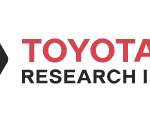 Website Toyota
"Start your Impossible" with us.
Energy Systems Research Scientist – Business and Policy
LOS ALTOS, CA; CAMBRIDGE, MA; REMOTE /
ENERGY & MATERIALS – ENERGY & MATERIALS /
FULL-TIME
/ HYBRID
At Toyota Research Institute (TRI), we're on a mission to improve the quality of human life. We're developing new tools and capabilities to amplify the human experience. To lead this transformative shift in mobility, we've built a world-class team in Human-Centered AI, Human Interactive Driving, Energy and Materials, Machine Learning, and Robotics.
The Challenge
Achieving net-zero carbon emissions is one of the most important challenges facing our world and vehicle electrification is an important pathway toward decarbonizing transportation. Additionally, there are challenges beyond cars, such as understanding people's mobility needs and limitations, creating a carbon-free electrical grid, securing resilient supply chains of critical materials for batteries and fuel cells, developing cleaner structural materials, deploying convenient charging and alternative fuel infrastructure, and decarbonizing heavy duty vehicles. Faced with these challenges, how can Toyota truly get to net zero by 2050 and meet near-term decarbonization goals? What comprehensive strategies will we need? How should we work with diverse stakeholders? What are the most impactful things we can do today while we plan for future technologies and hedge uncertainties? These are questions we need to continually answer over the coming years and decades.
The Opportunity
We are looking for someone who can work across the interdependent and critical areas of technology, economics, policy, and society in order to help evaluate and continuously evolve Toyota's medium- and long-term carbon neutral strategy.
As our Research Scientist for Energy Systems, you will:
– Provide timely and responsive analysis for Toyota leadership on key issues at the intersection of energy, climate, and transportation.
– Scope, build, conduct, and/or manage systems modeling for decarbonization pathways, considering techno-economic and policy factors, and coordinating with other researchers in Toyota group.
– Represent Toyota at industry and academic consortia to guide research priorities and facilitate strategic partnerships.
– Develop in-house business case analyses for carbon neutral technology adoption, and collaborate with Toyota partners (Toyota Ventures, Toyota Financial Services, etc.).
– Compile and maintain benchmark data, including industry-wide carbon neutral efforts such as competitor's committed goals, technical developments and metrics, public announcements, and government mandates and incentives while communicating with internal and external stakeholders.
The Team
We encourage you to join a creative team of scientists and engineers dedicated to enabling a sustainable future! You will be part of the Carbon Neutral team in the Energy and Materials (E&M) division which is fostering a transition to more sustainable mobility. Other research in the division applies AI, data-driven methods, and automation to materials science and manufacturing, spanning the atomic to the device scales. The Carbon Neutral team operates  at the intersection of technology, business, policy, and society, using energy systems modeling to inform decarbonization strategy development across the Toyota ecosystem. While we are physically based in the United States, our scope has global reach. We collaborate with TRI colleagues with backgrounds in robotics, behavioral science, and computer science, with Toyota colleagues spearheading business development and policy analysis, and with scientists at leading universities and national labs. We all grow working alongside other inspiring people and learning new skills together!
Qualifications
Have a graduate degree focused on energy technology and policy, systems engineering, energy economics, energy business analysis, or a related field.
Have a strong research background, including peer-reviewed publications.
Have effective written and verbal communication skills.
Have demonstrated experience working on cross-disciplinary problems with collaborators.
Thrive in a culture that values diversity, collaboration, humility, and learning.
Bonus Qualifications
Systems modeling for energy and climate (e.g. EIA National Energy Modeling System (NEMS), IEA World Energy Model (WEM), EPA Integrated Planning Model (IPM), capacity expansion, least-cost dispatch, geospatial network modeling, technoeconomics, lifecycle emissions, total cost of ownership, etc.).
Data-driven analysis of energy and climate.
Energy policy and finance experience.
Machine learning or AI experience.
Programming experience (e.g. Python, Julia, R, MATLAB).
Ability to travel, both domestic and international.
The pay range for this position at commencement of employment is expected to be between $151,800 and $210,000/year for California-based roles; however, base pay offered may vary depending on multiple individualized factors, including market location, job-related knowledge, skills, and experience. Note that TRI offers a generous benefits package (including 401(k) eligibility and various paid time off benefits, such as vacation, sick time, and parental leave) and an annual cash bonus structure. Details of participation in these benefit plans will be provided if an employee receives an offer of employment.
Please reference this 
Candidate Privacy Notice
 to inform you of the categories of personal information that we collect from individuals who inquire about and/or apply to work for Toyota Research Institute, Inc. or its subsidiaries, including Toyota A.I. Ventures GP, L.P., and the purposes for which we use such personal information.
TRI is fueled by a diverse and inclusive community of people with unique backgrounds, education and life experiences. We are dedicated to fostering an innovative and collaborative environment by living the values that are an essential part of our culture. We believe diversity makes us stronger and are proud to provide Equal Employment Opportunity for all, without regard to an applicant's race, color, creed, gender, gender identity or expression, sexual orientation, national origin, age, physical or mental disability, medical condition, religion, marital status, genetic information, veteran status, or any other status protected under federal, state or local laws.