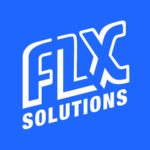 Website FLX Solutions
Solving real world problems with cutting edge robotics
Company:
FLX Solutions is disrupting the robotics industry with highly functional and intelligent robots that are miniaturized to operate in spaces that humans and traditional robots cannot easily access. Our first product, The FLX BOT is a patented, snake-like robot that is one inch in diameter and expands, braces and climbs to perform many customizable actions.
Head of Engineering Position:
We are seeking a unique individual who has experience taking deep-tech mechatronic systems from prototype to market. The ideal candidate will have experience building and leading a technical team along with the skillset to jump in and develop as needed. Experience in both early stage startup and larger corporate environments is a plus. A strong background in robotics and software development is preferred with experience in embedded systems and hardware implementation.
Responsibilities:
Lead the day to day development of the FLX BOT during transition from MVP to market
Lead the software and user experience development for the FLX BOT
Define the technical roadmap to meet customer goals and advance fundraising efforts
Build and manage team of mechanical, electrical, and robotic engineers
Identify areas where additional talent is needed and formulate strategies to hire
Assist in customer pilots and field trials
Help set and manage budgets, timelines, and project changes
Navigate DFM and design decisions towards go to market
Requirements:
Experience with ROS and other robotic software solutions
SLAM, sensor fusion, and path planning experience is preferred
Comfort with STM32, ESP32, and brushless motor systems
Previous success with taking prototypes to market
Understanding of the business constraints in early stage companies and able to work within them
Self-starter with a positive and professional attitude, a high level of integrity, and strong personal work ethic
History of building and leading technical teams – has been part of an organization that needed to scale rapidly
Confident
Excellent written and verbal communication skills
Ability to work in a fast-paced start-up environment
Highly collaborative mentality, but also the ability to effectively work independently
A detail-oriented person who is proficient in collaboration and delegation of tasks with the ability to think critically and learn quickly
Someone who can synthesize and present information effectively while withstanding and adapting to the rapid change of a start-up culture
Willingness to stand up to the CEO on technical matters to drive the project forward