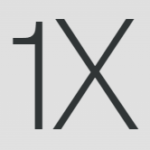 Website 1x (Halodi Robotics)
1X is an engineering and robotics company producing androids capable of human-like movements and behaviors.
DESCRIPTION
1X, previously named Halodi Robotics, was founded in 2014 to create androids with practical, real-world applications to augment labor. 1X has grown from its headquarters in Norway to an international team, with offices in Dallas, San Francisco, Montreal, and Oslo.
The AI residency role involves developing full-stack infrastructure for simulation, data management, and learning. This work is like building a self-driving car – and all the technical challenges that it entails – except that the robot must also deliberately come into contact with the world (when manipulating objects and doors). This is a fixed term role, intended for candidates to work on the full-stack AI system. Outstanding residents may be offered a full-time employment offer after the term ends.
Now, 1X is ready to take the world stage; as we prepare for the next phase of rapid growth, increasing our focus toward the bipedal model NEO. 1X is now acquiring the world's top talent in the industry while building a future where androids can help people every day, around the globe.
This year, in partnership with ADT Commercial, 1X will be the first company to deploy a fleet of our EVE androids for commercial use in night patrolling, along with announcing its Series A2 funding round, led by the artificial intelligence leader OpenAI. These are crucial votes of confidence in 1X as a safe, trustworthy tech company poised to make a global impact.
WHY THIS JOB IS EXCITING
Your role on the team will be to scale up imitation learning and sim2real algorithms on state-of-the-art hardware

You will get to deploy code to a hundred robots at customer sites

We aim to (1) double the number of tasks the robot can perform and (2) half the error rate on existing tasks, quarter over quarter

The team works closely together to scale up a single approach to a production-ready system, rather than publishing research papers
Responsibilities
Day to day: scale up datasets used for training end-to-end navigation and manipulation
Build the "data engine" (frontend UI and backend) to review logs, clean, and label data
Upgrade the simulation stack into a platform to test end-to-end door opening and navigation product in simulation
Minimize sim-to-real gap to reduce development iteration time
Work with our robot operations team to test out research ideas in sim and real world
Bachelor's degree in Computer Science or equivalent
2+ years of relevant work experience or equivalent
Proficiency working with large codebases in Python, including testing
Ability to rapidly prototype ideas in code in an independent manner
Familiarity with basics of linear algebra and supervised machine learning
Experience with Deep Learning Frameworks (Pytorch, TF, JAX, etc.)
Qualities we're looking for:
Fast thinker and learner
Highly independent code contributor
Capable of performing world-class machine learning research but willing to work on infra and operational scaling of the fleet when needed
Good judgement in scoping research problems and infrastructure
Perseverance
Added Bonuses:
Robotics and ROS experience
Full-stack web development (e.g. Vue.js, serverless application design, SQL or other databases)
Has built large programming projects on their own for fun (e.g. open source projects)
COMPENSATION
The target compensation range for this role is US$ 8,000 to 12,000 per month.
INTERVIEW PROCESS

Introduction Stage – we have initial conversations to get to know you better
[30m] Recruiter Screen with Win Yu
[45m] Hiring Manager Screen with a AI team
Team Interview Stage – we then dive into your experience in more depth and introduce you to members of the team. This is also the stage where you will do your take-home challenge
[90m] Technical Deep-Dive conversation with the AI team
Final Interview Stage – we move you to our final round
[15m] Role expectation management with Eric Jang
[30m] Conversation with CEO Bernt Øivind Børnich
Not sure if this is you?
If you're excited about this role, but you're not sure if you qualify, apply anyway! Studies have shown that women are less likely to apply to jobs unless they meet all qualifications. You may be just the right candidate for this or other roles.
Location Statement
This position will be based out of Mountain View, California, USA. As part of our comprehensive relocation package, we take care of your financial and logistical needs.
1X Technologies is an equal opportunity employer. All qualified applicants are given consideration regardless of race, religion, colour, gender, sex, age, sexual orientation, gender identity, national origin, marital status, citizenship status, disability, veteran status, or any other protected class as provided in applicable employment laws. If you have a disability or special need that requires accommodation, please contact us at recruiting (at) 1X (dot) tech.
About 1X Technologies
1X, previously named Halodi Robotics, is an engineering and robotics company producing androids capable of human-like movements and behaviors. The company was founded in 2014 and is headquartered in Norway, with over 50 employees globally. 1X's goal is to safely deploy androids in the human world, augmenting labor globally.
For more information about 1X, visit www.1x.tech.