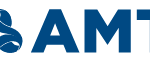 IT Support Technician
McLean
About the Team:
The information systems team manages all information systems and provides day-to-day support to AMT staff. The team will support AMT's shift to cloud-based solutions, diverse and growing products, and a growing workforce. The team collaborates with DevOps, audience development, content, marketing, membership and sales, exhibitions, and global services teams to grow the Association For Manufacturing Technology's (AMT) customer base and industry engagement.
About IT Support Technician at AMT:
AMT continues its endeavor to be a more data-centric firm. Our IT team is foundational in this journey. The IT Support Technician role is crucial in load-balancing departmental duties and is responsible for the availability and day-to-day management of the systems within our organization. We are, initially, focused on the IT Support Technician to be primarily responsible for working on the Service Desk Team at our HQ. This position will handle technical support requests directly from staff and team members. Ultimately, an effective IT Support Technician will want to explore and grow their capabilities as they better understand AMT and our mission.
Requirements
· Basic knowledge of Backup Solutions
· Basic knowledge of troubleshooting Remote Desktop Services and VPN
· Basic understanding of core network components
· Basic virtualization Administration and architecture knowledge, such as rebooting virtual machines
· Provide desktop support to end-users by responding to requests for technical assistance.
· Diagnose and resolve technical hardware and software issues.
· Install computer peripherals for end users
· Develop IT support policies and documentation on an ongoing basis.
· Make recommendations and decisions on IT infrastructure and other areas related to IT support.
· Maintain and upgrade tracking system for software and hardware, including lifecycle and inventory.
· Experience with desktop operating systems.
· Email Administration with a basic level of user management, including configuring new accounts, password resets, and troubleshooting user login, profile, and permission issues.
Skills and Qualifications
· Minimum associate degree or relevant industry certificates/credentials and one year of relevant experience
· Strong listening, writing, and speaking abilities, as well as attention to detail and organization; writing ability includes coverage of business and technical topics.
· Must be able to work under general supervision; typically reports to a project leader or manager.
· Experience with Active Directory, Windows Servers, and networking.
Desired experiences
· Amazon Web services
· Microsoft Exchange
· VMware
Team Environment
The IS team is a collaborative, internal service group that works in person at our HQ office in McLean, VA. Those who excel in our team are avid learners, value processes and accountability, and engage the rest of Team AMT to understand our mission, vision, and objectives.
Highlighted Benefits
Full-time AMT employees are eligible to receive the following benefits:
· Medical | Dental | Vision coverage – 100% of premiums covered for employees and eligible dependents
· Paid Time Off (PTO) – up to 5 weeks if the start date is before July 1
o For a later start date, you receive 2.5 weeks
· Paid Winter Break and select holidays
o Additionally, 2 Float Holidays of your choosing
· 401k Plan (100% company match up to 6%, no vesting period)
· Free drinks/snacks/lunch catered monthly and so much more….
Equal Opportunity Employer
AMT is an equal-opportunity employer. All qualified applicants will receive consideration for employment without regard to age, race, color, sex, religion, national origin, disability, sexual orientation, gender identity or expression, pregnancy status, marital status, military or veteran status, genetic disposition, or any other reason protected by law.