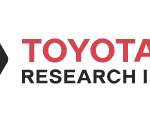 Website Toyota
"Start your Impossible" with us.
Legal Counsel
LOS ALTOS, CA /
OPERATIONS – LEGAL & COMPLIANCE /
FULL-TIME
/ HYBRID
At Toyota Research Institute (TRI), we're on a mission to improve the quality of human life. We're developing new tools and capabilities to amplify the human experience. To lead this transformative shift in mobility, we've built a world-class team in Human-Centered AI, Human Interactive Driving, Energy and Materials, Machine Learning, and Robotics.
TRI's Legal Team is responsible for performing a range of duties to contribute to the success of TRI. As a member of the team, you will play a key role in negotiating commercial agreements partnering with internal stakeholders across all departments.
Responsibilities
Draft, review, analyze, modify, and negotiate a variety of commercial agreements and other contractual instruments with clients and vendors with the support of the business.
Identify and explain non-standard terms and associated risks to relevant business stakeholders and interpret contract requirements, obligations and risk exposure and advise on same.
Provide guidance to research teams on a wide range of legal risks and issues relating to TRI initiatives.
Look around corners and creatively solve problems for teams as they plan, build, and execute their research roadmap.
Manage TRI internal policies and procedures.
Facilitate and own internal contract approval process and implement a process to deliver continuous improvement of standard form agreements and legal processes, with an emphasis on efficiency and scalability.
Partner with internal stakeholders in a continued effort to streamline contract-related processes as well as integrate templates across varied business units.
Maintain and update form agreements, contract management systems, and other databases to ensure compliance with policies and risk tolerance.
Educate business partners on key commercial, legal, corporate policy, and other considerations by providing follow up information to internal stakeholders to ensure timely performance and adherence to terms of contracts.
Qualifications
5+ years of experience at a law firm or in-house.
A creative thinker with strong problem solving skills and the ability to stay calm under pressure, work independently, handle multiple (and many) assignments simultaneously, and effectively manage deliverables with time-sensitive deadlines.
Exceptional written and verbal communication skills and an ability to clearly and simply explain complex ideas.
Excellent communication, interpersonal, and issue resolution abilities and an eagerness to work in a cross-functional role with the entire team.
Strategic thinker with a verifiable history of providing sound and practical advice.
JD, Active member of the California bar and in good standing.
The pay range for this position at commencement of employment is expected to be between $145,000 and $170,000/year for California-based roles; however, base pay offered may vary depending on multiple individualized factors, including market location, job-related knowledge, skills, and experience. Note that TRI offers a generous benefits package (including 401(k) eligibility and various paid time off benefits, such as vacation, sick time, and parental leave) and an annual cash bonus structure. Details of participation in these benefit plans will be provided if an employee receives an offer of employment.
Please reference this 
Candidate Privacy Notice
 to inform you of the categories of personal information that we collect from individuals who inquire about and/or apply to work for Toyota Research Institute, Inc. or its subsidiaries, including Toyota A.I. Ventures GP, L.P., and the purposes for which we use such personal information.
TRI is fueled by a diverse and inclusive community of people with unique backgrounds, education and life experiences. We are dedicated to fostering an innovative and collaborative environment by living the values that are an essential part of our culture. We believe diversity makes us stronger and are proud to provide Equal Employment Opportunity for all, without regard to an applicant's race, color, creed, gender, gender identity or expression, sexual orientation, national origin, age, physical or mental disability, medical condition, religion, marital status, genetic information, veteran status, or any other status protected under federal, state or local laws.