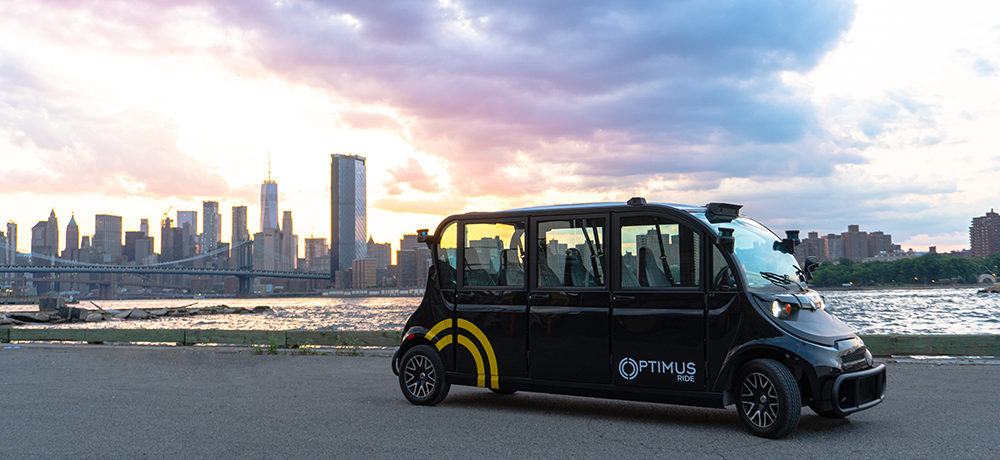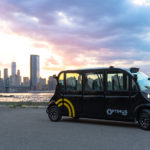 Website Optimus Ride
Autonomous Vehicle Technology Systems for Localized Environment
About Optimus Ride
Optimus Ride is an autonomous mobility service provider on a mission to drive the future of transportation. We develop and own the full AV tech stack and user experience–algorithms, software, hardware, and system integration–for autonomous, electric rides for communities near and far. We're focused on driving innovation and delivering convenient, turnkey transportation services for master planned communities, corporate and academic campuses, and mixed use developments. We're driven to create safe, sustainable, and equitable transportation solutions for all.
Optimus Ride is headquartered in the Boston Seaport District, not far from our old stomping ground at MIT. From the boardroom to the test track, our teammates (affectionately referred to as Optimists) bring deep industry and subject matter expertise, a collaborative and focused work ethic, and an optimistic outlook on the future of autonomous, sustainable, community-serving transportation.
Optimus Ride is at a pivotal point in its evolution as we drive the creation of self-driving technologies. We are seeking an entrepreneurial Senior Product Counsel with a proven track record of helping stakeholders navigate complex regulatory landscapes, legal risk, and a wide array of general legal issues that arise during product development. Such work is crucial to ensuring the strategic objectives of Optimus Ride's mission are fulfilled. This role will have a significant impact on our business and give you the opportunity to create and bring to life the future of mobility.
This is the first product counsel role in the legal department. While automotive or autonomous vehicle experience is a plus, we will consider smart attorneys that are capable of quickly learning new technology and legal areas as long as they have general in-house product counseling experience.
Responsibilities
Become a legal thought leader and advise stakeholders on how to successfully navigate regulatory, safety, products liability, and other general legal issues that may arise during product development and operations
Think ahead, see around corners, and help to prepare for legal issues that may arise in the future
Craft pragmatic solutions to legal issues and provide succinct and actionable legal advice that allows stakeholders to make sound business decisions in view of relevant legal requirements and risks
Work closely with and support cross-functional stakeholders including the Product, Engineering, and Operations teams
Effectively manage outside counsel and potentially other in-house counsel
Proactively develop, implement and continually improve company and team processes and procedures, including documentation best practices associated with product development, safety, and operations
Participate and lead various aspects of the company's compliance efforts, including policy and training documents
Report to the General Counsel
Qualifications
JD degree from an accredited law school and licensed to practice in at least one US state
Expertise in general technology-related product counseling with a minimum of 6+ years of legal experience (though more experience is preferred). This should include experience at a major law firm. In-house experience is also required.
Proven ability to learn complex new technologies and proven adaptability to counsel clients in previously unfamiliar areas of law
Experience helping clients navigate some type of complex regulatory regime is required, though experience with Federal Motor Vehicle Safety Standards or state autonomous vehicle regulations is preferred
Some experience interacting with regulators is required, with experience interacting with NHTSA, state DMVs, other transportation regulators, or city councils preferred.
Impeccable written and oral communication skills
An understanding of products liability issues is required and experience advising clients on how to navigate products liability risks is preferred
Proven ability to balance legal risk with business priorities and realities
Advanced analytical ability, attention to detail, strong organizational skills, and ability to thrive in a fast-paced environment
Adept at prioritizing and managing multiple projects
Willing to learn new areas of law and assist with a variety of issues as they arise in a fast-moving startup environment
Willing to roll up sleeves (no job too big, no job too small) and collaborate cross functionally
Eager to learn the autonomous vehicle industry and the company's business
Ability to travel as needed
Role location may be remote within the United States
Bonus
Knowledge and comfort with a variety of areas of law such as IP, safety, regulatory, privacy, or litigation is a plus
Prior work in the autonomous vehicle, automotive, or transportation industry is preferred
Benefits and Working Environment
At Optimus Ride, we strive to support our employees by offering competitive compensation, comprehensive benefits and a world class working environment that is centered around the team. We nurture creativity and provide expansive opportunities for growth and development.