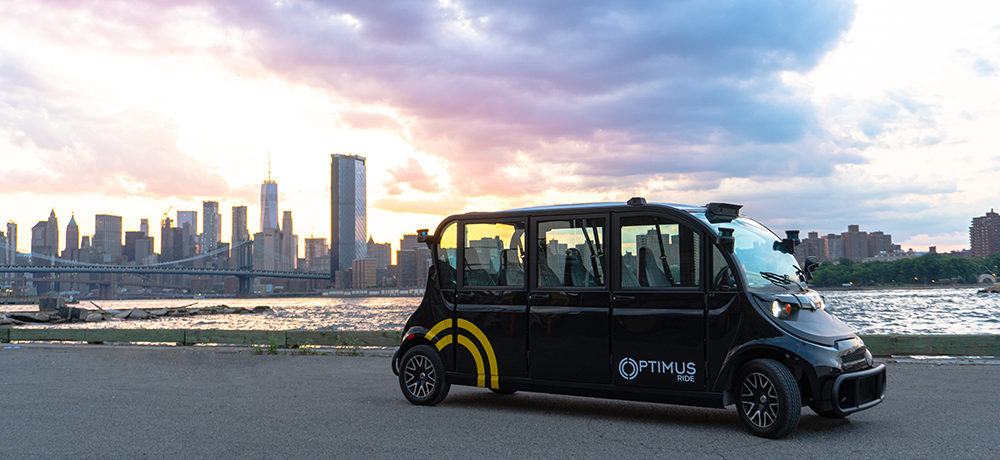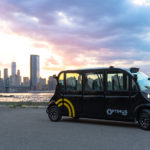 Website Optimus Ride
Autonomous Vehicle Technology Systems for Localized Environment
About Optimus Ride
Optimus Ride is an autonomous mobility service provider on a mission to drive the future of transportation. We develop and own the full AV tech stack and user experience–algorithms, software, hardware, and system integration–for autonomous, electric rides for communities near and far. We're focused on driving innovation and delivering convenient, turnkey transportation services for master planned communities, corporate and academic campuses, and mixed use developments. We're driven to create safe, sustainable, and equitable transportation solutions for all.
Optimus Ride is headquartered in the Boston Seaport District, not far from our old stomping ground at MIT. From the boardroom to the test track, our teammates (affectionately referred to as Optimists) bring deep industry and subject matter expertise, a collaborative and focused work ethic, and an optimistic outlook on the future of autonomous, sustainable, community-serving transportation.
The Role
We are looking for an experienced enterprise sales / account representative that has proven experience in solution selling to sophisticated buyers. Working in a fast-moving startup environment, this role will help us open up new vertical markets for the company. As one of the first members of the Business Development team, you will help establish effective sales processes and build a high-performance sales culture grounded in empathy for our customers and desire to transform how communities meet their mobility needs. Opportunities abound to collaborate with Marketing, Product Management, and Operations to shape the future of our product and service delivery.
Responsibilities
Lead the entire sales cycle from identifying and screening prospects in an assigned vertical / geography to creating a sales funnel, qualifying leads, developing and executing account pursuit and closure strategies
Become an expert in assigned industry/vertical and establish credibility with prospective buyers
Research, understand and empathize with customers
Identify customer needs aligned to our product Create compelling business proposals and negotiate key terms of deals
Work cross functionally with key customer stakeholders across operational, procurement, pre-sales and executive teams
Provide customer feedback to the product team to ensure we build products customers value
Work directly with marketing and operations teams to onboard customers and create account renewal and expansion strategies
Requirements
BS degree in technical field or business; MBA, MPA, or relevant graduate degree a plus
7+ years experience in sales / account management for corporate, government, or university customers with an emphasis on SaaS or complex technology sales
Experience in any of the following areas is a plus:
– AV / Car sharing / or other transportation field
– Real estate development / urban planning / site master planning / architecture
– Corporate facilities or building management
– University operations, transportation, or facilities management
– B2B2C business models
Highly organized self-starter with a tolerance for ambiguity that can operate independently and focus on high-impact activities to advance company objectives
Optimus Ride provides equal employment opportunities to all employees and applicants for employment and prohibits discrimination and harassment of any type without regard to race, color, religion, age, sex, national origin, disability status, genetics, protected veteran status, sexual orientation, gender identity or expression, or any other characteristic protected by federal, state or local laws.
Benefits and Working Environment
At Optimus Ride, we strive to support our employees by offering competitive compensation, comprehensive benefits and a world class working environment that is centered around the team. We nurture creativity and provide expansive opportunities for growth and development.