Payroll & People Operations Generalist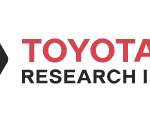 Website Toyota
"Start your Impossible" with us.
Payroll & People Operations Generalist
LOS ALTOS, CA; REMOTE /
PEOPLE & CULTURE – HUMAN RESOURCES /
FULL-TIME
/ HYBRID
At Toyota Research Institute (TRI), we're on a mission to improve the quality of human life. We're developing new tools and capabilities to amplify the human experience. To lead this transformative shift in mobility, we've built a world-class team in Human-Centered AI, Human Interactive Driving, Energy and Materials, Machine Learning, and Robotics.
The People and Culture team center on fostering and driving TRI's culture to ensure a positive and inclusive workplace for all by focusing on employee satisfaction and well-being. TRI's People Operations team leads all aspects of day-to-day business operations crucial to meeting the needs of employees and management, such as benefits, HRIS, payroll, queries on leaves and other related HR functions. As member of the team, you will process biweekly payroll, maintain employee time records, as well as HR generalist duties.
Responsibilities:
Ensures accurate processing of payroll deductions for benefits, and other deductions
Audits, finalizes, and reconciles biweekly payroll for approvals on time
Assists with acquiring final approvals for monthly payrolls
Maintains confidentiality and accuracy of payroll data
Runs payroll reports as requested
Compiles or assists with the acquisition of complex data, reports and summaries for senior executives and P&C
Handles taxes for TRI by creating new state ID, liaises with state agencies, work with OSV to resolve tax issues
Audits, reviews, and ensures W-2 data are correct for biweekly and monthly payrolls
Performs other HR duties as assigned
Qualifications:
Oversees and maintains optimal function of the Payroll module, which may include development, maintenance, and upgrade to applications, systems, and modules
Provides troubleshooting and guidance to Payroll
Acts as point of contact for all Workday payroll issues and new releases
Collaborates with People Operations to identify system improvements and enhancements; recommends and implements solutions
Serves as lead representative and liaison between P&C, IT, external vendors, and other stakeholders for payroll design and implementation projects
Maintains knowledge of trends and developments in HRIS providers, and vendors
Assesses payroll integrations and fixes issues that arise
Attends meetings with HRIS partners and third-party vendors
Acts as subject matter expert for payroll and time modules
Improves and enhances user experience while using HRIS
Builds complex reports to help analyze the data for decisions
Refines the existing business process on HRIS for efficiency and automation purposes
Enhances efficiency on day-to-day tasks and issues by being proactive
Operates as backup for Senior People Operations Generalist (onboarding, offboarding, P&C administrative tasks, etc.)
The pay range for this position at commencement of employment is expected to be between $105,800 and $132,000/year for California-based roles; however, base pay offered may vary depending on multiple individualized factors, including market location, job-related knowledge, skills, and experience. Note that TRI offers a generous benefits package (including 401(k) eligibility and various paid time off benefits, such as vacation, sick time, and parental leave) and an annual cash bonus structure. Details of participation in these benefit plans will be provided if an employee receives an offer of employment.
Please reference this 
Candidate Privacy Notice
 to inform you of the categories of personal information that we collect from individuals who inquire about and/or apply to work for Toyota Research Institute, Inc. or its subsidiaries, including Toyota A.I. Ventures GP, L.P., and the purposes for which we use such personal information.
TRI is fueled by a diverse and inclusive community of people with unique backgrounds, education and life experiences. We are dedicated to fostering an innovative and collaborative environment by living the values that are an essential part of our culture. We believe diversity makes us stronger and are proud to provide Equal Employment Opportunity for all, without regard to an applicant's race, color, creed, gender, gender identity or expression, sexual orientation, national origin, age, physical or mental disability, medical condition, religion, marital status, genetic information, veteran status, or any other status protected under federal, state or local laws.