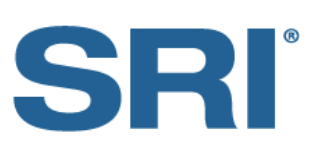 Photonics and Quantum Research Engineer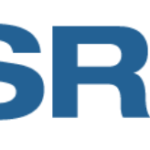 Website SRI International
Solve big problems. Collaborate across disciplines.
Photonics and Quantum Research Engineer
Overview
SRI International's Advanced Technology and Systems Division (ATSD) performs research across a wide range of disciplines. SRI specializes in transitioning technology from basic R&D to fieldable prototypes for both US government and commercial customers.
ATSD's Applied Physics Laboratory has an opening for a Photonics and Quantum Research Engineer. We are seeking an applicant with experience in photonic integrated circuits especially as applied to quantum applications (such as networking, memories, or computing) to join our team of researchers to execute on a variety of projects.
This role can be based on-site at our locations in Menlo Park, CA, Boulder, CO or Princeton, NJ.
Candidates in the Boston, Massachusetts area with the ability to work remotely and travel to regional labs for experimental work will be strongly considered.
Responsibilities
Will work on small – medium sized research teams and will be expected to interact with technical personnel with a variety of backgrounds, including hardware development, software development, and systems engineering.
Will include design, modeling, and layout of photonic integrated circuits (PICs) as well as test and characterization. We expect there to be a focus on silicon PICs and experience using silicon PIC foundries (e.g. AIM Photonics, Tower, GlobalFoundries).
Flexible and willing to learn new materials systems and measurement techniques in a variety of fields.
Will also expand technical knowledge into system modeling, especially for quantum networking applications.
The successful candidate will rapidly grow into a Principal Investigator role, writing proposals and leading project teams in this area.
Qualifications
PhD in Electrical Engineering, Physics or similar discipline OR M.S. in these fields with three (3) years of experience
US Citizenship with the ability to obtain and maintain a security clearance.
PIC design and layout using standard commercial tools
PIC simulation capability such as mode solvers, beam propagation tools, and FDTD simulations
Quantum networking modeling and simulation; familiarity with open source quantum networking tools
Familiarity with state-of-the-art in PIC research and recent advances
General modeling and simulation capability, e.g. Matlab, Python, Solidworks
Record of careful, detailed, results-oriented work
Capable of working in a team environment and managing multiple priorities
Exceptional communication and presentation skills, especially when communicating complex ideas to a diverse audience
Desired:
Microfabrication experience
High-speed microwave testing of PICs
An active TS clearance and experience with classified research
Prior experience working on Government-funded R&D programs
The salary range is: $84,456-$141,530. Salary ranges will vary and are based on several factors, including geographic location, market competitiveness and equity amongst internal employees in similar roles. Positions may also qualify for SRI's Pay for Outstanding Performance program or the annual Performance Based Compensation program. SRI also has a competitive benefits package, to view details please go to https://www.sri.com/resources/benefits/.
SRI International, an over 75-year strong pioneering research institute, has a rich history supporting government and industry. Our innovations have created new industries, billions of dollars in market value and lasting benefits to society. SRI is organized around broad disciplines and capabilities, with research and development divisions and labs to groups who excel at identifying new opportunities, developing products and creating custom solutions. Our organization is driven by impact – delivering unique solutions for the world's important challenges and transforming ideas into reality for clients and partners.
Job Locations:
US-CA-Remote
ID 2023-5415
Category Engineering
Position Type Full-Time
Worker Type Fully Remote