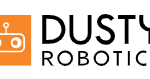 Website Dusty Robotics
Robots for the real world
QA, Robotics Test
Who We Are:
Dusty Robotics develops robot-powered tools for the modern construction workforce.
While today's buildings are built predominantly with manual labor, Dusty envisions a future in which skilled labor makes use of robotic automation to make the work safer, more efficient, and more precise! We want to create a future where construction workers don't need to retire early because their bodies give out. In Dusty's future, the buildings we live and work in are built by teams of creative and problem-solving construction crews who direct robots to do the dull/dirty/dangerous work.
What We're Building:
Dusty bridges the gap between the digital world of building design with the skilled labor operating in the field, accelerating the digital transformation of the construction industry. The centerpiece of our strategy is the FieldPrinter: a mobile printer-on-wheels that prints building floorplans full-size on the concrete floor of a construction site. When errors in layout can cause multi-million-dollar mistakes, our product ensures that all field crews are building off of a single source of truth derived from the digital model.
https://www.youtube.com/playlist?list=PLlNbd0G3UvxcPBCG_u6F5JsHHrwPKzAWv
What you'll do
We are looking for a QA engineer with a keen interest in thoroughly testing robotic devices. This includes internal software on the robot, user interfaces, and physical product prototypes. If you have worked with robots, medical devices, IoT devices, 3D printers, CNC milling machines or any mechanical product with complex software, you'll do great with our product!
This role is responsible for manually testing robot hardware and software. The QA engineer is an integral part of the Engineering team, where you'll work as a peer with our hardware and software engineers. You'll also work closely with our field operations team to track and recreate product issues that arise as they operate the robot on construction sites.
Responsibilities
Review functional specs, Creating and execute test plans covering the user interface, APIs and physical operation of the robot
Testing new features and baseline functions throughout the product development cycle to surface issues early and often
Enhance test plan/test cases based on the customer feedback
Test automation using Python
Creating realistic physical test environments for our robot in the lab
Physical testing of product release in the field at construction sites
Coordinating with the field operations team to triage field issues and user feedback
Experience troubleshooting and managing bug tracking systems and test/requirement management systems
Excellent written and communication skills
Occasional travel to deployment sites to field test new releases or peak operations
Perform functional testing against simulator
Qualifications
Understanding of software QA processes
Proficiency in Python
Able to script simple test cases and enhance existing test cases a strong interest in learning more about automation, minimum of 1 year experience preferred
Excellent planning, communication and observational skills
A fertile imagination for generating test scenarios
1-3 years commercial experience with a BS degree in a STEM field or equivalent experience preferred
Self-motivated, especially with respect to learning new software tools and best practices in quality assurance
Hands-on testing experience of physical products with complex software
Experience with API testing, UI testing using Selenium is a plus
Experience with AutoCAD or ability to learn is helpful
Why You Should Join:
In joining our team, you'll become an important part of a small and fast-growing company. We are daring to accomplish something big, do you want to be a critical part of Dusty's success? We are deeply committed to our mission, and we believe in removing roadblocks that distract us from reaching our goals.
To that end, we offer an unlimited vacation policy, a 401k with employer match, reasonable work hours, and flexible schedules. We know that our best work happens when we feel well-rested and capable of focusing all of our energy on making Dusty successful!
Strong, effective teams are composed of people with diverse set of backgrounds and experiences who bring a variety of perspectives to their work. We actively encourage applications from a diverse pool, including those from historically under-represented groups such as women, people of color, people who identify LGBTQ, people with disabilities, and immigrants.
Our Code of Conduct:
Dusty Robotics exists to serve a wide variety of customers from all walks of life. We believe that our mission is best served in an environment that is friendly, safe, accepting, and free of intimidation or harassment. We do not tolerate abusive behavior.
Where You'll Work:
Dusty's offices are located in Mountain View, CA. You will be primarily working from our office in this role to facilitate rapid coordination with executive leadership and business teams. You can also expect to travel a small amount to customer locations around the US.