Research Operations Specialist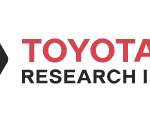 Website Toyota
"Start your Impossible" with us.
Research Operations Specialist
LOS ALTOS, CA /
PROTOTYPING & RESEARCH OPERATIONS – PROTOTYPING & RESEARCH OPERATIONS /
FULL-TIME
/ ON-SITE
At Toyota Research Institute (TRI), we're on a mission to improve the quality of human life. We're developing new tools and capabilities to amplify the human experience. To lead this transformative shift in mobility, we've built a world-class team in Human-Centered AI, Human Interactive Driving, Energy and Materials, Machine Learning, and Robotics.
As a Research Operations Specialist on the Prototyping & Research Operations (PROps) team, you will perform physical testing and data collection operations supporting the research teams at the TRI Los Altos office and remote testing locations, currently focusing on our robotics and vehicle testing efforts for offsite deployments. You will safely produce high quality data for our researchers and participate in activities to make data collection activities more efficient. Every day, you will collaborate with many technical and non-technical teams to understand their needs and help ensure their success. To thrive in this role, you must have the determination and experience to quickly learn and adapt in an ever changing research environment.
Responsibilities
Collaborate with Research Operations Engineers to design and coordinate events, field tests, and other deployments in support of the research and engineering teams.
Safely deploy and directly operate mobile robots and research equipment during deployment activities.
Record and document testing activities, test conditions, and test results.
Perform builds and tear-downs of deployment facilities and workstations. Assemble, as needed, the requisite components for testing and test infrastructure.
Prioritize and perform the collection, packing, and use of safety equipment.
Arrange for the construction, pick-up, shipping, and delivery of robot crates and research equipment.
Drive research materials and testing equipment to and from testing sites.
Work with the Robotics Operations Engineers, and other members of the PROps and research teams, to refine test plans and testing activities.
Internally track and report on research activities for project management and internal communication purposes.
Travel locally, domestically, and internationally as needed.
Qualifications
BS/BA and 3+ years of demonstrated ability in a technician / technical operations role, or 5+ years of equivalent experience.
A safety-first mentality.
Excellent interpersonal skills and a passion to learn, improve, and ask questions.
Strong organizational and technical writing skills.
Understanding of technical equipment such as robotic sensors, mechanical components, circuits, etc.
Experience operating Linux based software with command line.
Understanding of Google Suite and project management software (such as Asana, Jira, and Confluence).
Ability to travel up to 70% of the time, both domestic and international, to support research activities.
Bonus Qualifications
Prior experience in a robotics, autonomous driving, or R&D environment.
The pay range for this position at commencement of employment is expected to be between $92,000 and $125,000/year for California-based roles; however, base pay offered may vary depending on multiple individualized factors, including market location, job-related knowledge, skills, and experience. Note that TRI offers a generous benefits package (including 401(k) eligibility and various paid time off benefits, such as vacation, sick time, and parental leave) and an annual cash bonus structure. Details of participation in these benefit plans will be provided if an employee receives an offer of employment.
Please reference this 
Candidate Privacy Notice
 to inform you of the categories of personal information that we collect from individuals who inquire about and/or apply to work for Toyota Research Institute, Inc. or its subsidiaries, including Toyota A.I. Ventures GP, L.P., and the purposes for which we use such personal information.
TRI is fueled by a diverse and inclusive community of people with unique backgrounds, education and life experiences. We are dedicated to fostering an innovative and collaborative environment by living the values that are an essential part of our culture. We believe diversity makes us stronger and are proud to provide Equal Employment Opportunity for all, without regard to an applicant's race, color, creed, gender, gender identity or expression, sexual orientation, national origin, age, physical or mental disability, medical condition, religion, marital status, genetic information, veteran status, or any other status protected under federal, state or local laws.