Research Scientist, Future Product Innovation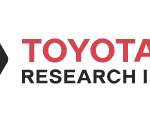 Website Toyota
"Start your Impossible" with us.
Research Scientist, Future Product Innovation
LOS ALTOS, CA /
HUMAN-CENTERED AI – FUTURE PRODUCT INNOVATION /
FULL-TIME
/ HYBRID
The Future Product Innovation team has an immediate opening for a Research Scientist interested in the intersection of generative AI, conceptual design, and creativity. We are a coordinated team of behavioral scientists, ML researchers, and human-computer interaction authorities and therefore this position is open to all subject areas with curiosity about these problems. Work on the project involves crafting new AI algorithms, performing evaluations, interacting with team members throughout Toyota (e.g., designers, planners). Candidates should be self-starting and interested in making contributions within a multidisciplinary team project.
At Toyota Research Institute (TRI), we're on a mission to improve the quality of human life. We're developing new tools and capabilities to amplify the human experience. To lead this multifaceted shift in mobility, we've built an outstanding team in human-centered AI, energy and materials, machine learning, and robotics.
Within TRI, the Future Product Innovation team is organized around two objectives:
(1). Develop new methods for capturing and predicting the people's preferences, and
(2). Integrate these models into decision-makers processes to increase individual and organizational creativity. We leverage advances in natural language processing, physiological sensing, causal inference and representation learning to support human decision-making. In particular, we are exploring how these models combine with generative AI models (e.g., Stable Diffusion) to facilitate creative work in conceptual design.
Please add a link to Google Scholar and include a full list of publications when submitting your CV to this position.
Responsibilities
Collaborate cross-functionally with specialists in multiple fields, as well as university partners to research and develop ways to demonstrate AI to augment human decision making. Some research and development areas may include: AI and Conceptual Design, Computational Creativity, Preference Modeling and Prediction
Integrate their research into software being developed by other HCAI researchers and engineers
Conduct groundbreaking research at the intersection of behavioral science, AI, and HCI that results in peer-reviewed publications and/or patents
Qualifications
PhD in Computer Science, Psychology, Behavioral Economics, Engineering, Information Sciences, or equivalent
Strong research background, including best-in-class peer-reviewed publication with overlap of the following topics: AI and Conceptual Design, Computational Creativity, Generative AI, Preference modeling (E.g., ML, Applied Statistics, Behavioral Science)
Strong prototyping skills to implement and demonstrate their research
Strong interpersonal skills
Outstanding teammate
Appetite to learn across functions
Ability to work independently as part of a team
Bonus Qualifications
Experience in use-inspired basic research and/or applying academic research in an industry setting
Ability to lead cross-functional projects
The pay range for this position at commencement of employment is expected to be between $151,800 and $210,000/year for California-based roles; however, base pay offered may vary depending on multiple individualized factors, including market location, job-related knowledge, skills, and experience. Note that TRI offers a generous benefits package (including 401(k) eligibility and various paid time off benefits, such as vacation, sick time, and parental leave) and an annual cash bonus structure. Details of participation in these benefit plans will be provided if an employee receives an offer of employment.
Please reference this 
Candidate Privacy Notice
 to inform you of the categories of personal information that we collect from individuals who inquire about and/or apply to work for Toyota Research Institute, Inc. or its subsidiaries, including Toyota A.I. Ventures GP, L.P., and the purposes for which we use such personal information.
TRI is fueled by a diverse and inclusive community of people with unique backgrounds, education and life experiences. We are dedicated to fostering an innovative and collaborative environment by living the values that are an essential part of our culture. We believe diversity makes us stronger and are proud to provide Equal Employment Opportunity for all, without regard to an applicant's race, color, creed, gender, gender identity or expression, sexual orientation, national origin, age, physical or mental disability, medical condition, religion, marital status, genetic information, veteran status, or any other status protected under federal, state or local laws.