Research Scientist, Robotics Manipulation – Machine Learning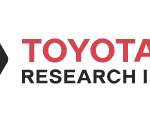 Website Toyota
"Start your Impossible" with us.
Research Scientist, Robotics Manipulation – Machine Learning
LOS ALTOS, CA; CAMBRIDGE, MA /
ROBOTICS – DEXTEROUS MANIPULATION /
FULL-TIME
/ HYBRID
At Toyota Research Institute (TRI), we're on a mission to improve the quality of human life. We're developing new tools and capabilities to amplify the human experience. To lead this transformative shift in mobility, we've built a world-class team in Human-Centered AI, Human Interactive Driving, Energy and Materials, Machine Learning, and Robotics.
The Team
Our mission is to advance the state-of-the-art in Robotic Manipulation by allowing Dexterous Behaviors to be efficiently taught, learned, and improved over time in challenging environments. We operate at the intersection of state-of-the-art  simulation, perception, controls, and machine learning in the context of robotic manipulation, and we measure our success in terms of capabilities that we can transfer towards productization, as well as research impact via publications, seminars, and contributions to open-source software. If you are passionate about our mission, and think your background makes you well suited to help us push forward towards a future of general and adaptable robots manipulating their surroundings, then come talk to us and help us see how your expertise will help make that future a reality.
The Opportunity
We're looking for an independent and driven Robotics Research Scientist with experience in Machine Learning and Reinforcement Learning to help scale our Dexterous Manipulation research efforts.
1. Research behavior learning using a variety of techniques such as Reinforcement Learning and Learning from Demonstration.
2. Conduct experiments on existing datasets and simulations as well as on physical robots.
3. Operate as part of a small, close-knit, and fast-paced research team to produce publications and research prototypes.
4. Collaborate on research with our university research partner labs.
Responsibilities
Research existing robotics/AI/ML/CV algorithms, extend these or innovate new algorithms for robust robot autonomy, including applications around behavior generation such as reinforcement learning and learning from demonstration.
Explore data-driven approaches to robotics, replacing human assumptions and expertise with learned models and priors.
Implement new and existing algorithms in high-quality C++/Python.
Collaborate with research institutions and universities for developing breakthrough capabilities.
Qualifications
4+ years of relevant industry experience or a PhD.
Deep practical experience with Machine Learning in at least one major framework (e.g. PyTorch or Tensorflow). The ideal candidate is comfortable operating with real data that may be noisy and non IID.
Strong proficiency in Python and C++
Familiarity with robots and the challenges endemic to conducting research on physical hardware platforms.
Background in some of the following: Robotics (particularly manipulation), Deep Learning, Reinforcement Learning / Visual Reinforcement Learning, Learning from Demonstration.
The pay range for this position at commencement of employment is expected to be between $151,800 and $210,000/year for California-based roles; however, base pay offered may vary depending on multiple individualized factors, including market location, job-related knowledge, skills, and experience. Note that TRI offers a generous benefits package (including 401(k) eligibility and various paid time off benefits, such as vacation, sick time, and parental leave) and an annual cash bonus structure. Details of participation in these benefit plans will be provided if an employee receives an offer of employment.
Please reference this 
Candidate Privacy Notice
 to inform you of the categories of personal information that we collect from individuals who inquire about and/or apply to work for Toyota Research Institute, Inc. or its subsidiaries, including Toyota A.I. Ventures GP, L.P., and the purposes for which we use such personal information.
TRI is fueled by a diverse and inclusive community of people with unique backgrounds, education and life experiences. We are dedicated to fostering an innovative and collaborative environment by living the values that are an essential part of our culture. We believe diversity makes us stronger and are proud to provide Equal Employment Opportunity for all, without regard to an applicant's race, color, creed, gender, gender identity or expression, sexual orientation, national origin, age, physical or mental disability, medical condition, religion, marital status, genetic information, veteran status, or any other status protected under federal, state or local laws.