Robotics Intern, User Experience (UX) – Visual Designer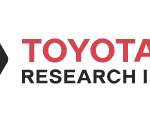 Website Toyota
"Start your Impossible" with us.
Robotics Intern, User Experience (UX) – Visual Designer
LOS ALTOS, CA /
ROBOTICS – INTERNSHIPS – SUMMER 2023 /
INTERN
/ HYBRID
At Toyota Research Institute (TRI), we're on a mission to improve the quality of human life. We're developing new tools and capabilities to amplify the human experience. To lead this transformative shift in mobility, we've built a world-class team in Human-Centered AI, Human Interactive Driving, Energy and Materials, Machine Learning, and Robotics.
This is a Summer 2023 paid 12-week internship opportunity. Please note that this internship will be a hybrid in-office role.
The Team
The Robotics UX team comprises User Experience (UX) and Human-Robot Interaction (HRI) designers, researchers, and engineers, and is spread across TRI's Los Altos, CA and Cambridge, MA offices. We develop novel methods for human-robot interaction in both the home and factory environments.
The Internship
We are looking for a visual design intern to contribute to our team's factory robot project in our Los Altos, CA office! In collaboration with our UX designers and researchers, as well as one of TRI's robotics engineering teams, you will help reimagine the human-robot interfaces used to control the robots that support people in the factory. Our robots amplify–not replace–team members working in the factory, and your work will contribute directly to their ability to interact with and manage the robots under their supervision. This internship is an exciting opportunity to contribute to the future of robotics UX, and help make robots the user-friendly and intuitive tools they ought to be.
In this internship, you will push the boundaries of what is currently expected of a user interface in an industrial setting and help modernize the way that people interact with a robotic system. You will translate our team's user interface wireframes into a visually effective and attractive prototype, and write design specifications that meet the practical requirements of the factory environment.
Qualifications
Enrolled in an undergraduate or graduate degree in Visual Design, Interaction Design, UX Design, or a related field.
Visually compelling portfolio that demonstrates the user-centered design process and includes visual prototypes of varying fidelity.
Expertise in visual design principles including typography, hierarchy, color, space, and consistency.
Fluency in design tools such as Illustrator, Photoshop, and Figma to create visual interfaces, prototypes, presentations, "pixel perfect" visual design specs, etc.
Comfortable crafting the visual design for an interface that has already been wireframed by a team member and working collaboratively to create the best final product.
Agility in creating digital sketches/prototypes from lo-fi to hi-fi.
Comfortable in a collaborative team environment with excellent visual, verbal, and written communication skills.
Able to clearly communicate the rationale behind your design decisions.
Comfortable receiving and incorporating constructive feedback.
Bonus Qualifications
Skilled in sketching and storyboarding.
Working knowledge of Blender, Adobe Dimension, 3DS Max, Maya, or other comparable 3D software.
Experience working iteratively as a member of a UX team.
Experience working directly with engineers.
Experience designing interfaces for a physical device.
The pay range for this position at commencement of employment is expected to be between $45 and $65/hour for California-based roles; however, base pay offered may vary depending on multiple individualized factors, including market location, job-related knowledge, skills, and experience. Note that TRI offers a generous benefits package including vacation and sick time. Details of participation in these benefit plans will be provided if an employee receives an offer of employment.
Please reference this 
Candidate Privacy Notice
 to inform you of the categories of personal information that we collect from individuals who inquire about and/or apply to work for Toyota Research Institute, Inc. or its subsidiaries, including Toyota A.I. Ventures GP, L.P., and the purposes for which we use such personal information.
TRI is fueled by a diverse and inclusive community of people with unique backgrounds, education and life experiences. We are dedicated to fostering an innovative and collaborative environment by living the values that are an essential part of our culture. We believe diversity makes us stronger and are proud to provide Equal Employment Opportunity for all, without regard to an applicant's race, color, creed, gender, gender identity or expression, sexual orientation, national origin, age, physical or mental disability, medical condition, religion, marital status, genetic information, veteran status, or any other status protected under federal, state or local laws.