Senior Director, Research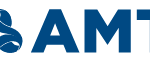 Website AMT
The Association for Manufacturing Technology (AMT) is the premier trade association serving the manufacturing technology industry. We represent and promote U.S.-based manufacturing technology (MT) and its members—those who design, build, sell, and service the continuously evolving technology that lies at the heart of manufacturing.
Senior Director, Research
McLean, VA | Research
About the team:
AMT provides Market Access and Industry Intelligence to best support our manufacturing technology ecosystem. Our Research and Technology departments are key elements to execute our Industry Intelligence strategy to become the resource for all manufacturing technology intel. Our mission is to scale data products, surveys, and subscriptions, manage consultancy and monetize data & information for our industry. AMT's Research department consists of our strategic analytics and survey teams. The Research department is responsible for planning, producing, and delivering market research and industry benchmarking surveys to customers ranging from high-growth startups to multinational corporations. AMT continues to advance our support and coverage of our core manufacturing technology space which also includes emerging technologies such as additive manufacturing, robotics, automation, and industrial software. You'll be surrounded by a growing team of analysts based in McLean, VA with backgrounds as diverse as hard tech, investment banking, economics, aerospace engineering, consulting, and political science. The Research team collaborates with DevOps, audience development, content, marketing, membership and sales, exhibitions, and global services teams to grow AMT's customer base, industry engagement, and thought leadership.
About the role:
The Senior Director, Research will lead the Research department; mentor and develop talented analysts, data scientists and researchers; and further develop and execute survey and research business models to drive revenues through research products and survey offerings. As a Senior Director, AMT expects an existing personal brand in relevant industries who will be able to represent AMT at conferences, seminars, and other such events. While not a sales role, sales experience is as valuable as consulting experience in supporting customers. Successful individuals in this role will bring a business, entrepreneurial mindset to the department; including a deep understanding of the manufacturing technology sector and be able to anticipate market intelligence needs from our customers.
Responsibilities
o Further develop and execute research and survey business strategy leveraging existing products and offerings
Survey ownership & management:
AMT owned: USMTO, CTMR, AWT
AMT managed: AGMA, FIA
Analytics ownership & management:
– Membership research requests (free/paid)
– External research requests (paid)
MTInsight ownership & management
Public speaking, presentations, webinars, etc.
Content development (IMTS+, MT Magazine, podcasts, reports, white papers, etc)
New product development
Research Products ownership & management:
– Emerging Technology Database (subscription service)
– Technology Reporting (reports, webinars, white papers, etc)
– MTInsight
Research Days ownership & management
Consulting Projects ownership & management
Emerging & traditional technology market data, analysis and insight
Public speaking, presentations, webinars, etc.
Content development (IMTS+, MT Magazine, podcasts, reports, white papers, etc)
New product development
o Relationship management
Build relationships with AMT's customer base, particularly members, to provide a consultative, shepherding experience to all who come to AMT for research
Collaborate externally to develop contractual research and development opportunities and expand AMT's business regarding surveys
Collaborate internally to prioritize research projects, develop team competencies; develop insights into improving market research offerings and/or operational improvements in delivering those offerings as well as identify opportunities for new product or service offerings
o  Attend and often participate in trade shows and other industry events as an AMT representative; visibility through hosting, moderating, or participating in conference programs is expected
o  Support AMT events by collaborating with other teams to provide input on program development, develop outside content through business contact as well as present as a subject matter expert (e.g., MFG, MTForecast)
Requirements
Minimum Bachelor's degree in science, technology, engineering, mathematics or economics discipline; or relevant industry experience
Minimum of ten years' experience in some combination of sales, sales leadership, product or business development, consulting, technical or market research, or similar functions requiring critical thinking and problem-solving skills
Proven experience in leading teams, high emotional intelligence in a group setting
Strong listening, writing, and speaking abilities as well as attention to detail and organization; writing ability includes coverage of business and technical topics; demonstrated writing or speaking examples in the public domain expected
The role requires a collaborative approach within the research team where success is defined by meeting client needs as a group
Project management, entrepreneurship, or financial modeling experience helpful but not expected
Highlighted Benefits
Full-time AMT employees are eligible to receive the following benefits:
· Medical | Dental | Vision coverage – 100% of premiums covered for employees and eligible dependents
· Paid Time Off (PTO)
· Paid Winter Break and select holidays
· 401k Plan (100% company match up to 6%, no vesting period)
· Free drinks/snacks/lunch catered monthly and so much more….
Equal Opportunity Employer
AMT is an equal opportunity employer. All qualified applicants will receive consideration for employment without regard to age, race, color, sex, religion, national origin, disability, sexual orientation, gender identity or expression, pregnancy status, marital status, military or veteran status, genetic disposition or any other reason protected by law.