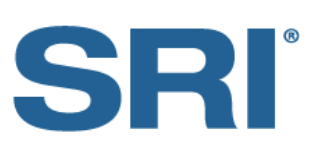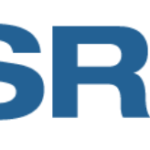 Website SRI Internationa;
Solve big problems. Collaborate across disciplines.
Overview
Come join SRI's Integrated Systems Intelligent Systems Team! This diverse team has been a primary provider of innovative capabilities for over 50+ years. As part of our team, you will get to build systems derived from cutting edge research and development.  As a Systems Engineer, you will be primarily working as a member of a team of engineers supporting the development of our Intelligent Systems and the integration of our systems into airborne, naval, and ground systems.
Responsibilities
Develop cutting edge technical capabilities for our customers while simultaneously developing the groundbreaking tools and processes used to create them
Develop innovative tools and methods for automating the design, build, test, and release process utilizing Agile and DevOps processes.
Design, Review and Document the System CONOPS and Interface Control in a Continuous Integration/Continuous Delivery environment
Develop new and creative ways to present and visualize engineering data and documentation in a web-based environment
Coordinate an integrated digital solution between Systems, Hardware and Software Engineering teams
Participate in studies and system trades to define and evaluate capabilities
Qualifications
Bachelors degree in Electrical, Systems, Computer, Software engineering and at least 7 years of related experience
Due to goverment requirements candidates must be a US Citizen with the ability to obtain/maintain a security clearance.  Current active secret clearance desired.
Experience with one or more Systems Engineering functions including:

System trade studies, CONOPS, and/or System modeling
Requirements, Interface Control Document (ICD), or Interface Definition Document (IDD) development
System Integration, Fault Management, Test and/or Verification
Test planning and execution with an understanding of all the interdependencies
Desired skills:
3+ years of experience with architecture design, development, integration, test, with knowledge of real time systems at the component through system level
System design and test experience with one or more subsystems or disciplines outside of Systems Engineering (e.g., Electrical, Mechanical, Software, etc.)
Knowledge of Model-Based Systems Engineering tools (Cameo, Rhapsody, etc)
Experience with a software scripting/programming language (e.g. Kotlin, Java, Python, HTML, Matlab, Visual Basic, C/C++, etc.)
Experience with DevOps tools including Jira, Confluence, and GitLab
The salary range is: $126,000-$140,000. Salary ranges will vary and are based on several factors, including geographic location, market competitiveness and equity amongst internal employees in similar roles. Positions may also qualify for SRI's Pay for Outstanding Performance program or the annual Performance Based Compensation program. SRI also has a competitive benefits package, to view details please go to https://www.sri.com/resources/benefits/.
SRI International, an over 75-year strong pioneering research institute, has a rich history supporting government and industry. Our innovations have created new industries, billions of dollars in market value and lasting benefits to society. SRI is organized around broad disciplines and capabilities, with research and development divisions and labs to groups who excel at identifying new opportunities, developing products and creating custom solutions. Our organization is driven by impact – delivering unique solutions for the world's important challenges and transforming ideas into reality for clients and partners.
Job Locations:
US-NJ-Princeton | US-CA-Remote
ID 2023-5441
Category Engineering
Position Type Full-Time
Worker Type Hybrid