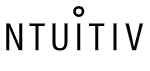 Website Intuitive
Where thoughtful ingenuity meets precise technology
Company Description
At Intuitive, we are united behind our mission: we believe that minimally invasive care is life-enhancing care. Through ingenuity and intelligent technology, we expand the potential of physicians to heal without constraints.
As a pioneer and market leader in robotic-assisted surgery, we strive to foster an inclusive and diverse team, committed to making a difference. For more than 25 years, we have worked with hospitals and care teams around the world to help solve some of healthcare's hardest challenges and advance what is possible.
Intuitive has been built by the efforts of great people from diverse backgrounds. We believe great ideas can come from anywhere. We strive to foster an inclusive culture built around diversity of thought and mutual respect. We lead with inclusion and empower our team members to do their best work as their most authentic selves.
Passionate people who want to make a difference drive our culture. Our team members are grounded in integrity, have a strong capacity to learn, the energy to get things done, and bring diverse, real world experiences to help us think in new ways. We actively invest in our team members to support their long-term growth so they can continue to advance our mission and achieve their highest potential.
Join a team committed to taking big leaps forward for a global community of healthcare professionals and their patients. Together, let's advance the world of minimally invasive care.
Job Description
Primary Function of Position:
As Intuitive's da Vinci® Surgical System becomes adopted by an increasing population of hospitals, surgeons and patients, we are building a focused team to drive reliability, quality, and safety to ever-better levels. This focus applies to product in use, product in manufacturing, and product in design. Help us powerfully drive our quality mission in our young and growing company by bringing your hands-on experience in solving tough engineering problems, your fascination with complex electro-mechanical devices, and your passion for the best practices to design, monitor, and improve product and process. Intuitive seeks a strong technical contributor who can help define practical, useful quality metrics and specifications, identify key opportunities for product improvement, launch quality initiatives, lead projects to implement these initiatives, and serve as an expert consultant to help solve the most technically challenging quality problems. The ideal candidate possesses a broad base of experience and a high level of technical depth in at least two technical specialties applicable to medical robotics and is equally at home in the test lab and providing technical leadership to our team as we develop standard practices of our organization. You will not abide "process red tape", instead passionately seek the most efficient way to build product quality. And you will also coach, mentor, teach, and influence the engineering staff in best quality practices, data analysis, protocol development, and design for quality and reliability methods.
Position Details:
The position is a Staff Quality Engineer to be in Sunnyvale, California and will support new product introduction and manufacturing operations for Endoluminal business unit.
Roles and Responsibilities:
Initial Roles and responsibilities for this position has responsibility will include the following:
50% involvement in supporting new product introduction projects, 15% failure investigation, 10% performing product escalations and 25% quality advocacy and project management.
Quality Advocacy and Project Management.
Lead and project manage quality initiatives in one or more of these focus areas:

Product Quality
Data Quality
Process Quality
Risk Management
Product Development

Handle projects of various product and subsystem types (System, Instruments, Vision, new products, product improvements, etc.).
Work with product development teams to develop measurable goals for quality. Participate in the risk management process ensuring that the essential performance aspects are correctly mitigated in the product quality plans.
Identify critical elements of designs based on design details and data-driven review of past designs. Recommend design processes and methods to meet quality goals: DFX, etc.
Work with the design teams to co-design robotic systems to enable self-diagnostic capabilities. Provide guidance to other engineers regarding applicable regulatory and statutory requirements and the applicability of these requirements to the ISI products.
Plan and direct creation of quality standards, quality control, and quality assurance procedures, sampling plans, test methods, fixtures, and processes for finished devices manufactured at ISI Sunnyvale, ISI Mexicali, and OEM suppliers, utilizing clinical and engineering knowledge.
Ensure process compliance through the design and development of comprehensive procedures including work instructions, flowcharts, forms, templates, checklists, and other product or process related documentation, for recording, evaluating, and reporting quality data.
Provide support to commercial product manufacturing processes, including failure analysis, documentation review and approval, tooling qualification, and defect containments.
Assist with disposition of discrepant material.

Failure Analysis

Assist in complaint analysis to support design development.
Perform deep technical failure analysis based on the physics of failure.
Review and interpret complex data analysis rooted in an understanding of our product hardware and software, the physics of failure, and the use conditions in the clinical / operating room environment.

Production facility validation planning, execution, and documentation.

MVP for building, product, and process located in Sunnyvale, CA.

Develop and apply corporate level quality metrics.
Qualifications
Skill/Job Requirements:
Competency Requirements: In order to adequately perform the responsibilities of this position the individual must possess:
Minimum Education: Bachelor's degree in electrical, mechanical or system engineering, math, or physics. Advanced degree preferred.
Minimum 12+ years of working experience in Quality Engineering, or in manufacturing environment, or equivalent education and experience.
Minimum 6 years in medical device design or manufacturing environment.
Understands Quality and Compliance System.
Understands CFR 21 820/ ISO 13485 requirements for making process or design changes.
Have good grasp of quality control and tools.
Able to learn the product and process quickly and assess defects' impact to product.
Understands root cause investigation process and able to initiate routine problem-solving investigations.
Involved in design and process improvement projects in the past.
Able to review qualifications and validation protocols.
Understands manufacturing metrics.
Understands basic excel data analysis operations (e.g., Pareto, charts and trend).
Able to work in various project teams as the Quality SME.
Able to communicate work tasks to various project team members.
Capable of Compiling data in format appropriate for presentation.
Personality Requirements
Able to cope with changes and uncertainties, and handle associate risks comfortably.
Ask questions and don't stop at the first answer. Analyze deeply to ensure the solution is the most effective solution.
Brings unpleasant facts to discussion, does not hold back information.
Driven by results. Fully supports team decision, even if he/she disagrees with the decision.
Listen and respects others. Demonstrates constructive work relationship with others in the organization.
Sets priority and manages time wisely, capable of identifying the critical issues from the trivial issues. Sets individual goals aligning with the team goal.
Additional Information
Due to the nature of our business and the role, please note that Intuitive and/or your customer(s) may require that you show current proof of vaccination against certain diseases including COVID-19.  Details can vary by role.
Intuitive is an Equal Employment Opportunity Employer. We provide equal employment opportunities to all qualified applicants and employees, and prohibit discrimination and harassment of any type, without regard to race, sex, pregnancy, sexual orientation, gender identity, national origin, color, age, religion, protected veteran or disability status, genetic information or any other status protected under federal, state, or local applicable laws.
We will consider for employment qualified applicants with arrest and conviction records in accordance with fair chance laws.
Preference will be given to qualified candidates who do not reside, or plan to reside, in Alabama, Arkansas, Delaware, Florida, Indiana, Iowa, Louisiana, Maryland, Mississippi, Missouri, Oklahoma, Pennsylvania, South Carolina, or Tennessee.
We provide market-competitive compensation packages, inclusive of base pay, incentives, benefits, and equity. It would not be typical for someone to be hired at the top end of range for the role, as actual pay will be determined based on several factors, including experience, skills, and qualifications. The target salary ranges are listed below:
Base Salary Range Region 1: $157,400 – $226,600
Base Salary Range Region 2: $133,800 – $192,600
Shift: Day
Travel: None