Temporary (Summer) Position – Strategic Analytics and Market Research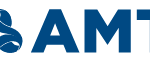 Website AMT
The Association for Manufacturing Technology (AMT) is the premier trade association serving the manufacturing technology industry. We represent and promote U.S.-based manufacturing technology (MT) and its members—those who design, build, sell, and service the continuously evolving technology that lies at the heart of manufacturing.
Temporary (Summer) Position – Strategic Analytics and Market Research
McLean | Research
About the team:
AMT's strategic analytics team is responsible for planning, producing, and delivering market research and industry benchmarking surveys to customers ranging from high-growth startups to multinational corporations. We employ a techno-economic approach to research that spans traditional metal cutting and forming technologies and is now expanding to include emerging technologies such as additive manufacturing, robotics, automation, and industrial software. You'll be surrounded by a growing research and analytics team based in McLean, VA with backgrounds as diverse as hard tech, investment banking, economics, aerospace engineering, consulting, and political science. The strategic analytics team collaborates with DevOps, audience development, content, marketing, membership and sales, exhibitions, and global services teams to grow AMT's customer base, industry engagement, and thought leadership.
About the role:
· A project-based opportunity working on a high priority market research project(s) defined by the strategic analytics team; the results will contribute to improving products and services that support AMT's 700+ member companies.
· Find, capture, organize, analyze, and interpret data and information from public sources to address manufacturing technology market research questions.
o Common data types include: public, private, and government funding, economic figures, import and export reporting, company and contact information, and manufacturing product specifications.
· Write content based on project findings that may be presented to AMT customers and/or published in publicly available industry media.
· Interview subject matter experts as well as conduct virtual meetings with AMT members or customers
· Additional time will be spent participating in strategic analytics discussions and customer-facing tasks across market developments, news, technology advancements, and economic topics.
· This position is an in-office role, located in McLean, VA.
Requirements
Skills and Qualifications
· Preference will be given to applicants currently pursuing a degree in science, technology, engineering, mathematics and/or economics discipline
· Strong listening, writing, and speaking abilities, as well as attention to detail and organization
· Proficient in data collection, organization, analysis, and presentation using Microsoft Office products;
· Familiarity with business analytics and data visualization packages helpful but not required (e.g., PowerBI, SQL, Tableau, etc.);
· Programming competence is helpful but not required (e.g., Python, R, etc.)
Equal Opportunity Employer
AMT is an equal opportunity employer. All qualified applicants will receive consideration for employment without regard to age, race, color, sex, religion, national origin, disability, sexual orientation, gender identity or expression, pregnancy status, marital status, military or veteran status, genetic disposition or any other reason protected by law.