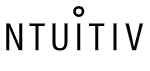 Website Intuitive
Where thoughtful ingenuity meets precise technology
Company Description
At Intuitive, we are united behind our mission: we believe that minimally invasive care is life-enhancing care. Through ingenuity and intelligent technology, we expand the potential of physicians to heal without constraints. As a pioneer and market leader in robotic-assisted surgery, we strive to foster an inclusive and diverse team, committed to making a difference. For more than 25 years, we have worked with hospitals and care teams around the world to help solve some of healthcare's hardest challenges and advance what is possible. Intuitive has been built by the efforts of great people from diverse backgrounds. We believe great ideas can come from anywhere. We strive to foster an inclusive culture built around diversity of thought and mutual respect. We lead with inclusion and empower our team members to do their best work as their most authentic selves. Passionate people who want to make a difference drive our culture. Our team members are grounded in integrity, have a strong capacity to learn, the energy to get things done, and bring diverse, real world experiences to help us think in new ways. We actively invest in our team members to support their long-term growth so they can continue to advance our mission and achieve their highest potential. Join a team committed to taking big leaps forward for a global community of healthcare professionals and their patients. Together, let's advance the world of minimally invasive care.
Job Description
Primary Function of Position:
This position will be responsible for leading Intuitive's global IP litigation and IP diligence strategy, including  assertion of intellectual property against infringers and defense of Intuitive against charges of patent infringement.
Counsel and collaborate with key executives on IP legal issues affecting the company.
Manage the successful delivery of services by outside counsel
Identify and retain the best outside legal counsel to align with organizational goals and financial objectives
Provide and coordinate legal and litigation support for the senior management team
Coach and develop peers and support staff
Provide thought leadership on industry and regulatory developments as well as development and implementation of operational and risk management processes and procedures
Escalate issues, as appropriate, to the SVP General Counsel & Chief Compliance Officer and collaborate with all legal team members
Represent Intuitive Surgical with external parties, including customers, regulators, affiliates and industry trade groups
Qualifications
Job/Skill Requirements
Minimum of 10+ years' experience of combined law firm, or in-house legal department experience with increasing or suitable responsibility
Minimum J.D. Degree and a California state bar member in good standing
Registered patent attorney required
Engineering, Life Sciences, or Medical degree a plus
Substantial litigation experience
Trial experience preferred
Strong negotiation skills in litigation settlements, potential licensing transactions and other disputes and diligence
Demonstrated intellectual property experience including litigation (patents, trademarks, and trade secrets)
Demonstrated management of legal matters outside the U.S.
Strong interpersonal, communication, and writing skills with the ability to function in a fast-paced, cross functional, and high-technology organization
Versatility and ability to learn new areas of law and apply knowledge effectively
Demonstrated ability to manage outside counsel, alternative billing arrangements and control matter costs
Ability to evaluate assets and legal issues related to licensing, purchasing or selling patent portfolios and providing common sense feedback to the business on these topics
Experience in medical device, healthcare, pharmaceutical or other highly regulated industries preferred
Ability to grasp and understand in depth technical issues relating to products
Ability to travel as necessary which could include extended trips on occasion
Other Personal Characteristics:
Be a dynamic, engaging, courageous, and self-reliant executive, accustomed to managing with a
collaborative, fact-based approach
Be articulate with excellent writing skills and have the ability to work well with others
Be equally comfortable and capable interacting with technologists as they are with business
executives
A strong collaborator, team-player, and someone who is resourceful and can anticipate needs
and navigate in an uncertain environment
Additional Information
Due to the nature of our business and the role, please note that Intuitive and/or your customer(s) may require that you show current proof of vaccination against certain diseases including COVID-19.  Details can vary by role.
Intuitive is an Equal Employment Opportunity Employer. We provide equal employment opportunities to all qualified applicants and employees, and prohibit discrimination and harassment of any type, without regard to race, sex, pregnancy, sexual orientation, gender identity, national origin, color, age, religion, protected veteran or disability status, genetic information or any other status protected under federal, state, or local applicable laws.
We will consider for employment qualified applicants with arrest and conviction records in accordance with fair chance laws.
Preference will be given to qualified candidates who do not reside, or plan to reside, in Alabama, Arkansas, Delaware, Florida, Indiana, Iowa, Louisiana, Maryland, Mississippi, Missouri, Oklahoma, Pennsylvania, South Carolina, or Tennessee.
We provide market-competitive compensation packages, inclusive of base pay, incentives, benefits, and equity. It would not be typical for someone to be hired at the top end of range for the role, as actual pay will be determined based on several factors, including experience, skills, and qualifications. The target salary ranges are listed.
Base Salary Range Region 1: $283,100 – $
Shift: Day
Travel: 10% of the time