Silicon Valley Robotics has partnered with the Retail Analytics Council of America to create a high value network for robotics companies interested in the retail or logistics industries.
As well as participating in the RAC Advisory Board, we are able to share information from the retail industry and make introductions between retailers and robotics companies. See the latest quarterly RAC bulletin here.
Some of the events are in Chicago or New York, and others are in Silicon Valley, like our recent "Retail Meets Robots" roundtable at SRI International. The next events are:
OCTOBER 31, 2019 – Northwestern University, Evanston, IL
Robots are increasingly being deployed in retail environments. However, service robots in retail stores is a very recent occurrence. This summer, our research will be focused on investigating Robotic-Generated Data Standards and Robot-to-Robot Communication Protocols. This research will be presented for industry input on October 31, 2019, in Evanston, Illinois, and published early in 2020.
MAY 6-7, 2020 — Northwestern University, Evanston, IL
The Retail Analytics Council and Platt Retail Institute will present the third annual Retail Robotics and AI Conference on May 6 and 7, 2020 at the Hilton Orrington Hotel in Evanston, IL (next to the Northwestern University campus). Attendance is open to retailers only and is limited to 150 participants. This includes Retail Analytics Council Retail Advisory Board members, C-level executives, and academics. The Conference will focus on implementing and executing retail AI strategies, as well as exploring emerging trends in retail robotics.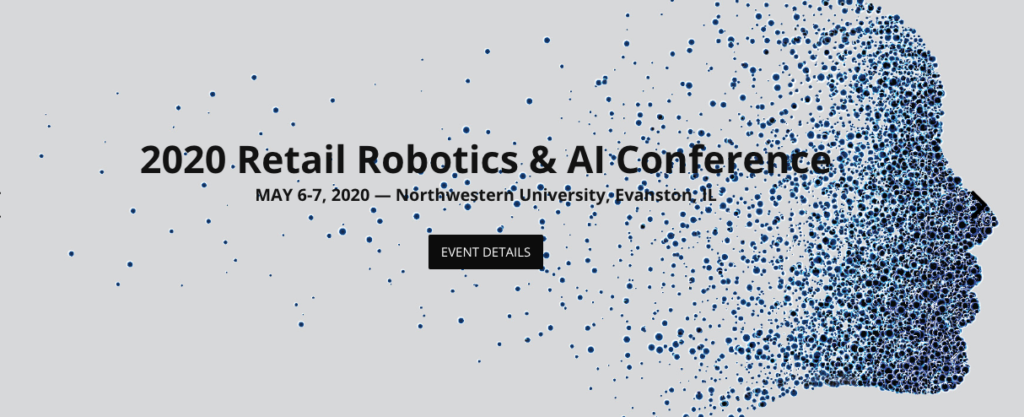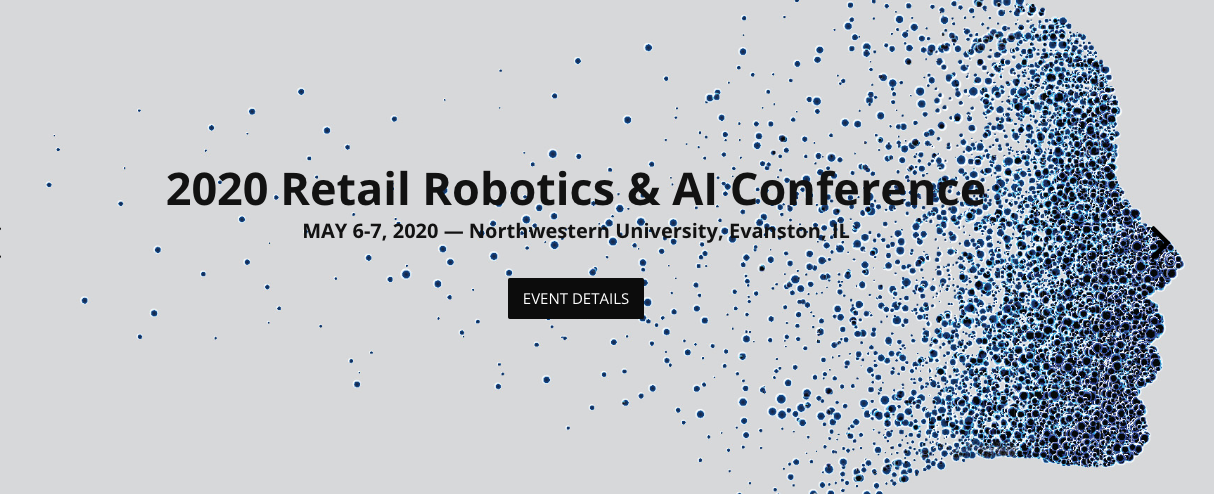 To be involved, join Silicon Valley Robotics and let us know that you want to be part of the retail network.