WANT ME TO SPEAK IN YOUR ROOM?
Topics I talk about:
Robots startups, raising funds, finding product/market fit, investors etc.
Latest trends in the robotics industry. Are robots going to take all of our jobs? How to solve our global challenges with robots!
Ethical challenges and solutions for robotics and AI.
Being a boss woman in robotics and supporting other women in STEM.
Contact: andra@robots4society.club
REGULAR ROOMS:
Saturdays at 4pm Pacific – Robots4Society – in Small Steps & Giant Leaps Club

Where we talk about the impact of robots on society both good and bad, and meet roboticists. Next topics in Robots4Society will be:

Sat 20th Feb – Assistive Robots
Sat 27th Feb – Uncanny Valley
Sat 6th March – Social Robots & HRI

Mondays at 6pm Pacific – Robot and Deep Tech Startups Q&A with Investors – in Startup Club
Tuesdays at 4pm Pacific – Drones and Robots for Conservation and Science – in Talk Nerdy To Me Club

On land, in the air and under the oceans, drones and robots are helping us to measure and maintain our natural surroundings.

Tuesdays at 7pm Pacific – Talking to Animals, Androids and Aliens – in Small Steps & Giant Leaps

What does communication with animals teach us about communication with robots or extraterrestrials? And with our own brains. Special guest speaker Catie Cuan, professional dancer and roboticist

Thursdays at 2pm Pacific – Robots creating emotional expression – Paper Discussion – in Science on the Rocks

We're discussing "MoveAE: Modifying Affective Robot Movements Using Classifying Variational Autoencoders" by Michael Suguitan, Randy Gomez and Guy Hoffman with other HRI researchers.

Thursdays at 7pm Pacific – Fave Space and Sci-Fi Books – in Science Fiction Talks

Share your favorite space and sci-fi books with us! Sometimes authors like Hank Green drop by. Sometimes we have editors who can help your flow. It's like a rainy day in your favorite cafe.  Here's our collective book list so far!
Want to host a room on a particular topic? Or would you like to join us as a speaker?
Contact: andra@robots4society.club
Some previous rooms on Clubhouse! (iphone only sorry)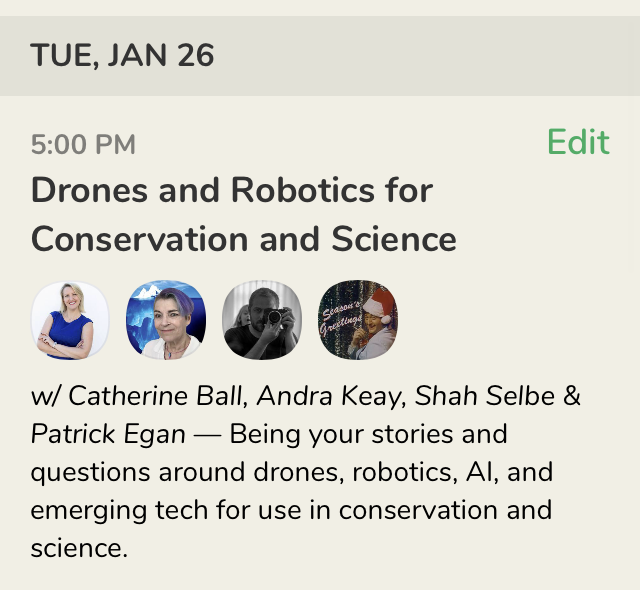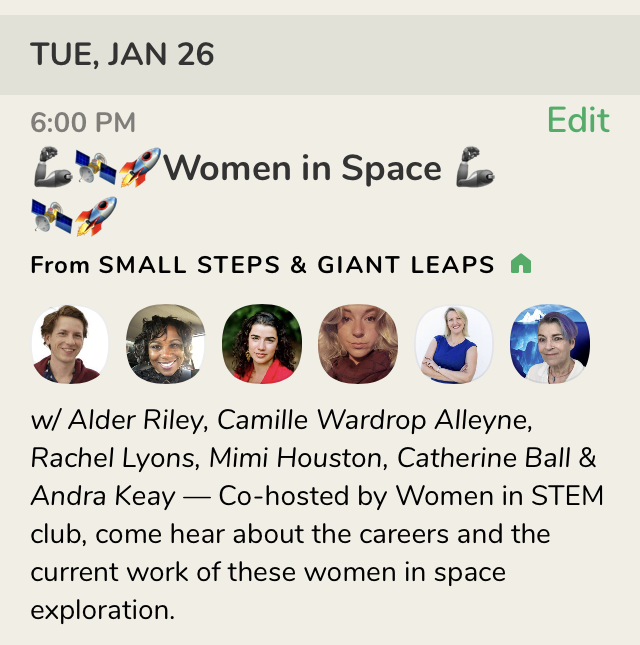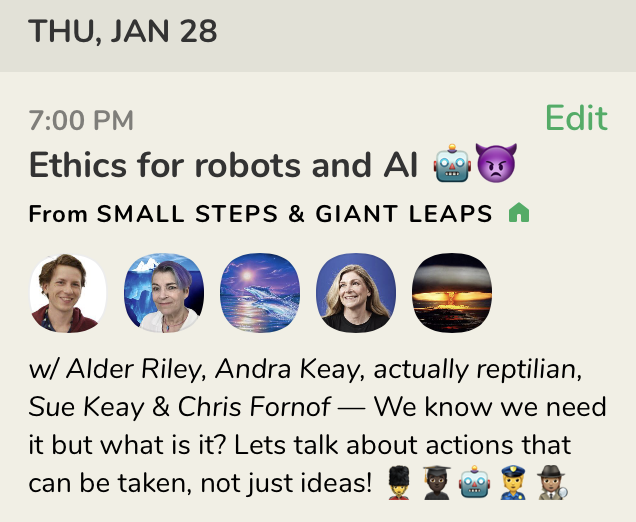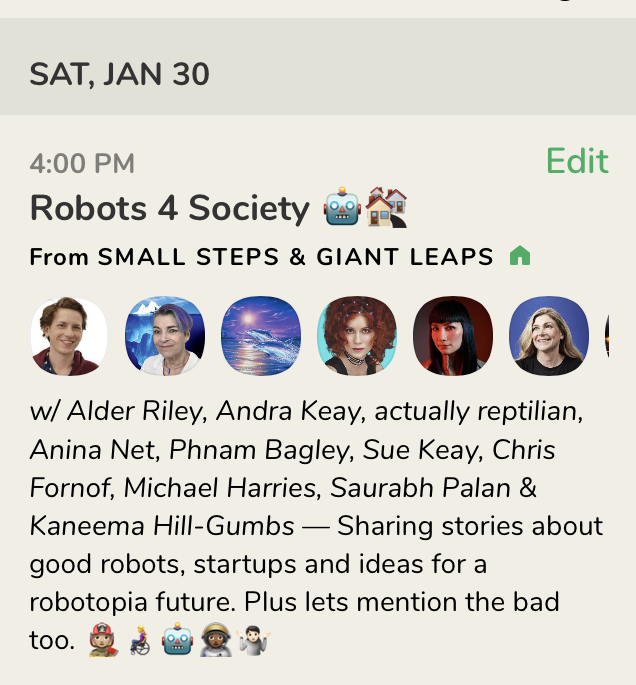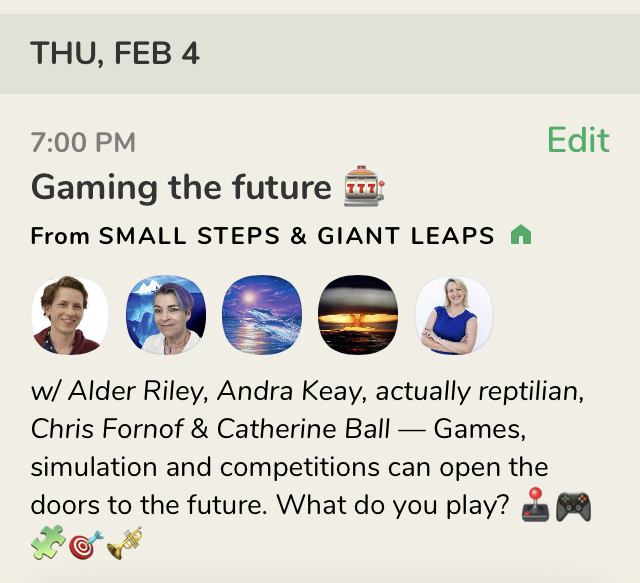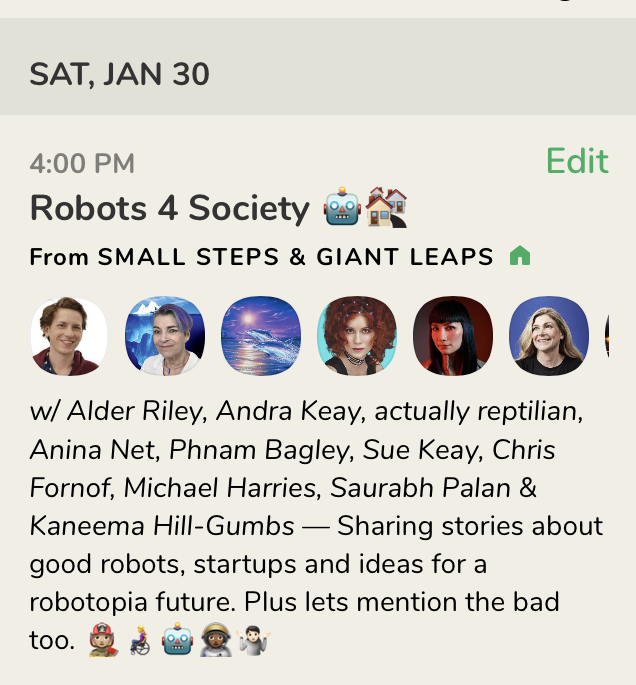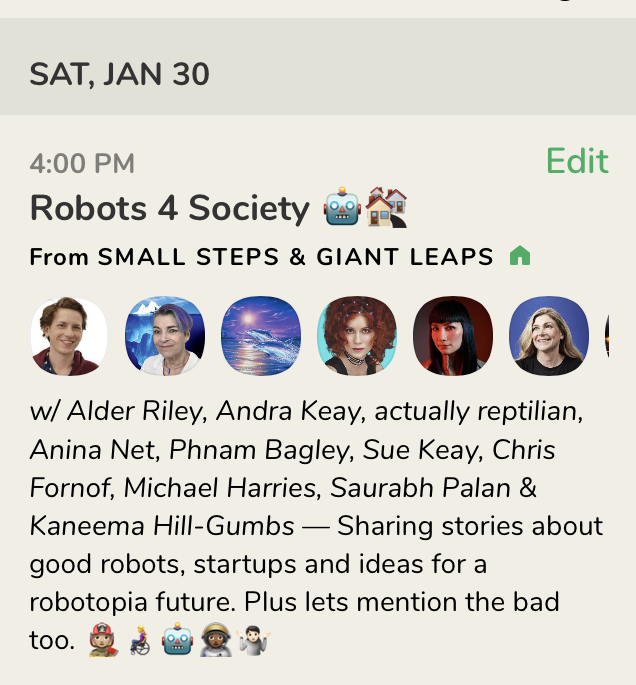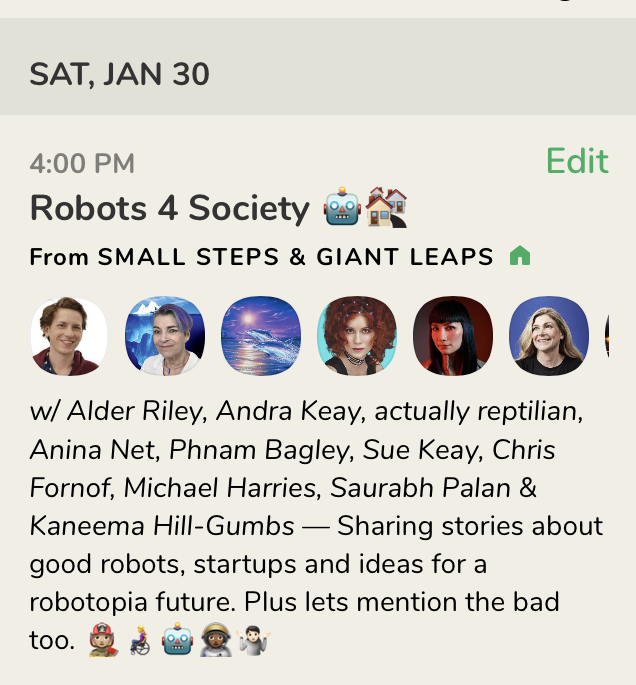 Scroll for coming up next!