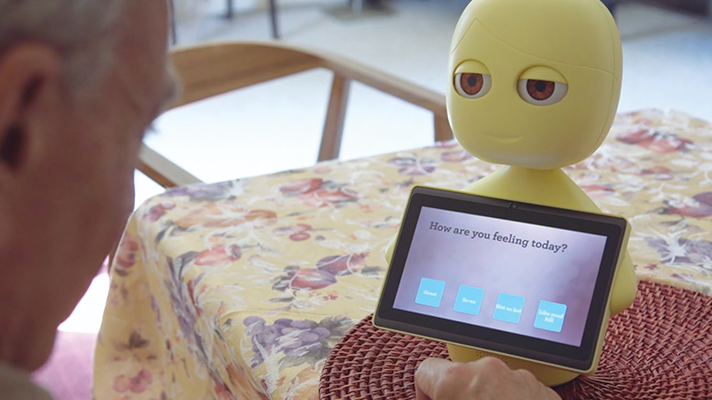 Catalia Health wins Commercialization Award in SVR 'Good Robot' Industry Awards
Catalia Health 
CEO: Cory Kidd
Founded: 2014
HQ:  San Francisco, CA
With customers like Pfizer and a growing number of national specialty pharmacy chains, Catalia Health is focused on getting their Mabu Care Management Program in front of many more patients to benefit them and the healthcare system. 
We create effective patient engagement and generate unique data of value to our customers. Our cloud-based platform delivers unique conversations to patients to help address their ongoing healthcare issues in an effective way. These messages are delivered through mobile apps, a web interface, and our uniquely engaging (and patented) interactive robotic coach.
Our patients love Mabu and quickly welcome her as a part of their health team. Our artificial intelligence algorithms combine the psychology of relationships with the psychology of engagement to deliver an individually-tailored conversation to each patient every single time. Catalia Health brings together artificial intelligence, psychology, and medicine to deliver lasting change.