Even robots know how to have fun at the Robot Block Party in Oakland
Silicon Valley Robotics joins forces with Circuit Launch to showcase some of the latest robotics technologies in a hands-on deeptech cowork and classroom space. 
The Silicon Valley Robotics' Robot Block Party has been running since 2009 and is an annual tradition in the Bay Area during National Robotics Week. There will be plenty of robots on display this year, but also some virtual reality gaming, biotech hacking to make glow in the dark henna tattoos out of Bay Area plankton and the popular DIY robocar races.
The Robot Block Party is like a science fair, only for adults (although children are welcome too) and it gives the robotics community a chance to get together and socialize. The event is also free and open to the public if you want to see some of the newest robots in the world rolling out… Or skating… In fact, we expect at least one dancing robot to make a surprise appearance.
Startups and companies showing off include Orangewood, Foxglove, PointOne Seconds, Lambda Function, Ethereal Matter, Parker Lord Microstrain, Haidenhain, EandM Engineering and Toyota Research Institute. AILife.ai is bringing their advanced humanoid robot all the way from Los Angeles to join the party. And of course no party would be complete without the Homebrew Robotics Club, which arose out of the ashes of the Homebrew Computer Club. Damaris Davis (aka Engineering Chick) One of the club members has, with the help of her daughter, built several 3D printed humanoid robots. 
Of course Circuit Launch itself is home to 62 deeptech startups as well. Some are still in stealth mode, but there'll be no shortage of things to do, including enjoy the Brazilian BBQ lunch and Bliss Pops. And if you are wondering how to get started in robotics, there's a career fair at the Robot Block Party from 10-12 and you can sign up for the brand new Mechlabs.io courses!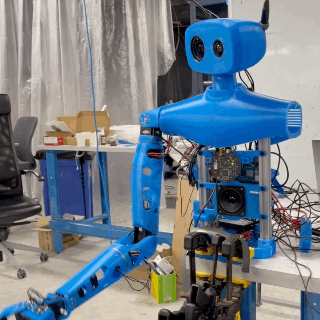 TO ATTEND RSVP AT:
https://robot-block-party.eventbrite.com

FOR MEDIA ENQUIRIES CONTACT:
Andra Keay (925) 960 3090 andra@svrobo.org OR
Brandon Toomey (925) 818 4867 brandon@circuitlaunch.com
---
ABOUT
National Robotics Week runs from April 2 to April 10, 2022
The mission of National Robotics Week (RoboWeek) is simple — to inspire students in robotics and STEM-related fields and to share the excitement of robotics with audiences of all ages. https://www.nationalroboticsweek.org
Silicon Valley Robotics (SVR) supports innovation and commercialization of robotics technologies. 
SVR is a non-profit robotics accelerator and industry association started by the robotics community in 2010. From the initial 30 companies from 2010, SVR now works with around 300 robotics companies and startups in the SF/SV Bay Area. The Bay Area region is home to the largest cluster of venture backed robotics companies in the world. 
Circuit Launch is a micromanufacturing facility for electronics hardware and robotics companies. 
Circuit Launch members span from hobbyists, inventors, artists, startups to global companies. Members share biolab and manufacturing spaces in 31,000 sq ft Oakland cowork community. 
https://twitter.com/circuitlaunch
VIDEO from Robot Block Party 2017 at JABIL in South San Jose https://youtu.be/RJcXwN7kjXE
IMAGES/VIDEO of AILife.ai http://ailife.ai/robots/