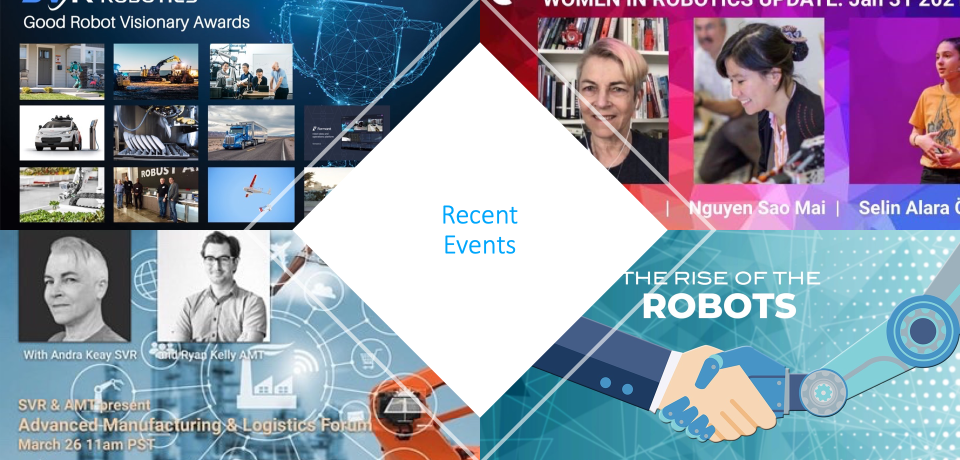 Information about SVR Membership for 2023
Thanks to our new partnership with AMT, the Association for Manufacturing Technology, another (much larger) 501c6 industry association, we can afford to keep membership in Silicon Valley Robotics very low compared to the value we offer. We also scale membership costs so that startups and small companies can afford it.
Since our foundation in 2010 by companies including SRI International, Bosch, Adept Technologies, Intuitive Surgical, NASA and Willow Garage, our mission has been to support innovation and commercialization of robotics technologies. We've seen 2 or 3 person startups transform into world-leading category-creating giants, ushering in the Robotics 2.0 Revolution. We are at the heart of the largest robotics cluster in the world with the best access to capital and talent, helping you build the best robots in the world.
SVR membership allows you to participate in thought leadership events and invitation only networking. We also amplify your company's story. Submit articles and events to us and we will share them. We have great reach into the professional robotics and investment community. The slides and bullet points below capture some key details, and I'm happy to hop on a call to see how we can help you grow.
Startups – we accelerate your success:
'Lending library' of robot arms and sensors
Prototyping facilities and DFM resources
Coworking space and community
Investor introductions and events
Extra marketing through SVR's social reach
Companies – we help you scale:
Post your latest news on SVR
Create full page directory articles
Get connected to more media and expo opportunities
Job board, recruit at networking events and job fairs
Networking events for technical and business topics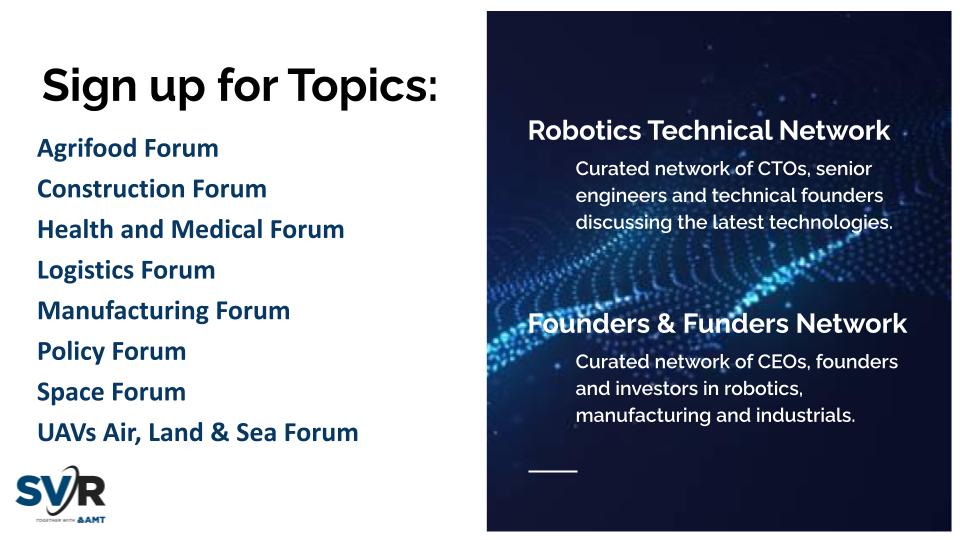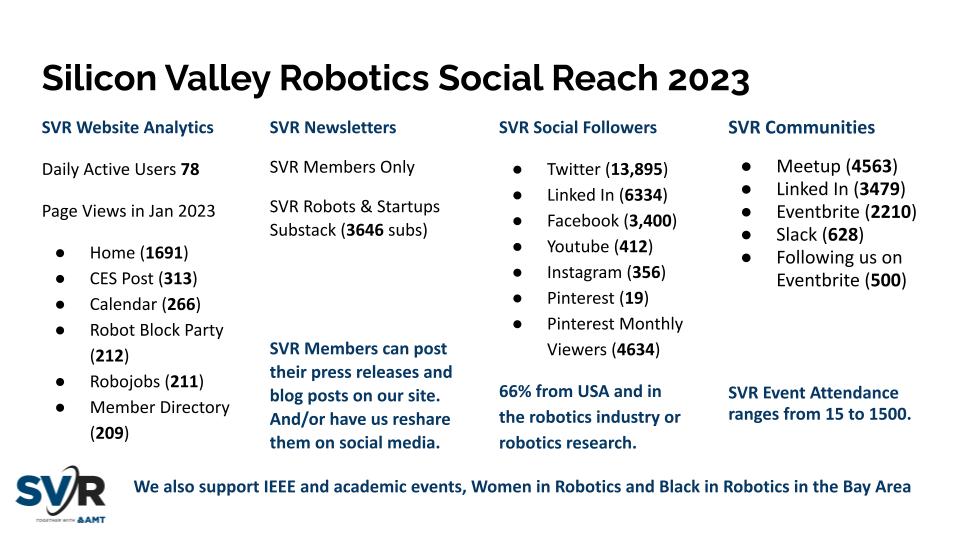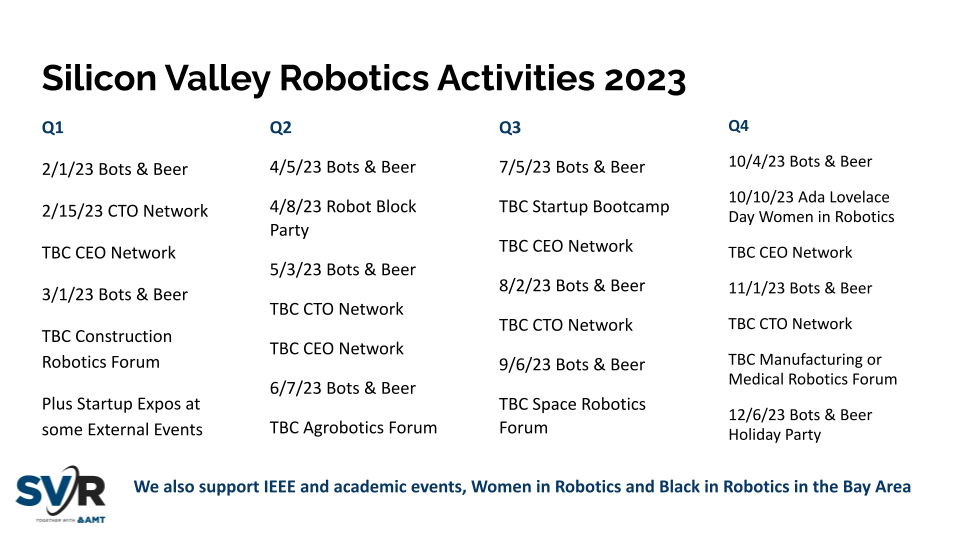 FAQs about the Silicon Valley Robotics and AMT, Association for Manufacturing Technology Merger
SVR keeps our Board of Directors
SVR adds AMT as a sponsoring member with veto power, similar to our founding members
Backend administration transitions to AMT
Strategy stays with SVR Board
SVR membership is now calendar year
Interested in joining AMT? Here are some of their membership benefits:
Market intelligence via AMT analysts, request market landscape data
Access to Global Tech Hubs in Mexico, China, India and Europe
Discounts at tradeshows like IMTS, FITMA, FORMNEXT USA and SPS (Smart Product Solutions) coming to Atlanta in 2025
see amtonline.org for more information