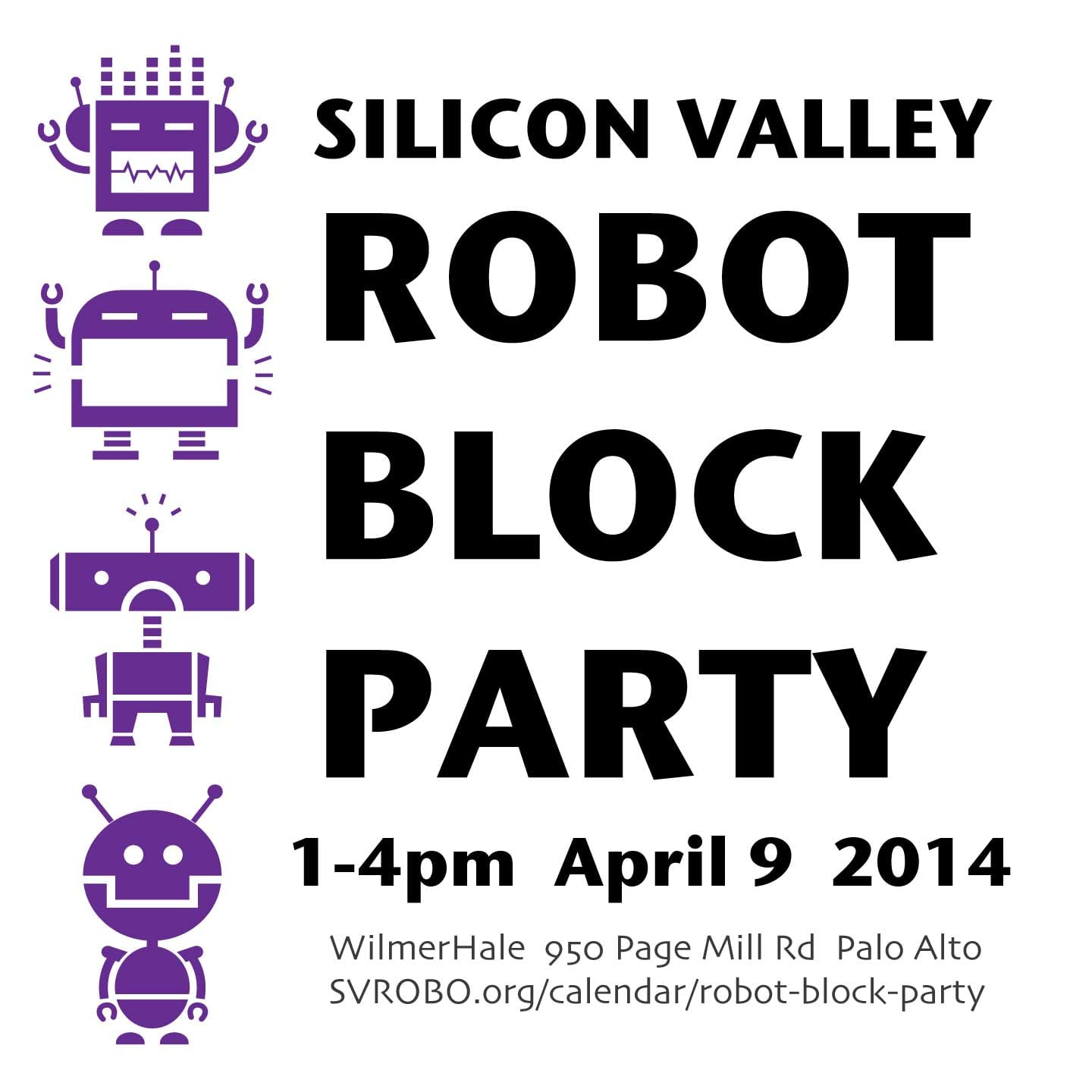 Robot Block Party – exhibitor application – poster session registration
Celebrate National Robotics Week with Silicon Valley Robotics at WilmerHale in Palo Alto. See the most advanced robotics research in Silicon Valley, the hottest robot startups, the coolest robot companies and all the just plain fun robots you can imagine. This will be our fifth year of holding the most amazing Robot Block Party ever, so whether you know your way around with lidar and ROS or just want to make a robot dance – come join us! It's a free event and open to the public from 1-4pm.
IF YOU WANT TO BRING ALONG A DEMO: please register on svrobo.org ASAP cause the publicity is going out this week.
[gravityform id="18″ name="Robot Block Party Exhibitor Application"]
***************
PLUS: You can also post jobs and resumes on SVRobo.org in the Robot Block Party job fair. PLUS: If you are a student/researcher, you can register to have your paper in our new research poster session.
[gravityform id="19″ name="Robot Block Party Research Poster Session"]
***************
Spread the word! like us on facebook! put up posters!
plus us on Google+! tweet #robotblockparty @svrobo