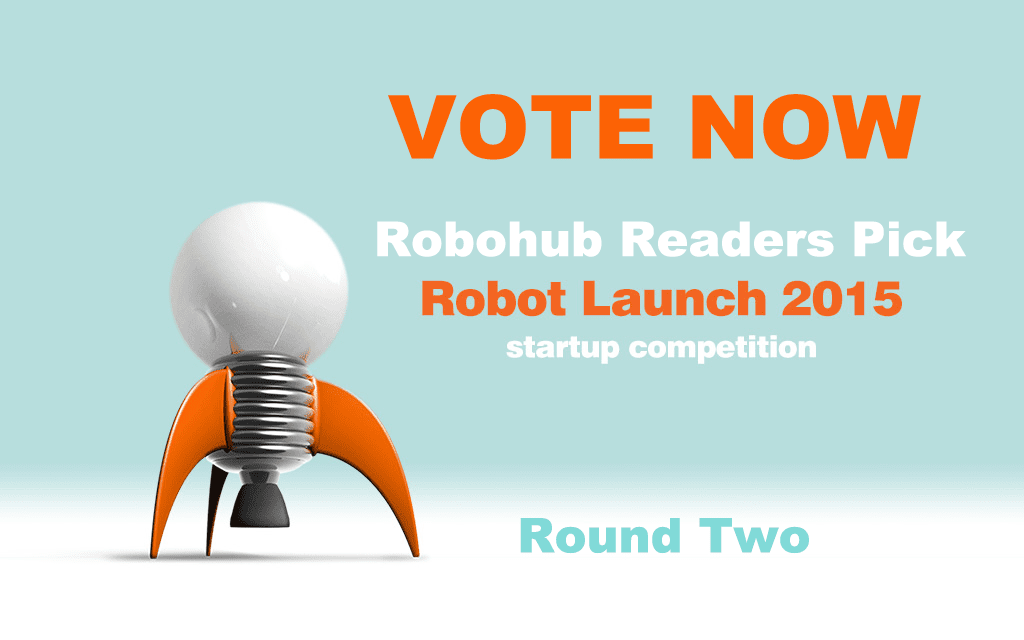 Robot Launch startup competition – round two vote now!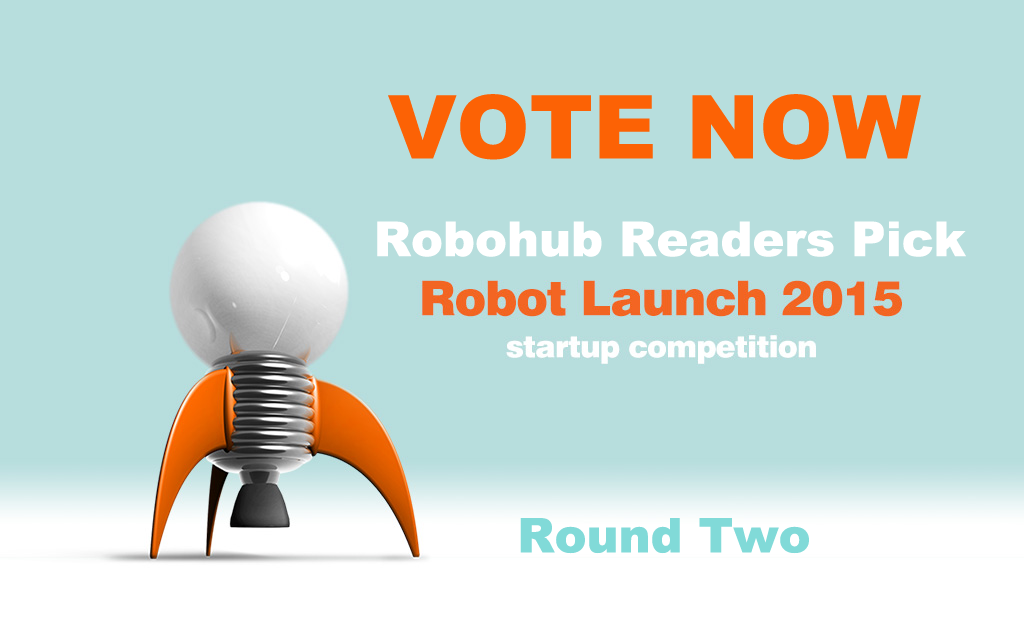 This month, Robohub readers can vote for the "Readers' Pick" startup from the Robot Launch competition. Each week, we're publishing 10 videos from our Top 30. Our ultimate Robohub Readers' Favorites, along with lots of other prizes, will be announced in a September live final. Every week we'll showcase different aspects of robotics startups and their business models, from consumer facing robots to B2B service robotics and component technologies. This week we kick off round two. Make sure you vote for your favorite – below – by 11:59pm EDT,  25 August, spread the word through social media using #robotlaunch2015 and come back next week for the next 10!
Who were the round one favorites?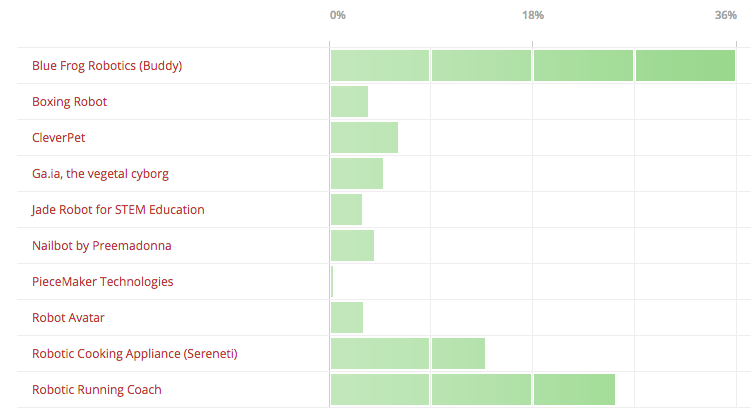 Now get voting for round two!

[divide]

GaitTronics | Canada (@GaitTronics)
GaitTronics has developed SoloWalk, a patient handling robot that helps frail patients get up and walk.

[divide]

IFM Technologies | USA
IFM Technologies developed the world's first quadrotor that offers reliable indoor localization "out-of-the-box".
https://www.youtube.com/watch?v=PBvh3vHJZT8

[divide]

Luvozo PBC | USA (@luvozo)
Luvozo is developing SAM, the world's first robotic concierge for senior living communities.

[divide]

Mobile Manipulation for Lab Automation | USA (@correlllab)
With the cost of DNA sequencing plummeting faster than Moore's law, automation needs in biology labs are drastically changing.

[divide]

Mobile Robots & Last Mile Logistics | New Zealand
Everyday thousands of additional trucks are rolled to move bread around the country because each truck cannot be loaded to capacity.

[divide]

Pole Painting Robot | Iran
Light poles normally suffer from corrosion due to humidity and sun lights. Furthermore, their paints become dirty which creates an undesirable look in the cities.
https://drive.google.com/file/d/0B5bdeje9UwWIMVZ1cUpnWjBBVU0/edit


[divide]

QEYE is coming from Quality eye that develop automatic quality inspection systems based on machine vision technologies and smart industries solutions for textile industry saving time and money and make the quality process more accurate and informative.

[divide]

Reconfigurable Hospitality Robot | USA
NXT Robotics designs and creates cost-effective hardware and software reconfigurable autonomous service robots.

[divide]

ROVENSO | switzerland (@rovenso_ch)
The mission of ROVENSO is to design, manufacture and market agile Remote Operated Vehicles that preserve human life from hazardous operations in nuclear decommissioning and emergency response.

[divide]

Zyro Robot Therapy System | usa (@Zyrobotics)
The Zyro Robot Therapy (ZyRopy) System is an assistive robot therapy platform specifically designed for children with motor disabilities.

[divide]

CAST YOUR VOTE FOR "PEOPLE'S CHOICE"
VOTING CLOSES ON TUESDAY AUGUST 25 AT 11:59 PM [EDT]