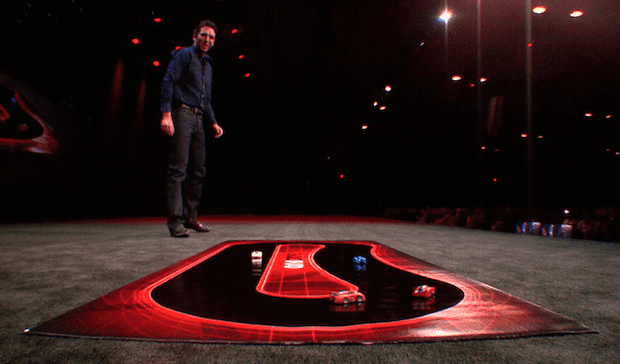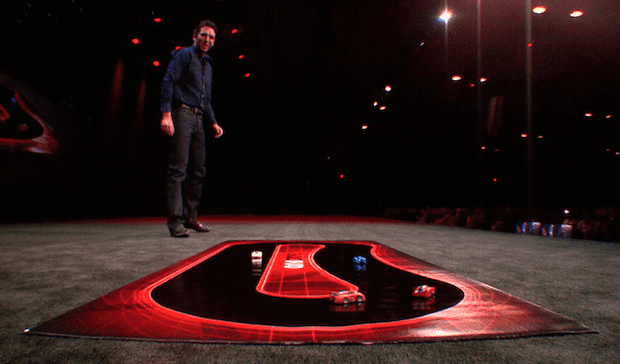 The profile of robotics is rising both in Silicon Valley and beyond. Who would have thought that a robotics company would be featured in Apple's recent keynote at their Worldwide Developers Conference? Heads turned when Apple's CEO Tim Cook invited Anki up on stage as a company who was leveraging iOS to merge artificial intelligence and robotics.
As IEEE Spectrum phrased it, "Is Anki the hottest robotics company you've never heard of?"  Andreessen Horowitz, Index Ventures and Two Sigma, have invested $50 million in to Anki, demonstrating that software players can see value in hardware platforms. "The way robotics and AI come into the market is the way computers come into the market, very expensive," Marc Andreessen, who is an investor in Anki, told Tech Crunch. "These guys are doing the exact opposite, at the lowest cost possible. They're going for quantity, they're going for scale. Sort of like the smartphone versus the mainframe."
Hizook also published their 2nd annual report on on VC funding for robotics, which showed a healthy overall funding level at approx $190 million. While Silicon Valley was the clear leader in 2011, we're behind the East Coast in 2012 – as far as Hizook's figures go – and they invite correction! For example, Anki raised $12 million of their round in 2012 but weren't on the list. The report also does not show anyone who was funded for less than $1 million, which cuts out a lot of smaller SV startups like Double Robotics ($400k), Robot App Store ($250k) and many crowd-funded companies.
"Perhaps more exciting, 2012 was a great year for robotics as an industry: we saw the creation of Grishin Robotics, the first VC fund dedicated exclusively to robotics; several robotics companies were acquired for impressively-high valuations (Kiva for $775 Million, Evolution for $74 Million, and Aldebaran for $100 Million); innumerable crowd-funded robotics campaigns launched new companies; and robotics-specific grants to academia seemed to be on the up (eg. NSF NRI and Darpa M3, ARM, Humanoid programs)." [Hizook]
Another trend is that while Anki may have started in Pittsburgh at CMU, it's getting off the ground in San Francisco/Silicon Valley. TerrAvion and Origami Robotics recently made the move from CMU and Romotive from Las Vegas. Entrepreneur magazine featured many Silicon Valley Robotics companies in their May edition: the Innovators. Some of the companies featured were; Momentum Machines, Industrial Perception Inc, Romotive, Autom, Robot App Store, Blue River Technologies, EksoBionics and Liquid Robotics.
Look inside >
The Innovators: The humanoid league
Look inside >
The Innovators: The humanoid league
Look inside >
The Innovators: The humanoid league