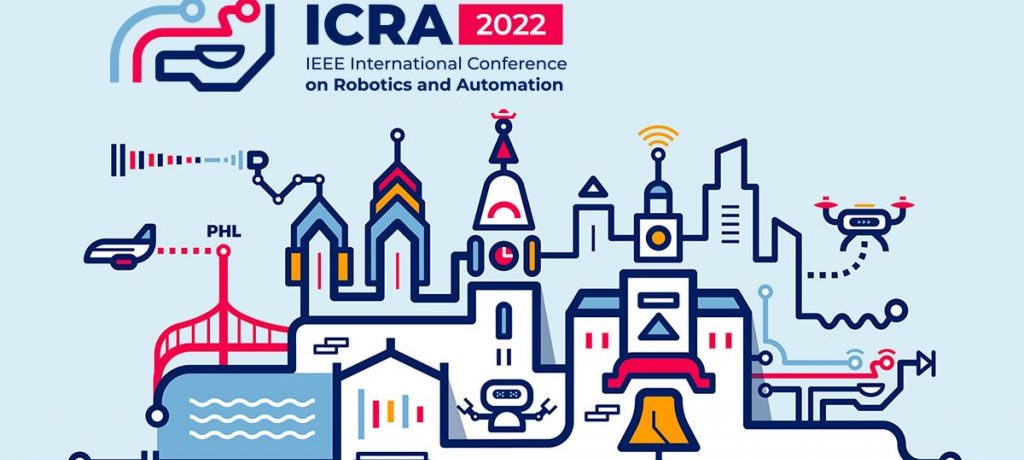 Unable to attend ICRA 2022 for accessibility issues? Or just curious to see robots?
We can now offer you a telepresence robot tour of the ICRA 2022 expo hall, competitions and poster sessions, thanks to generous support from our friends at OhmniLabs. OhmniLabs build human-centric robots that elevate quality of life for billions of people worldwide, and they build all the robots right here in Silicon Valley using advanced additive manufacturing.
Join more than 5000 roboticists, researchers and industry from 89 different countries in Pennsylvania for a fascinating showcase of robotics thought leadership. There will be 12 keynote speakers, 6 industry and entrepreneurial forums, 10 competitions, almost 60 workshops and 1500 papers presented. And on top of that there are more than 80 robotics companies demoing their technologies, ranging from Agility Robotics to Zebra Technologies/Fetch Robotics. 
There are many things that can make it difficult to attend an in person conference in the United States and so the ICRA Organizing Committee, the IEEE Robotics and Automation Society and OhmniLabs would like to help you attend ICRA virtually. Priority of access will be for robotics researchers and students who are unable to travel, particularly if you are an author of a paper or poster, but we welcome applications from people who are simply curious about robots as well. 
Three OhmniBots will be in the main exhibition hall (with all the other robots) from opening to closing on Tuesday May 24th, Wednesday May 25th and Thursday May 26th, with time slots aligning with Poster Sessions, networking breaks and Expo Hall hours. The application form allows you to select several time slots, and we'll give you feedback as soon as possible about your application, but we won't be able to confirm your final booking time(s) until Monday May 23.
Telepresence Robot access is also available for media tours, ICRA sponsors, and members of Black in Robotics, Women in Robotics or Open Robotics who'd like to join the networking events. Generally, the robots are limited to the Expo Floor but we might be able to make special arrangements 🙂 
Contact one of the Accessibility Chairs: AndraKeay@ieee.org with subject [telepresence tour]
Or one of the Media Chairs: danicarzap@scientificagitation.com with subject [media]
Let us know why you need to tour ICRA by telepresence robot!