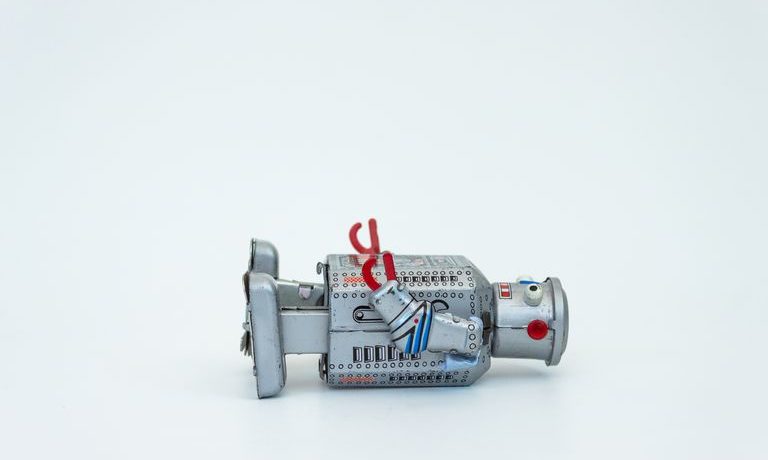 Why robotics startups fail!
What are the main reasons that robotics companies and startups fail? Is it the technology or is it the business? Fresh Consulting analyzed significant industry case studies from Rethink Robotics to iRobot for their whitepaper "Why Robotics Companies Fail," and launched it on June 11 at a panel discussion moderated by James Dietrich, from Fresh Consulting, with guest speakers Aaron Prather, Senior Advisor for the Technology Research and Planning Team at FedEx Express; Andra Keay, Managing Director of Silicon Valley Robotics and startup accelerator advisor, and Eric Klein, Partner and Founder at Lemnos Labs.
In a lively discussion, the speakers weighed in on what key factors for success or failure were most likely in their experience. Andra Keay believes that lack of business fundamentals is the most critical error a young company faces. "There are a lot of resources out there to help startups pitch, value their company, draw up cap tables and divide equity. We've never had such a well educated set of founders from that perspective. But still simple business fundamentals bring down startups, whereas serial entrepreneurs know how to avoid a lot of those pitfalls."
As Eric Klein continued, "We're entering a golden era for applied robotics. It's never been easier or cheaper from a technological standpoint to build robotics companies. But from a venture capital perspective there are still business barriers, particularly in understanding the customer's economics."
From a wealth of experience at FedEx working with robotics companies, Aaron Prather agrees that customer knowledge and understanding was the most significant point of failure from startups. "One of the things that we're really big on at FedEx is seeing if you are matching technology to the right use case. How well do you know your customer's problems and needs?"
According to the whitepaper, the five central themes that are consistent among failed robotics companies are:
lacking in business fundamentals,
poor market fit and timing,
bad user experience and integration,
misaligned investors and partners
and focusing on the wrong problem.
Is it the investor or the startup who should take the blame for failure? The panelists all agreed that misalignment is the key issue. Keay said "it's honestly scary that startups still need to be told to ask their investors questions! It's not just about getting money, it's about finding the right partners for your company's growth. Some investors are hands-on, some are not, which is fine. Startups need to ask questions about what value they're getting out of the deal."
According to Klein, "if you don't have strong business fundamentals or you're doing all your learning real time, then that's like driving into the fog of war and hoping to find your way out. Your selection of a venture capitalist is a two way relationship. A serial entrepreneur may say, Hey, I know a lot of what I need to do and what I need is access to silent capital. But for other folks it may be their first time, even if they're an amazing crew of mechatronics folks coming out of the best schools on a global basis, Waterloo or Tel Aviv or Shenzhen or Sydney. Wherever you come from, your mechatronics degree means you can build the product. And the first risk any venture capitalist is trying to disassemble is engineering risk. But the second equally important risk is product market fit"
The discussion continued with the pros and cons of the Robot-As-A-Service business model, which is becoming very popular in the venture capital community but doesn't make as much sense for some larger customers, for example like Fedex, who are happy to put robots on the capex budget, not the opex budget. If the customer is always right, then a startup needs to adapt their business model, in spite of push from the investors eager for ARR (annual returning revenue), or similar business models borrowed from the software industry.
Another discussion point was that finding the right metrics for success for each company is still a black art. Is it volume? Is it revenue? Is it number of customers? And the more innovative you are, the harder it might be to arrive at the right metrics. Keay suggested Series C funding as one metric in proxy for number of deployments, and Klein pointed out that in his opinion most robotics startups were seriously undervalued at a Series B and C stage at the moment, because investors don't yet place sufficient value on the ability to produce multiple physical robots.
Final comments from the panel included request for startups to get in touch. Both Fedex, Lemnos Labs and Silicon Valley Robotics are there to share knowledge that can help startups succeed, and as Klein said, "Between the three of us as panelists we have this collective scar tissue from having done this for a while. And I want you to make spectacular mistakes. Don't make the silly mistakes I made as an entrepreneur for 20 years, make a new spectacular one. So network in the robotics community."
We hope you enjoyed this in-depth discussion on the topic of "Why Robotics Companies Succeed or Fail" as much as we did. In case you missed it, we've made the webinar recording available for you to watch online! Click here to view the recording.
If you haven't already, please use this link to download our newest white paper, "Why Robotics Companies Fail," which provides a deeper exploration into the topics and themes we discussed with our panelists.