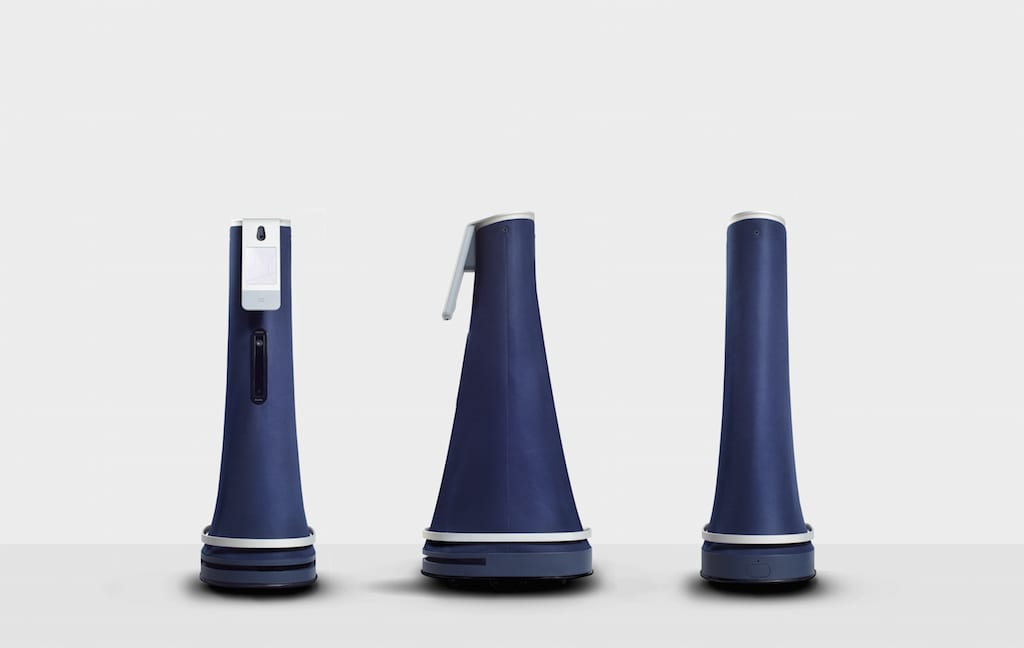 Yves Behar designs a security robot for Cobalt Robotics
Cobalt Robotics launched their stylish security robot today, March 1st 2017. The robot was designed by Yves Behar, and as a fabric covered robot, it's putting a new spin on soft robotics! Behar's goal was to create a robot that didn't conform to Hollywood stereo types, but was an augmentation of human ability and an enhancement to the human environment.
"Creating the right form for Cobalt is crucial to its success. As a service for security and concierge it becomes part of an office culture. This balance between approachability and discretion became a thematic challenge throughout the design process. We decided that the robot should not adopt a humanoid personality. Instead, it should aesthetically align with the furniture and décor of the office environment. The Cobalt robot's semi-cylindrical self-driving mechanism, sensors and cameras are covered by a tensile fabric skirt. This helps maximize the access and usability of the internal technologies, creates airflow to prevent overheating, and conveys a soft and friendly persona." said Behar.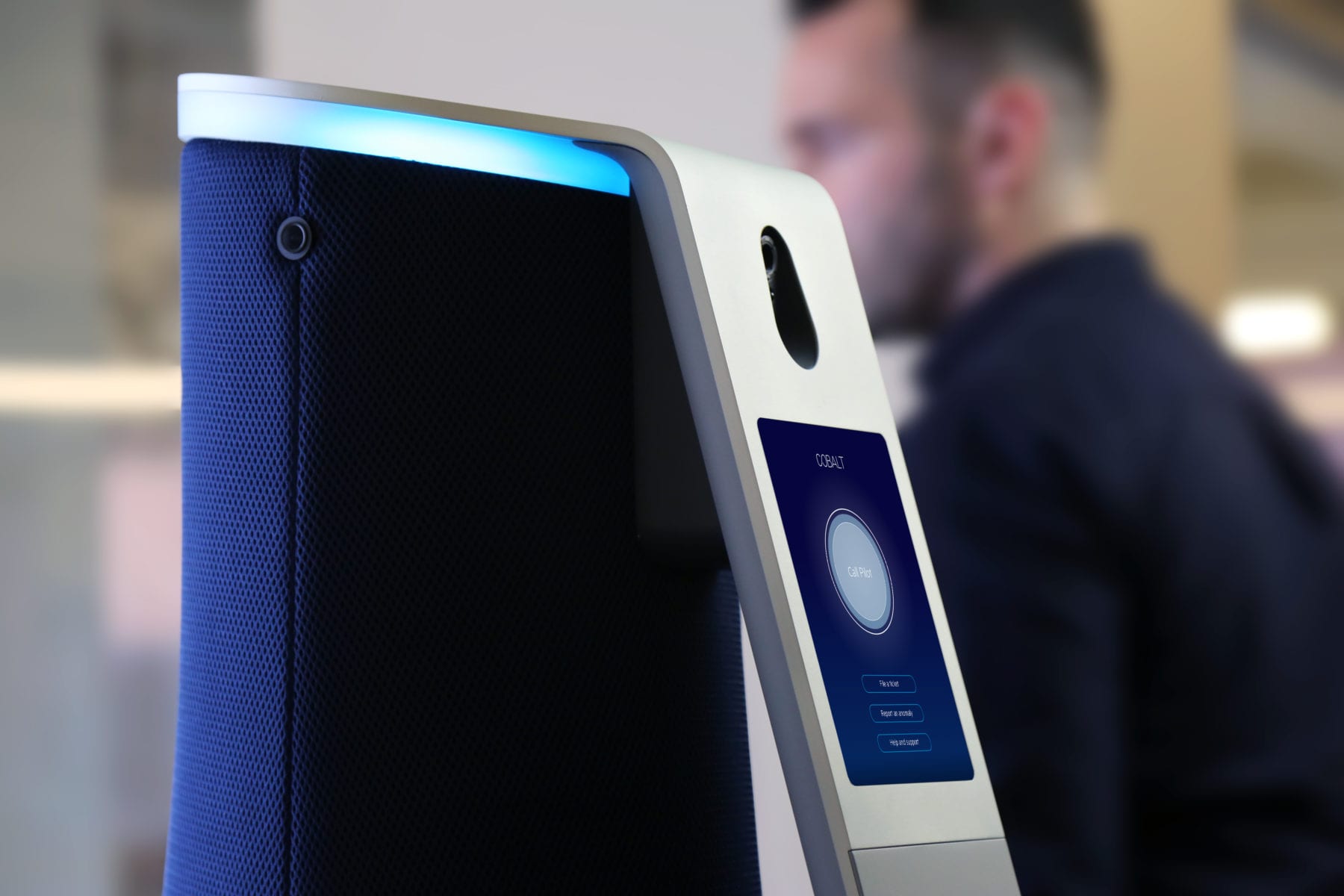 Cobalt Robotics was founded by Travis Deyle and Erik Schluntz, former GoogleX and SpaceX engineers. After a thorough analysis of the various emerging service robotics industries, they focused on the security industry rather than retail, logistics, or hospitality, because the economics made the most sense.
"A fleet of Cobalt robots is comparable to an extremely competent guard with superhuman capabilities and omnipresent situational awareness across an entire organization," said Cobalt CEO and Co-Founder Travis Deyle.
Security is necessary but it's often cost prohibitive for companies to provide twenty-four hour security presence. The Cobalt robot allows security to have a presence so that they can remote in, see what's going on, look for intruders, and it also serves a purpose for the employees. If something bad happens, it's currently on the employee to either call the police or fumble around looking for the security number of their corporate office. Cobalt lets them go up to the robot and immediately get a person to talk to.
"One of the core fundamental values of Cobalt is to enable human-to-machine interactions," said Erik Schluntz, Cobalt CTO and Co-Founder. "The way we do that is designing a robot to interact with and around people."
Cobalt worked with world-renowned designer Yves Behar and his company, fuseproject, to define the form and interactions. The balance between approachability and discretion became a thematic challenge throughout the design process.
"As robotics and AI touch more areas of our daily lives, the role of the designer is to make these technologies accessible, augment our abilities and create our best possible future," says industrial designer Yves Behar. "The Cobalt design is very different in that it is made of fabric and aluminum, an aesthetic more akin to furniture and workspaces than a Hollywood robot."
Using extremely capable sensors (day-night 360° cameras, thermal cameras, depth cameras, LIDAR, etc.) and cutting-edge algorithms (machine learning, semantic mapping, novelty detection, and deep neural networks), the Cobalt robot detects and flags security-relevant conditions or anomalies — things like people, doors & windows, suspicious items, items that have moved or changed, and water leaks. Bloomberg Beta and Promus Ventures led Cobalt's seed round, with participation from Haystack, Subtraction Capital, Comet Labs and various individual angel investors.
"Our fund has been searching for the most immediately useful applications of robotics, and Cobalt has found one. We look forward to seeing safer and better workplaces, served by Cobalt," said Roy Bahat, head of Bloomberg Beta.