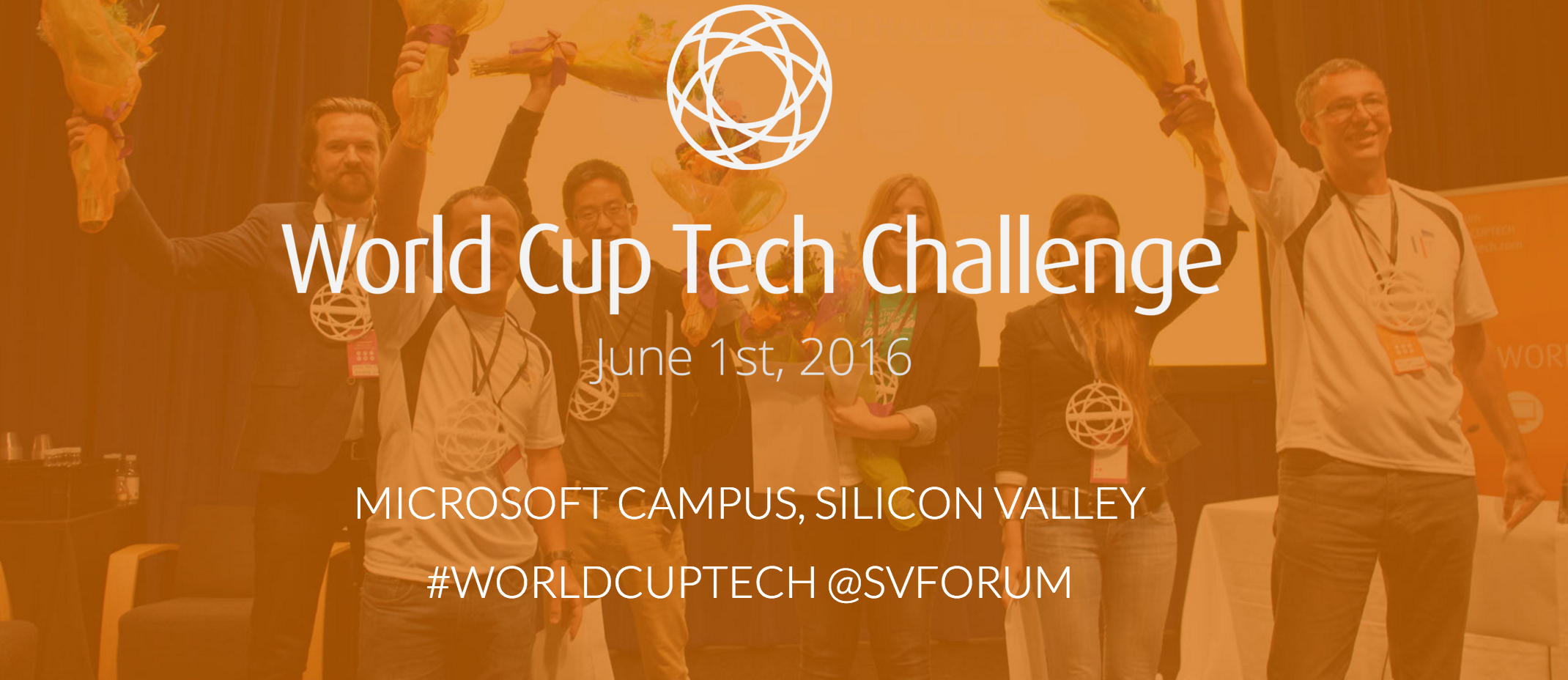 Call for startups: SVForum WorldCupTech Challenge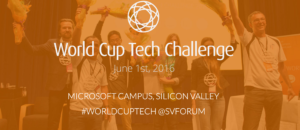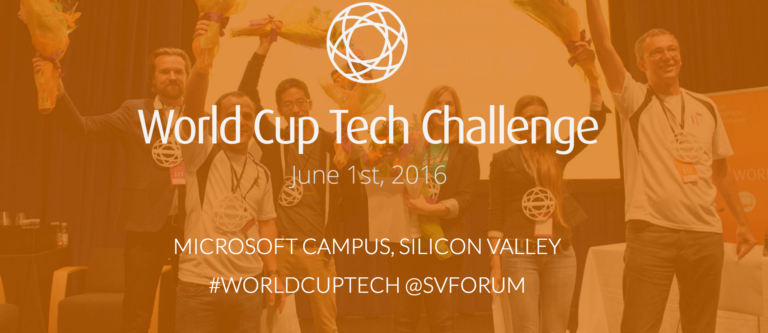 Robotics and AI startups wanted for the  upcoming 3rd Annual World Cup Tech Challenge (www.worldcuptech.com) on June 1st, 2016 , which provides the next generation of emerging technology companies with the opportunity to pitch their products to, and network with, top VCs, Angels, corporate business development executives, prospective customers and partners, bloggers and media in Silicon Valley and all over the world.  The event takes place on Microsoft's Campus in Mountain View, CA, and attracts over 500 individuals in Silicon Valley, and globally.
We would love to see more Robotics and AI startups applying, so please encourage any companies in your network to apply by the April 29th deadline at www.worldcuptech.com.