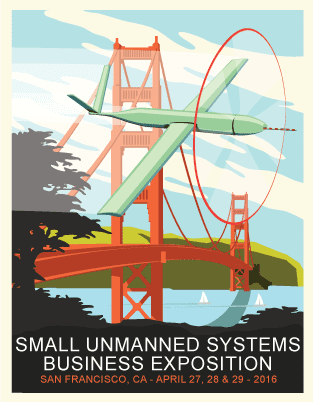 Win a DJI Phantom at SUSBEXPO
You can win a DJI Phantom valued at $1400 at SUSBEXPO courtesy of Boomerang Carnets, experts in helping you understand international shipping, duties and tax for drones and robots.
FREE SUSBEXPO PASS OFFER TO SVR MEMBERS
Special offer for SVR members and drone community – I have a couple of free passes for SUSBEXPO…
SUSBEXPO is bringing you the latest in drone regulations – straight from the top. Hear from Micro UAS ARC industry co-chair Nancy Egan, Hoot Gibson from the FAA's Unmanned Systems Integration Office (UASIO) will be updating us on 107, Douglas Marshall will be updating us on the progress of the ASTM standards that will be part of the 107 rule. James Poss, representing ASSURE will explain the process for conducting the testing necessary to validate those ASTM F-38 standards.
SUSBEXPO is also launching the latest from uAvionics, the patent pending 'pingRX' . pingRX receives ADS-B information broadcast by other aircraft on 2 frequencies approved by the FAA (978MHz and 1090MHz.) This allows the unit to detect commercial aircraft threats within a 100 statute mile radius in real time.