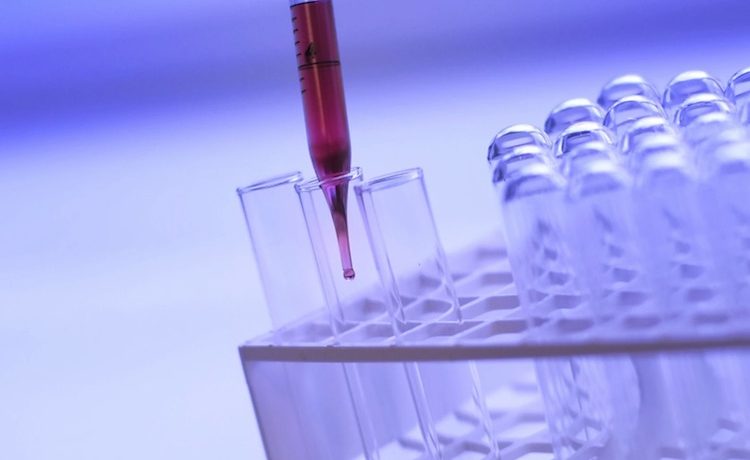 Celltrio provides culture lab automation in fight against COVID-19
Sometimes robotics helping fight COVID-19 takes a less obvious pathway. Celltrio for example, is supplying robotic cryogenic freezers that automatically store and retrieve human cells used in cell culturing. Which helps scientists work on new compounds, decreasing the time to important drug discovery.
In cell culturing Celltrio provides full automated systems that work 24-7, making the scientific process vastly more efficient. Cell culturing automation applies to both immunity drug development as well as therapeutic drug development.
Celltrio is a Silicon Valley Robotics startup that launched just one year ago on March 19 2019. The Celltrio co-founders, Charlie Duncheon and Dr. Jin-Oh Kim, are luminaries in robotics and factory automation, having both won the prestigious Joseph Engelberger Award for Leadership from Robot Industry of America (RIA).
"We are excited to introduce the life sciences automation solutions proven in the Asian market by Robots and Design", said Charlie Duncheon. "Robots and Design's proven expertise as both a robot manufacturer and a life sciences solutions provider will serve our rapidly emerging market very well."

Charlie Duncheon, Celltrio CEO
Celltrio's goal is to bring industrial quality automation and robotics productivity, precision, and scalability to the life sciences market. Unlike other early stage companies, Celltrio has products ready to ship. The Celltrio solutions are versions of Korean manufactured products that have been expanded and tailored for the US and world markets.
Celltrio's partner, Robots and Design, Ltd., has manufactured and installed over 5000 robots and 11,000 linear modules in Korea. Celltrio will be expanding the technology and product line with a US-based engineering, product, and sales team who will deliver solutions to the US and other international markets.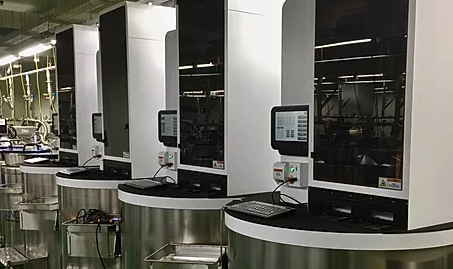 The Celltrio RoboStor line of automated liquid nitrogen (LN2) freezers provides proven cryogenic -195℃ storage solutions that are perfect for R&D, biobanking and cell culture applications. All are easily expandable to multi-freezer configurations for high volume testing and production.
The RoboStor freezers can be included in an entire configuration of robotics and automation for your lab. Celltrio has a proven family of cell culturing task modules that can be automated by adding a Celltrio robot or combined into a complete solution to fully automate your cell culturing process. Celltrio's IP benefits from over 5000 robots and 11,000 task modules installed globally.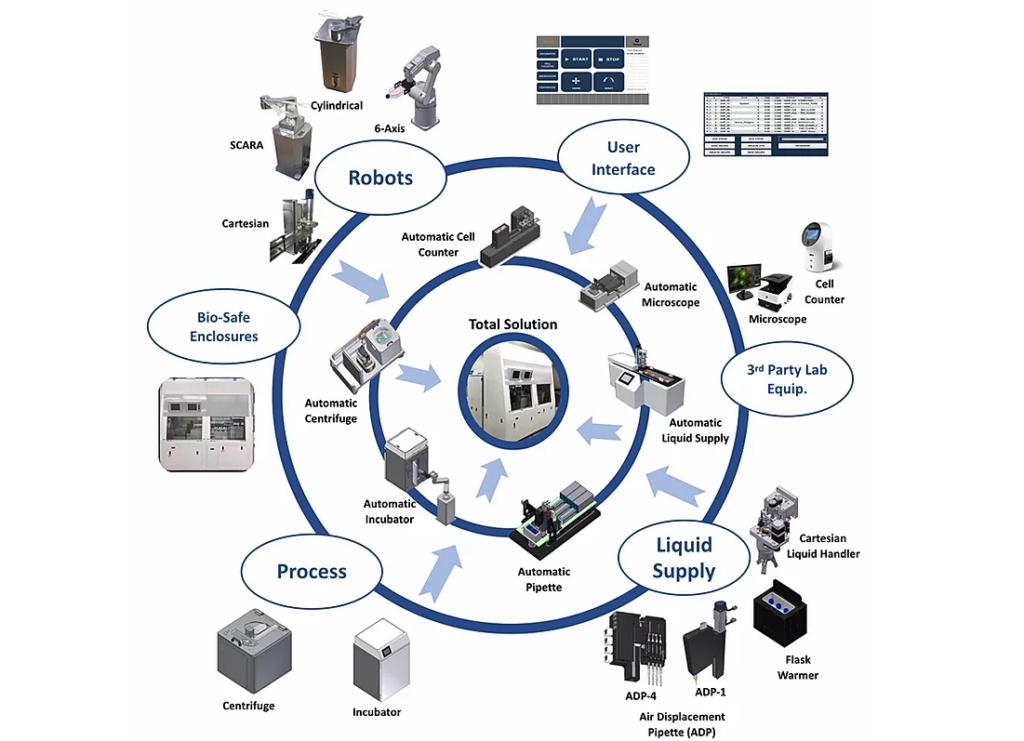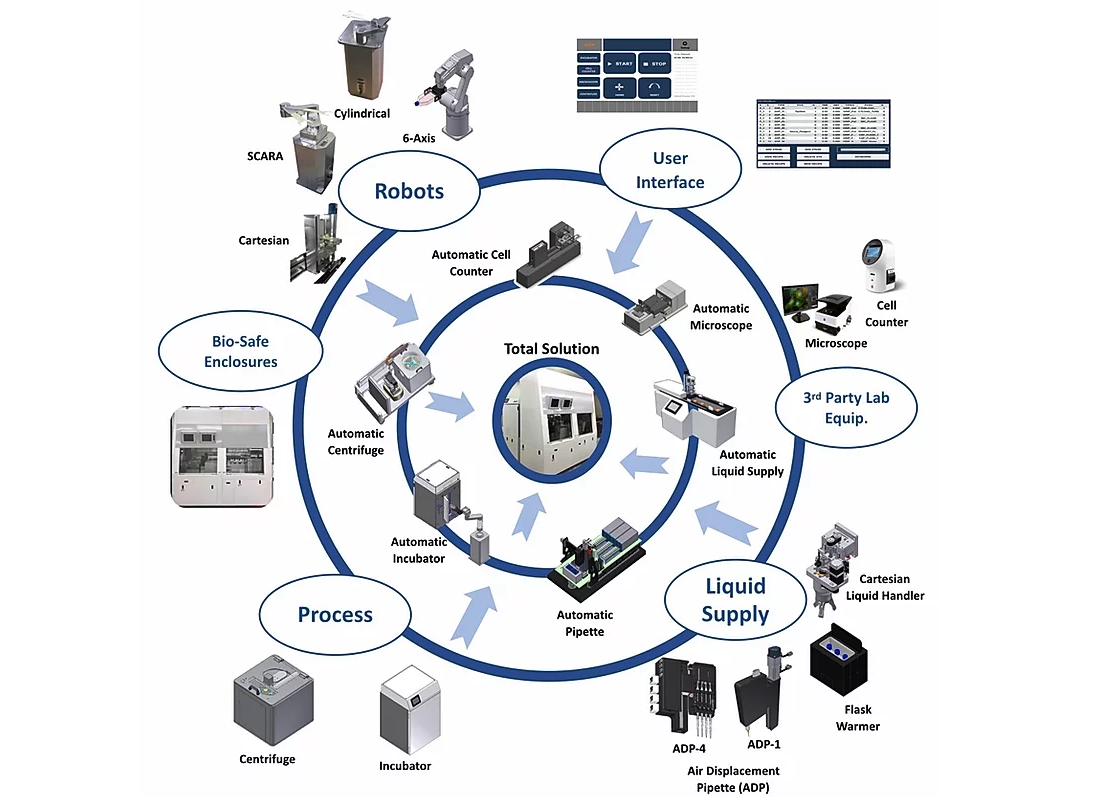 Follow the links for product datasheets or to contact Celltrio.