Digital fashion meets robotics in this online summit
Anina Net is our latest 'Roboticist in Residence' although she usually resides on a catwalk or behind the scenes of the fashion industry around the world. Anina has been pioneering the use of technology in fashion for many years and she will be launching a luxury robot (shhh!) on Monday in her Digital Fashion Online Summit on March 28-29, which also includes more than 70 speakers talking about the future of fashion, digital design, 3D printing, AR/VR and now robotics as well.
In 2003, Anina created one of the first dress up avatar games with Adobe Corporation called Anina Dress Up. "The west had no games for girls and using a customizable female avatar was completely new. Japan was ahead at the time, so my game was downloaded by millions of users who spent time dressing me up in Asia!"
Anina predicted that gaming and fashion would be the future of fashion, but struggled to find designers who were interested in digitizing their fashion. When she moved forward with a new version of the game online, and a database of 20,000 active users dressing her up every day in real designer clothing, she saw people of ALL ages spending up to 3-5 hours playing in the game with different styles
.
At the time she was only thinking about creating games for girls in a male-dominated world where World of Warcraft was the place where people socialized – and paid for digital goods like $400 swords! Her app won Top 10 Business Plan from Nokia, but when she stood in front of the investors they all said the same thing: "Who would ever download a virtual designer's bag on an avatar?!" Needless to say, she didn't win.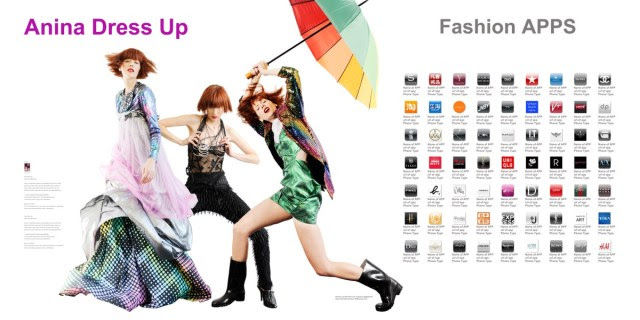 Anina explains, "Realizing that the world had to change, I stepped out and created a concept called "The New Kind of Supermodel". This new kind of super role model was like me: blogging from her mobile phone, showing the backstage of fashion shoots, having her own mobile avatar, smart clothing, wearable tech jewelry, and talking directly to the world though social media. Only Diane Pernet supported me, as fashion designers did not yet understand the value of potential customers spending hours playing with a brand's virtual clothing and connecting with the next generation of shoppers."
"Digital Transformation is always a bit experimentation, then measurement, and finally adjustment. It is not as tangible as taking out an ad in a paper magazine, but it is more tangible when you look at it from a data perspective. Paper magazines were not measurable, which is why they died – clicks, time measurement, downloads are. It's the analytic data received from playing with virtual clothing that can indicate what to produce and manufacture."
"Making experiments now with virtual clothing, augmented reality, 3D Printing, Digital Design, and artificial intelligence may take your focus off of the lifeblood of your company: selling. If however, brands don't take a moment to practice incorporating these new forms of communication into their strategy, one day the analytics will tell that those current customers have dwindled. Muchaneta Kapfunde says in her speech: extinct like TOPSHOP."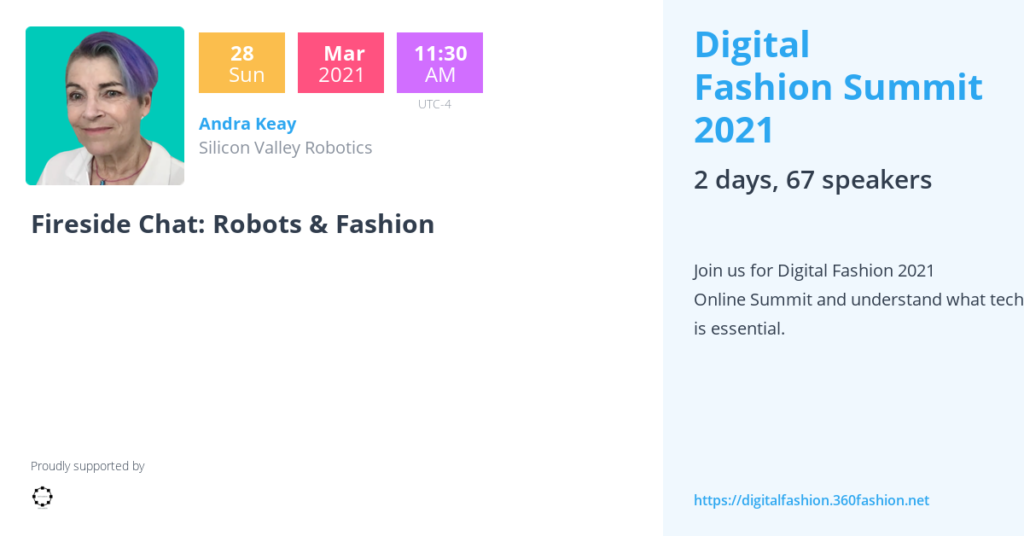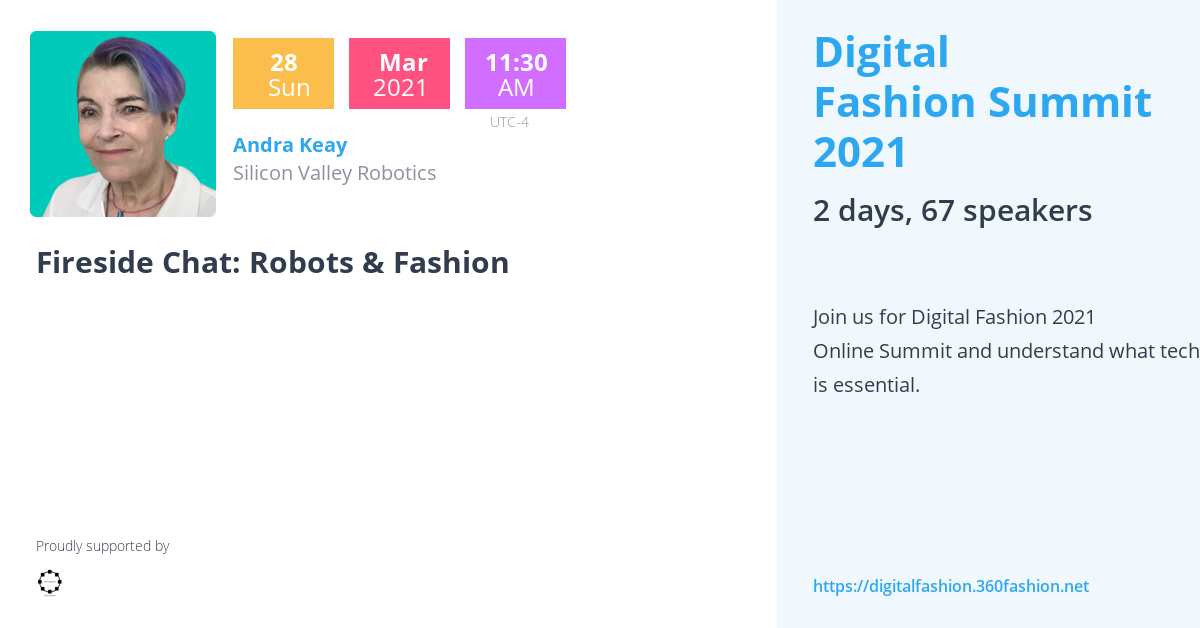 Join Anina Net and Andra Keay at the 2021  Digital Fashion Online Summit to learn more about the role of robots in fashion, either at the Luxury Robot Launch Panel or the Fireside Chat on Sunday.