Farmwise wins Innovation Award in SVR 'Good Robot' Industry Awards
Titan from FarmWise Labs
Founders: Sebastien Boyer, Thomas Palomares 
Founded: 2016 
HQ:  San Francisco & Salinas, CA          
For vegetable growers who face increased growing costs and new environmental and regulatory pressures, the FarmWise suite of data-driven services harnesses plant-level data to drive precise field actions in order to streamline farm operations and increase food production efficiency.
Titan FT-35, the automated weeding robot from FarmWise Labs, has just been named one of Time Magazine's 'Best Inventions of 2020'. Titan consists of a driverless tractor and a smart implement that uses deep learning to detect crops from weeds and mechanically removes weeds from farmers' fields. Thanks to the trust and collaborative effort of visionary growers, the FarmWise idea of a machine that could kill weeds without using chemicals went from a proof-of-concept to a commercialized product.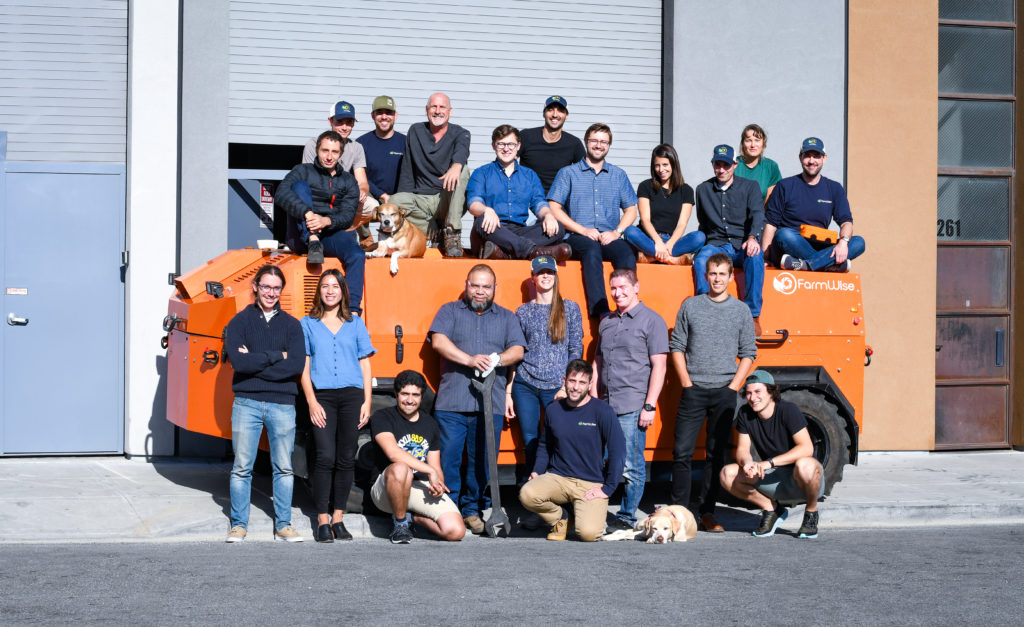 Today, the FarmWise team of 50 is a mix of farming experts and technologists, serving vegetable growers along the Central Coast and the Southern deserts of California and Arizona.