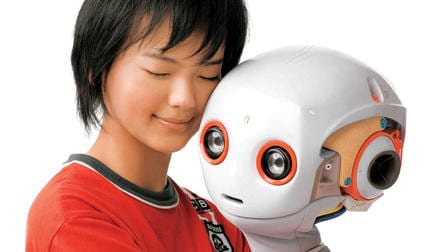 Revisiting telepresence robots at the Robot Film Festival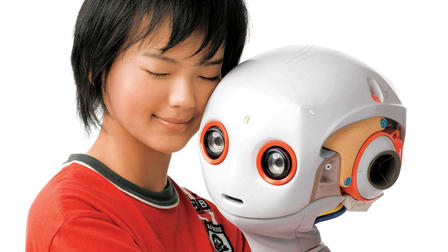 What happens when you attend school via telepresence robot? This heartwarming Japanese science fiction film is now close to becoming science fact. In spite of winning a swathe of awards in Japan, Hinokio has never been screened in the US and will be premiering at the 4th Annual Robot Film Festival on July 19 at Bot&Dolly in San Francisco. As telepresence robots become affordable and increasingly used in educational settings, Hinokio demonstrates some of the challenges. And benefits of course. Perhaps soon we'll all be worried about how attractive our robot body is to others.
The Robot Film Festival is an annual celebration of robots on screen and in performance. Now in it's 4th year, the Robot Film Festival will take place at the studios of Bot & Dolly, creators of the robotic cinematography behind the recent Oscar-winning blockbuster Gravity, directed by Alfonso Cuarón and starring Sandra Bullock and George Clooney. The Robot Film Festival was founded in 2011 by Marek Michalowski and Heather Knight to inject both artistry and playfulness into traditional robotic engineering and to explore the frontiers of the human-machine relationship.
What does identity mean when we become our robots? Whether augmenting ourselves with artificial limbs or attending a new school through the eyes of a robot avatar, this year's Robot Film Festival — including its headliner, performers, and special guests — will draw our attention to the blurry line between humanity and our machines.
The Robot Film Festival is packed with short films about and by robots, followed by a red carpet award ceremony and a performance from Jazari, a cyborg percussion ensemble. Jazari fuses African rhythms and wooden machines with solenoids and stepper motors controlled by a MIDI interface into futuristic Afro-baroque dance music.
Film submissions are open until July 6. Tickets on sale at http://robotfilmfestival. eventbrite.com. For more information, please email info@robotfilmfestival.com.