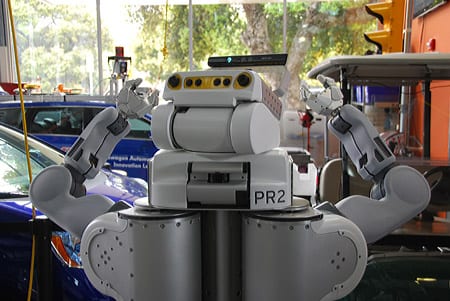 Robot Block Party @ Stanford Apr 11 2012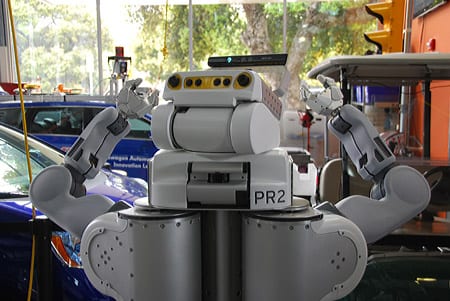 In celebration of National Robotics Week for the third year the Robot Block Party will be held on the Stanford University campus and will showcase the best of robotics technology in the Bay Area! The VAIL complex will host the Robot Block Party from 1 till 6, starting with a job fair, then a public exhibition and closing with a party (tbc).
The Center for Internet and Society (CIS) at Stanford is once again participating in the Robot Block Party and have videos of the previous events as well as uptodate event information.