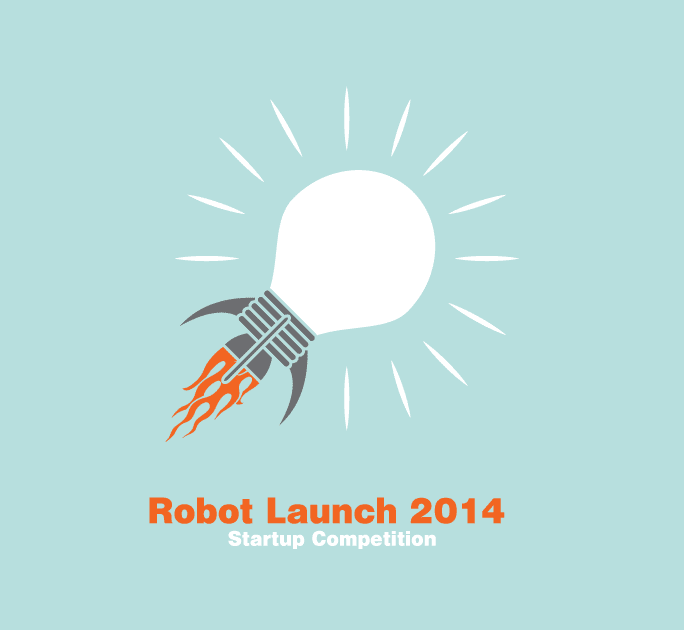 Robot Launch 2014 – the first global startup competition for robotics
Move over software, it's time for robot startups to take center stage. Robotics is no longer science fiction. The robot you'll buy for your home tomorrow may be a startup in someone's garage or lab today. Silicon Valley Robotics, the robotics tech cluster, and Robohub, the global robotics news site, are partnering to launch the first online robot startup competition. [robot2014.istart.org]
Organizer Andra Keay from Silicon Valley Robotics hopes to see hundreds of early stage robotics startups entering the competition. With prizes that include personal VC interviews and mentoring, industrial design reviews, free startup legal services and lean startup coaching, the competition will help startups get the early attention of investors.
All the startups will have publicly searchable online summaries and the Top 30 will be showcased on Robohub. The finals will be conducted live online, with the top 3 startups getting a showcase at O'Reilly's new hardware/software conference Solid.[solidcon.com]
"Our goal is to grow the robotics ecosystem and all the awards we're offering are exactly what a robot startup needs to accelerate their growth. Robotics is entering an exciting period of rapid growth. And these days there are a lot of tools available to help you iterate from prototype to product very quickly. It's time for software to move over, the future is robotics," says Keay.
Awards are still being finalized but already include "People's Choice", "Crowd Pleaser" "Best European Startup" and "Best Lean Startup". Companies partnering with Robot Launch 2014 include: Grishin Robotics, Indiegogo, WilmerHale, Robert Bosch Venture Capital, Lemnos Labs, Luxr, Robolution Capital, Lux Capital, OATV and Khosla Ventures.
"Robot Launch 2014 is opening up a very important outlet to help identify and showcase some groundbreaking business and technology ideas, not only in the Silicon Valley but throughout the world. It also provides an opportunity to develop them into highly successful ventures.  WilmerHale is excited to be part of this robot startup competition," said Glenn Luinenburg, a Partner at WilmerHale who has seen the recent surge in robot deals up close.
WilmerHale is just one of the top law firms and banks starting to take robotics very seriously, as mentioned by Ryan Calo in Forbes. WilmerHale will be donating legal startup packages to the top competitors and has started to host robot startup seminars and investor forums for this emerging sector. Of course every startup knows that they need legal advice for company formation and IP issues, but they don't always realize that lean startup advice can help them make decisions about how to rapidly develop their prototype quickly and effectively. Luxr will be offering 3 Core Curricula packages to help startups grow. And of course, personal mentoring from a top VC is a prize you can't put a price tag on (but it may be worth a large valuation).