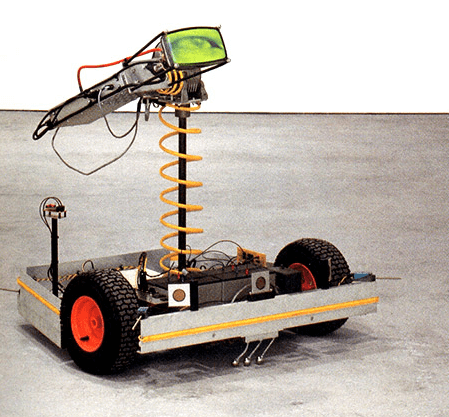 Robot Open House at Alan Rath Retrospective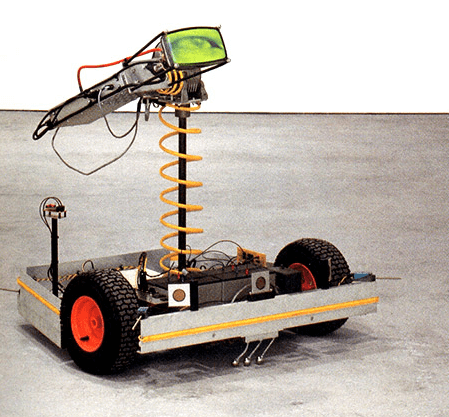 In honor of Alan Rath's Retrospective it's Robot Open House
San Jose Institute of Contemporary Art
March 1st First Friday
Does your robot do the running man?
Dress up your robots with feathers, hands, eyes!
https://www.meetup.com/Silicon-Valley-Robotics/events/256983048/
Contact SJICA Christine Knopps christine@sjica.org OR SVR Andra Keay andra@svrobo.org
Well known as a pioneer in electronic, kinetic, and robotic sculpture, Alan Rath has produced an ever-evolving body of work since the early 1980s. Rath was born in 1959 and has been fascinated with machinery from an early age. He cites important childhood influences that include NASA, Robert Moog, and Jimi Hendrix. Although largely self-taught in electronics and art, Rath received a BS in Electrical Engineering from Massachusetts Institute of Technology (MIT) in 1982. He currently resides in the San Francisco Bay Area.
All of Rath's sculptures utilize custom electronics designed and fabricated by the artist. He also writes the software that animate his sculptures, preferring programs that avoid repetition and instead lead to steadily unfolding performances. Many of his sculptures modify their behavior over long spans of time, some taking years or even decades to exhibit new imagery. His work is admired for being finely crafted and frequently charged with subtle humor.
Rath participated in the 1991 Whitney Biennial and his work has been exhibited worldwide. His sculptures are held in numerous public collections including the San Francisco Museum of Modern Art, the Whitney Museum of American Art (New York), the Walker Art Center (Minneapolis), the Los Angeles County Museum of Art, and the Hara Museum (Tokyo).