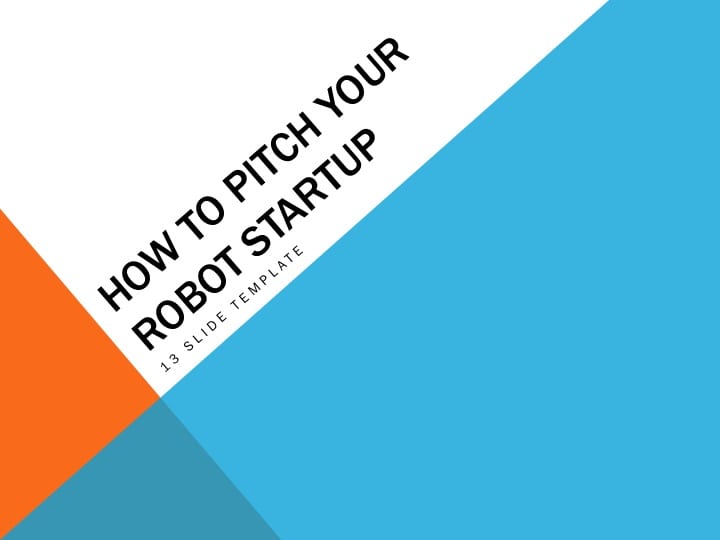 Robot startup resources: Pitching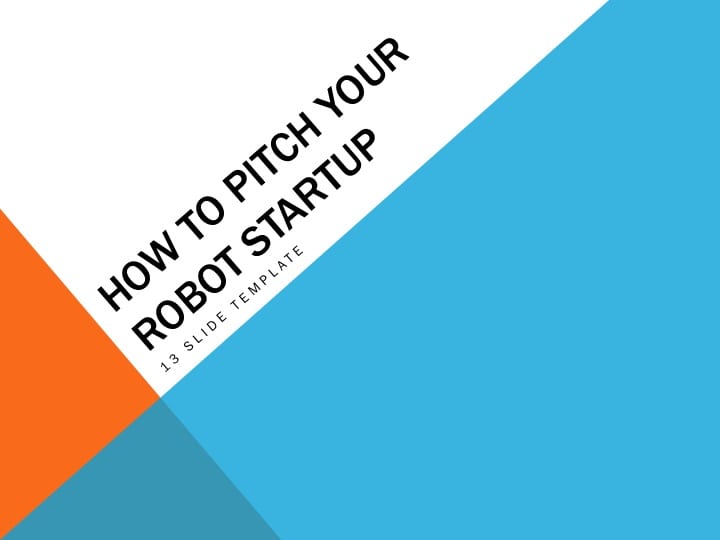 You have a robot prototype or an idea. At some stage you want funding. Here are the two most useful resources for robot startups. Even if you are bootstrapping, using crowdfunding or friendly angels, at some stage you need to pitch your startup. Working on your pitch will also highlight weak areas of your business model or product/market fit, so it's never too early to start. There are a lot of resources online and different opinions, but these two templates are highly regarded and frequently used formats.
The 1 page investor summary, sometimes called a one pager or executive summary. It's everything in your pitch deck cut down to ONLY ONE PAGE. Seriously. Not two. Lose the logo and fancy header if you're creeping over the one page limit. Keep it clean and clear. It helps to use a familiar template like this one, inspired by SV Forum, which has been popular in Silicon Valley for a long time.
The investor Pitch Deck or presentation, which is your summary expanded to a 10 minute pitch with 10-13 slides. We recommend sticking with the David Rose 13 [TED 2007] which is also explained brilliantly by Nathan Gold, the Demo Coach. He also shows you how to pack a big punch in a 2 minute pitch.