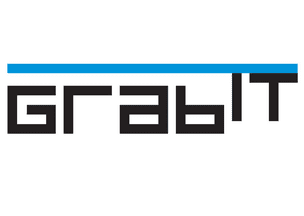 NIKE fund SRI spinoff Grabit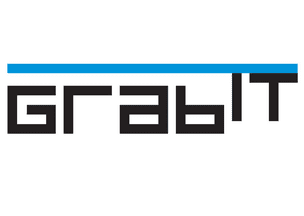 NIKE has joined Formation 8 and ABB Technology Ventures in funding Grabit's $3 million Series A round. Grabit is an industrial automation and material handling solutions company. Grabit's current customers include some Fortune 500 companies in industries such as warehouse automation, parcel handling, consumer products, and textiles. NIKE has recently filed patent applications for automating an entire factory in a bid to reduce manual labor costs and boost profit margins.
"As an innovation company NIKE sees strategic partnerships as a key element of our growth strategy," said NIKE Chief Operating Officer Eric Sprunk, in a press release. "While this is still an early-stage technology, Grabit's electro-adhesion technology could certainly have a range of useful applications across logistics, distribution or manufacturing in the future."
"We are honored to be funded by Formation 8 and be part of the firm's strategy to connect U.S. technologies to global markets, especially in Asia," said Charlie Duncheon, CEO and co-founder of Grabit, Inc. "The funding will enable Grabit to commercialize electroadhesion technology for existing and new customers in multiple material handling applications. We are also delighted to have strategic investors with such a broad global reach in the multi-billion dollar manufacturing and logistics market."
Electroadhesion is an electrically controllable adhesion technology that requires ultra-low power consumption. The technology was developed and patented within the Robotics Program at SRI International. Grabit's products include grippers and fixtures, case and box handling grippers, and smart conveyors for manufacturing and logistics.
"Our investment in Grabit helps Formation 8 to fulfill our investment strategy for the efficient conservation of resources globally," said Tom Baruch, Partner of Formation 8. "Resource efficiency is an expanding pain point especially for our collaborators in North America and Asia. We are grateful for the opportunity to help Grabit establish the global operating standard to improve productivity in the manufacturing and logistics industries."
Grabit is an SRI International spin-off company that enables new material handling methods in many applications. Electroadhesion enables a flexible, general-purpose platform technology that can successfully handle a wide variety of objects, shapes, sizes, and materials. Grabit currently has more than a dozen customers globally, including several Fortune 500 companies in industries such as warehouse automation, parcel handling, consumer products, and textiles.
"Grabit's electroadhesion-based material handling products provide a technique of holding or grasping objects with minimal mechanical actuation and energy expenditure," said Harsha Prahlad, Ph.D., CTO and co-founder of Grabit, Inc. "In many applications, Grabit's products provide significant customer-validated advantages in performance, operational flexibility, and higher throughputs. In addition, these products provide savings in size, weight, and power compared to conventional material handling solutions."
Electroadhesion can be applied to a variety of materials with smooth, rough, or dusty surfaces. Beyond industrial automation, electroadhesion can address a wide range of biomedical, military, and consumer needs.
Additional reports: http://www.bizjournals.com/portland/blog/threads_and_laces/2013/10/nike-invests-automated-manufacturing.html